Want to become a successful fashion blogger? You need tips and skills to become a successful fashion blogger. If ever there's a blogging niche that may never be saturated, it's Fashion and Beauty. Because of the nature of women, fashion needs are insatiable.
When you buy a fashion product today, it becomes stale within months. So, one can safely say Fashion and Beauty is one of the highest-selling niches in the blogging industry. And this is one of the reasons Fashion and Beauty bloggers spring up often.
Everyone appreciates fashion. And we all want to look trendy. Fashion and Beauty bloggers understand this and utilize it. The niche is wide. Talk of the clothes, the style, colours, shoes and bags. Also, makeup, skincare and accessories are not left out among others. All of these make up a woman at a go.  A woman is never sexier than when she is comfortable in her clothes- Vera Wang
Becoming A Fashion and Beauty Blogger In Africa
Becoming a fashion blogger is a smart way to inspire others via your looks,  build your brand and make money. We are in a time where brands are looking for ways to make money. The effect of COVID-19 on the economy is crippling. People may not be visiting spas and hotels anymore but they are still buying clothes. And to this effect, they need info on where the clothes, lingerie and fashion accessories can be found so that they can order and have it delivered to their homes.
But one thing you need to know is that it's a crowded place. The competition is high because of the number of Fashion and Beauty bloggers. But don't worry. This is just to prepare your mind. When you get creative and take the right steps, then you can also make a living of it. These few tips can help you become a Fashion and Beauty blogger:
Ask Yourself Why Fashion and Beauty Blogging
You need to ask yourself this question and answer in truth. The motive for it will tell how far you may go. Do you just want to be among fashion and beauty bloggers for fame? If it's for the money, it may not come soon. So, let your why be one that can drive you to do more. Besides being the trend, purpose to stand out. Because you're in a crowded niche, being at your best to be unique is key.
Develop A Great Personality
You can't be in such a niche and wear sullen looks. A bright and happy face is what your audience will love to see. Also, your mood should reflect in the tone of your blogs. Use friendly words that'll draw your readers to you.
Know Your Audience
It's always good to know that you're writing for them and not you. Each time you write, think of the value they'll get. But this will happen when you define and know your audience.
Also, you'll need to know what they expect of you per time. Know what makes them happy and glued to your blog. Yes, you're into fashion but what exactly do they want to see or read most?
You Need Instagram
This is one great social media space to use. As a matter of fact, in the Fashion and Beauty niche, pictures are more than text. So, to express yourself better, get an Instagram account. Pictures alone can do a better job. Because it'll stay longer in their memories. Also, pictures attract.
Get A Good Camera
A good camera will do the magic. You'll need to take a lot of pictures for your posts. But you wouldn't want a poor quality picture to ruin them. So, invest in a good camera that's good enough but not too costly. Some argue that a good phone can do the work. Either way, get the needed one to make your posts better.
Have A Rich Content
Rich content adds value. Also, your content defines your brand. You must not get tired of putting out contents that will make your audience happy. Besides, make it worth their time on your blog. To have a better blog, put out good and constant content. Soon, other brands will come to do business with you.
Create Your Brand
Although you'll be writing about brands, as a fashion blogger, you'll also be a brand yourself. A brand is who you are, what you do and what you say. It's also what you stand for and the things everyone associates with you. Your brand is your content, your style, your logo, your colours and even your font.
When you don't define your brand, you become inconsistent. You should create this before you start blogging. In this way, you'll be easily identified and your reputation will grow.
Build A Team
Since blogging requires time, you'll need others to help you. Find and build a team you can rely on. So, you'll need to get some people to help in one area or the other. It will yield better and faster results.
Fashion and Beauty Blogging: Tips For Starting on Instagram
We've looked at some tips on how to become a Fashion blogger. But since Instagram is an ideal place to start, then there's a need to know how to do this.
The best social network for fashion and beauty bloggers is Instagram. If you are a fashion and beauty blogger, then you need to be there.  Most of the big bloggers are on Instagram. It's the fastest way to be found and to get projects. Also, you get to partner with other brands.
Fashions and beauty bloggers take their Instagram feed more seriously than their actual blogs because Instagram is engaging. People get ideas and follow up on them while on Instagram. Posts on Instagram are also more appealing.
There are tools and talent agencies who help influencers get sponsored deals and monetize their Instagram feed. So if you can grow a strong follower base and make some money, why not try it? With a fashion blog, here are the general lists of your tasks:
Write
Style
Shoot
Edit your photos
Design your layout
Apply SEO
How to Start Your Instagram Blog
Create An Instagram Account
The first thing is to get an account on Instagram. This is not the same as your account. It is a business account that shows your brand and all you stand for.
Create Daily Quality content
Pay attention to your pictures and captions. And always choose quality over quantity. Also, create contents that are beautiful and add value. Then put up your content on Instagram. This will attract the kind of audience that relates to your content.
Get a Posting Schedule
Despite Instagram's constant change of algorithm, post regu. Don't get tired of posting at the time you do. Also, engage in others' posts. When you do this, your audience will grow. Be consistent. Soon, your follower base will increase greatly.
Engage Your Followers
Respond to comments. Also, ask your followers questions. The culture of engaging daily with your followers will help build a good rapport. And this allows them to reach out to you for enquiries and partnerships.
Do The Groundwork
Do not buy followers or any other thing. You'll be deceiving yourself if you do. Sadly, there will be no results to show for it. And to get results, you must do the groundwork. So, do the work needed.
Also, just keep creating great content that adds value. Anything good takes time and effort. So, create great content and followers will come
Find Your Voice
People will always respond to authenticity. Have a blog. Then let Instagram be the avenue to tell people to come to your shop (blog) and see your goods. Be natural and keep it real. Being you will set you apart from other brands on Instagram
Why You Need A Blog Even When You Are Successful on Instagram
The biggest reason you should have your blog is that social media is rented space. Also, you are bound by the terms and conditions of any social media platform you use. So, getting your website is like owning landed property. Social media will limit you. And you just have to live by their rules.
Tips To Run A Blog
You need time to maintain your fashion blog weekly
Be bold about your written content and usually articles more than 1000 words
Also, build yourself as an authority in the fashion industry
You also need a long-term plan of starting your lifestyle business
Tips For Owning A Website: How To Build A Fashion Blog
Fashion and Beauty blogging has a demand and supply chain. A fashion blog will provide you with a platform to share your ideas. You also partner with others and attract other big avenues.
Choose a Brand Name and a Niche Market
Set up your fashion blog
Create amazing content
Promote your fashion blog and build your community
Monetize your fashion blog
Choose A Brand Name and a Niche Market
One of the first things you must discover is the niche you want to blog about. So, do your research and discover your niche. Let it be the one you have passion for.
Also, know your target audience. What is your main theme? What is your style? Then use your answers to these questions to pick a name. It'll be nice if you could include fashion in your blog name.
Set Up Your Fashion Blog
The three major things about setting up your fashion blog are:
A domain name
Use your blog name as your domain name if possible. But if not, join your blog name to a word that relates to the fashion industry. The idea is to be discoverable. Also, do not make it too long. Let it be memorable.
A Reliable WebHost
This is storage for your files, images, and content. You can use either Bluehost or Hostgator. Also, as a fashion and beauty blogger, you need a lot of space for your pictures and videos. So, make sure you get a reliable WebHost that keeps your website up all the time.
A Blogging Platform
This is where you write and publish your posts. WordPress is a very useful platform. It is easy to use. You can either use the paid blogging platform or the free one. But you can't have ads on free platforms.
Start your blog. Then choose a theme to make it look beautiful. Also, you could install a free theme or use a premium theme. Use your logo and brand colours. Also, use plugins to optimize your blog. And give a smooth interface.
Create Amazing Content 
Build your pages and your menu first. Also, get an about and contact pages. This is to help the visitor learn what you do. They'll then contact you after viewing your amazing blog content.
In the page about you, talk about yourself. Tell them what your blog is about and what they hope to benefit. Also, add your social profiles so they can meet you on social media. Also, put your pages on your main menu. This will help visitors connect via the tab on your blog.
Also on your contact page, add your contact details. Readers get in touch through your contact page to inquire, partner or buy your products. When you're done, you can start posting.
Your first post should be catchy. Do your research first. Then use the ideas to create. Whenever you are short on ideas, visit your competitors. Find out their most-read posts. Then pick topics from the posts that are doing well. Also, create a blog strategy and then plan a content calendar for a month or quarter. Keep to it.
Promote Your Fashion Blog and Build Your Community
Building a community is the secret to making sales. So, build your audience via blog promotion. The goal is to monetize as soon as the audience has grown. What is the best way to promote your blog?
Use of Search Engines
As a fashion and beauty blogger, the best news to get daily is that your traffic is improving. Write SEO articles using specific keywords that rank. This will improve your traffic. When people search on google for topics on fashion you have written about, your blog will be in the search results.
Social Media
Pinterest and Instagram love your fashion pictures. It will generate a lot of engagement. This will also help you monetise your blog. The views will add up and soon you'll be making loads of cash. Twitter and TikTok can also be useful to help build and grow your community.
Do your research as always. Find out which social media channels the big fashion bloggers are using. Also, watch their engagement. And find out strategies that can help grow your blog. Also, engage with comments via social media.
Email Newsletters
Keep your audience engaged using email. This will help you build trust with the users. Emails bring you closer to clients. Also, some internet users check their emails early in the morning. That's how important emails are to pass your messages.
Monetize your fashion blog
The biggest dream of fashion and beauty bloggers or any other blogger is how to monetize well. Here are a few ideas you can try to monetize your fashion blog:
Display Ads with Google AdSense
Make money via the traffic on your blog using Google AdSense. The app will display ads on your site. When someone visits and buys via your link, you get paid.
Affiliate Marketing
Use your blog to market products from brands in your industry. You get a commission when you make a sale. Try to begin with Amazon affiliates. Then, find other fashion products and brands looking to sell as an affiliate program.
Become an Instagram Influencer
Fashion and beauty bloggers and influencers are more successful on Instagram than other social platforms. So, make your posts with relevant hashtags so that other fashion bloggers or groups can find you.
Promote Branded Content
Reach out to brands, fashion start-ups, and others to partner with them. Do this via email and social media. Also,  you can show off your Instagram feed on your blog and the size of your following. Partnerships may come from this too.
Brand And Sell Your Products
Many Fashion and Beauty bloggers sell their products via their website. Brand some products to sell on your blog. Do this when you have as much as 200 active and loyal followers.
Top 20 African Fashion and Beauty Bloggers
There are quite a number 0f fashion bloggers around now. But only a few are truly masters in the industry. Talk of fashion tips and feeds that make you ask for more. Then, the people mentioned below deserve respect as game players. They're not only old in the industry but their styles are worth going after. Here are the top 20 African Fashion and Beauty bloggers in no specific order.
Yasmine Zemmama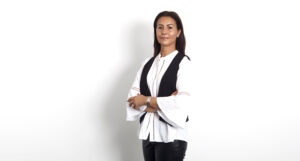 She was born in Marrakesh but now lives in Casablanca. Yasmine is a fashion and beauty blogger. She also has a travel blog. Her niches are fashion, beauty, lifestyle, and travel. And it's called Hipster Square. She blogs in French but has Google Translator in her site. So, when you visit, it just translates to whatever language you understand. Nice!
She blogs about garments for special occasions, seasonal clothing, and brand/product review. Also, she writes on where to shop for the fashion-aware in Morocco.
IG: @yasminezemmama
Akin Faminu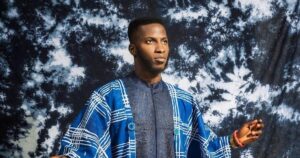 He is a Lagos-based menswear blogger. Akin Faminu is a Nigerian writer, medical doctor and a fashion lover. He talks about his passion for style and creativity on his blog. Also, he's the typical fashionable Lagos city man. He is often in the public eye.
IG: @akinfaminu
Yasmina Olfi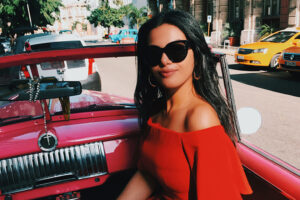 Yasmina lives in Morocco and is a fashion and lifestyle blogger. She writes on trends, reviews products and shares tips and inspirations on fashion. Her blog is called Fashion Mintea. She is glam and has a focus on luxury goods. Yasmina writes in French.
IG: @fashionmintea
Maryam Salam
She is the founder of The Blogger Point. Maryam is a Nigerian who's into fashion and lifestyle business. She also helps women grow their brands and turn them to money. Also, she's a fashion influencer for Nigerian bloggers. Her blog is about creating a space for Nigerian bloggers to meet and interact. And also be glamorous. She is all about how to partner and expand the fashion industry.
IG: @itsmaryamsalam
Amoafoa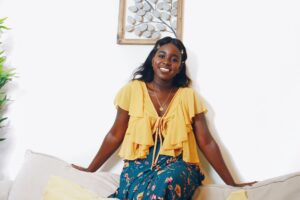 She is an African fashion and lifestyle blogger from Ghana. Her interest lies in sharing fashion, beauty, and travel tips and inspiration. She found her love for aesthetics when she was a teenager.
Also, her love for fashion, beauty, and lifestyle helped her become more comfortable in her skin colour. She uses her voice to uplift other women. And also inspires self-confidence in them.
IG: @_amoafoa_
Maureen Bandari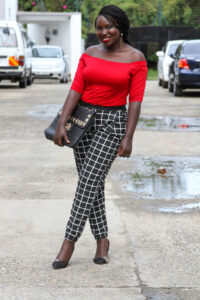 She is an enthusiast, fashion blogger and lifestyle content creator. Maureen is a Kenyan blogger who uses fashion as a way to express herself. And also turns her emotions and visions into reality.
She started blogging about Style and Fashion in 2o11. Her desire to be versatile when it comes to Style allows her to try out different outfits, fabrics and colours. Also, she believes in expressing culture in Style.
IG: @maureenbandari
Lucia Musau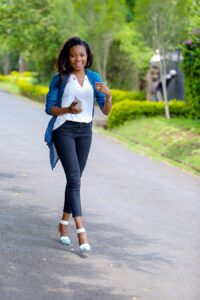 Lucia Musau is a Kenyan Luxury PR Consultant. She's also an award-winning Fashion/Lifestyle Blogger. Lucia is a creative thinker and entrepreneur. Also, she is the founder of African Elite Group Ltd, a boutique PR firm in Nairobi. She has a certificate in Design Thinking for Innovation.
IG: @luciamusau
Afua Rida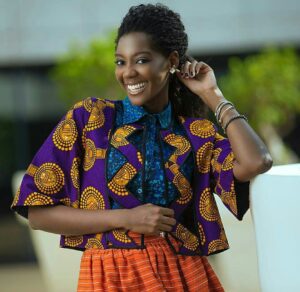 She's a Ghanaian fashion enthusiast. Afua likes creating content on style and lifestyle as she travels the globe. She has a passion for telling the stories of creatives in the world as she sees it.
Afua Rida fell in love with fashion as she grew up watching her mother's fashion sense. It's a classy but personal style
Pamela Zokuhle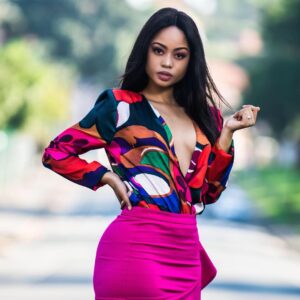 Pam is a fashion and lifestyle blogger for the blog PamSoleStreetFashion. She is a South African who showcases the Durban-based creative in various outfits. Also, her dress sense is street style with a dash of chic.
IG: pamelagrz
Hadia Ghaleb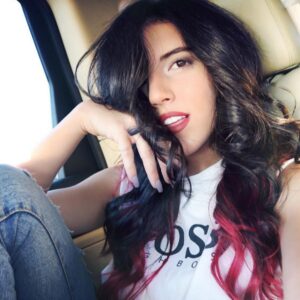 Hadia Ghaleb is an Egyptian fashion blogger. She also blogs about travels and entrepreneurship. Her fashion sense has earned her more than 1.8 million followers to date. She is also the founder of the marketing consulting company Ghaleb Production House.
IG: @hadiaghaleb
Mahe El Shamy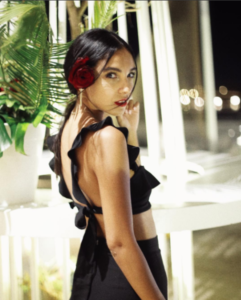 Mahe El Shamy is also an Egyptian fashion and beauty blogger. She is a certified fashion designer with a degree in marketing. Her fashion sense and great looks always make her followers stay glued to her blogs. Meanwhile, she stays simple in her turban-style hijab.
IG: mahelshamy_
Kiki's Fashion Boutique
The owner is a Tanzanian fashion blogger. Her interest lies in showcasing what she has in the Store. And this ranges from the latest fashion to celebrity Styles.
IG: kikisfashion
Peter Mwansa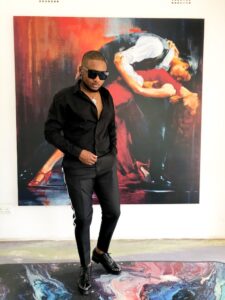 Peter is a Zambian fashion designer and blogger. His interest in fashion began at a young age. Peter got inspired by his mum's fashion sense. With the coming of social media, he chose to show his creative side to his friends. And he did this by posting fashion-related content on Facebook and Instagram. However, his content became popular over time. He then started blogging more under the name PeterMyLife.
IG: peter_my life
Aqeelah Harron Ally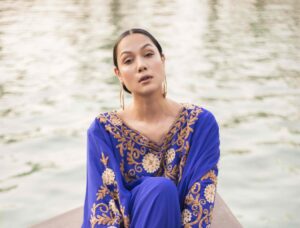 She's a fashion and beauty blogger from South Africa. Aqeelah is also a qualified make-up artist and freelance writer. She has her eyelash line too.
IG: fashionbreed
Sofia El Arabi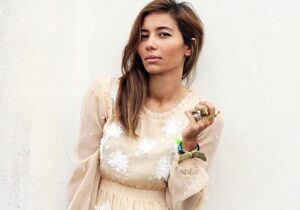 Sofia was born in Casablanca, Morocco. She is a free-spirited fashion blogger. Her blog and her online store can be found at Bakchic. She combines Moroccan fashion with Western fashion. And adds a touch of Eastern influences. She provides Arabian women with fashionable clothing without losing the modesty they are known for.
IG: @sofiaelarabii founder of @bakchic_thelabel
Clarice Colette      
She lives in Atlanta USA but hails from Ghana. Her style is of bold patterns, big afros and many colours. She also has a line of sweatshirts and hoodies. All her products are branded with her signature Damsel letter. She blogs at 'I am a Damsel.'
IG: @damsel.life
Lilly Alfonso
Lily is a top Malawian fashion designer. Her national fashion career began when she won the Fashion Malawi Edition as Fashion Designer of the year in 2010.
Also, she's a woman who turned her childhood passion into a growing global brand. She's the CEO & Founder of a fashion and design label named after herself, Lilly Alfonso.
IG: lily.alfonso
MaFashio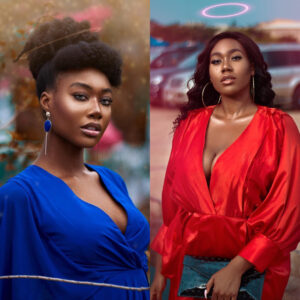 MaFashio was founded by Sekayi & Tukiya Fundafunda in 2012. They are Zambian sisters. The blog started as a street style, documenting the bold and beautiful on the streets of Lusaka. And has since evolved to include MaFashio Co. It's a content creation, art & creative direction website. The lifestyle business is also a wardrobe styling service company. They're one of the top fashion and beauty bloggers in Africa
IG: mafashio_zm
Stella Adewunmi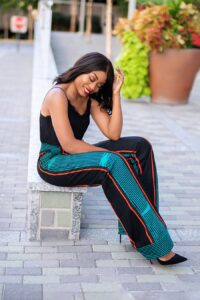 She is a Nigerian fashion and lifestyle blogger based in Maryland. Stella loved fashion from time. On Jadore-Fashion, you will find daily outfit posts and her current obsessions & cravings. She also blogs about street style inspirations. Also, she blogs about her lifestyle, which includes travelling and her Nigerian culture.
IG: jadorefashion
Also read: Everything You Need To Know Before Starting A Food Blog