Fahim Saleh was born in Saudi Arabia to Bangladeshi parents. He lived with his family in the Middle East for a while. Then, they started moving around. They later settled in New York as immigrants. It was in New York that Fahim Saleh schooled.
Fahim Saleh as a child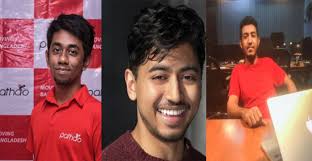 As a child, he spent hours alone playing video games. This soon boosted his interest in technology.  Fahim built his first website, Salehfamily.com before age 15, and it was hosted on AOL Hometown.
While his parents held family parties, his father encouraged relatives to visit the website. And this helped young Fahim. He had an average of five visitors to his website monthly. Although this was far from a success, Fahim was encouraged.
But like most kids, Fahim was playful. He was involved in naughty acts. He was fond of scratching people's cars with rocks. However, this act cost his parents a third of their savings to repair one of the cars. Fahim was broken when he saw his mum crying. He got to know that they had to go back to Bangladesh as a result. But, luck smiled on them as his father got a job the next day.
Meanwhile, the incidence made him decide to earn money too. As a teenager, Fahim saw himself through school. Coding and building of apps were his means. He was happily developing them. At age 15, he built a social network, teen-hangout.com and made some pennies from it.
He also asked his friends to publish articles on it. Soon, it became a community-based blogging forum. It also allowed him to place ads and earn $2-$3 a month. Although it was through a trial and error approach, Fahim forged on.
Also, his first company in high school earned him over one million dollars. He created websites targeted at young demographics such as AIMdude.com and iconfun.com. And this fetched him $100k-$150k in profit. However, one of his websites was later sold on eBay for $2,000.
The Life of Fahim Saleh as an Innovator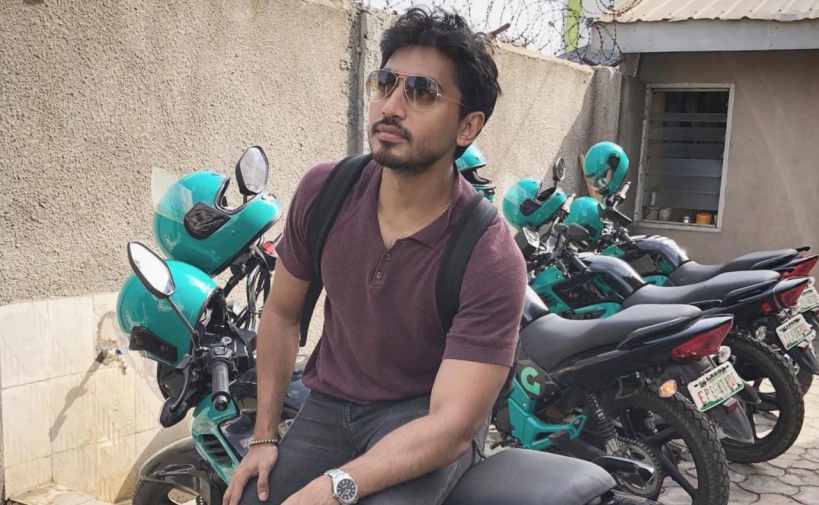 Meanwhile, Fahim stayed up late at nights to work. He hid his passion from his dad. His dad thought this would hinder him from schoolwork. "But it didn't!" Fahim once recounted. He got his first check of $500 from Google and showed his dad. The dad then encouraged him to open a bank account.
After college, he taught himself how to program and started KickBack Apps. He garnered over twenty-million downloads. Fahim studied Computer Science and Engineering (CSE). By the time he graduated from Bentley University in Waltham, Massachusetts, he created an app – PrankDial. The purpose was for making prank telephone calls. The app has a record of over 300 million prank calls since 2010.
He later realised how busy commercial cities in the world were. Fahim also knew workers needed to get to work in a hurry. Then, this fuelled his interest in starting a bike-hailing service.
In 2015, he co-founded Pathao with Hussain M Elius and Shifat Adnan. The company later turned to logistics and food deliveries. And it is valued to be worth over $100 million. This success also spurred Fahim into going solo and founded Gokada.
Gokada started in Lagos in 2017 and raised $5.3 million in venture capital in June 2019. This sum, Fahim had said, would help the company expand its fleet. Also, it would offer goods and services to its drivers. This service provided a source of income to many Nigerians. It also reduced the rate of unemployment in the country.
The company raised even more funding and was set to break even by January 2020. But the Lagos state government ban on bikes across many roads in the state affected its operations.
The 33-year-old entrepreneur had 15 years of experience, dating back to his teens. He was also a great investor.
His Sad End
Sadly, on July 14, 2020, the dismembered body of a young man was found in a luxury apartment in New York. But it was later confirmed that the body was that of Fahim. Investigations are still on to know the motive for his brutal murder.
According to friends, he was a simple man. He ran every morning and kept a busy schedule of meetings. He also collected tech gadgets and lived alone with Laila, his little dog.
Fahim Saleh was a great entrepreneur, tech expert and innovator. His inventions made life easier. He also provided sources of livelihood to many. He'll surely be missed.
Culled: Nairametrics