I scream inwardly when a business positions itself in front of the wrong audience. Many businesses are sitting at this table today. If you do not know your ideal audience on social media, your business will suck.
The audience of any business is the soul of that business. Little wonder we refer to them as kings.
When going into a business, there are basic factors to keep in mind if you are going to thrive.
One of such is knowing how to define a target audience. This is part of target marketing.
In this article, I will be pointing out some ideas on how to achieve this. And with that knowledge, you'll know how to find your ideal audience on social media.
Let's take a ride together as I discuss these ideas and how to use them to grow your business.
Here's How To Define A Target Audience
Knowing a target audience makes it easier to know how to define it. Because you can't define a target audience without first knowing who they are.
A target audience is simply a group of people whom you are creating a service for. When you know how to define a target audience, your task gets easier. And this will help you have an idea as a producer on where to channel your energy and resources.
You need to know that a target audience is a major key to your success in business. And this set of people are your customers and everyday followers.
So, don't allow all your investments to go to waste by focusing on the wrong set of people. Also, when you define your target audience, it saves you time and resources.
It's not how far but how well. You don't need everybody but that specific set of people who can push your business to the next level.
So, I will be listing a step-by-step guide on how to define a target audience. And also, how to find an audience on Social media.
Step by Step Guide In Defining A Target Audience
STEP 1: IDENTIFY YOUR TARGET AUDIENCE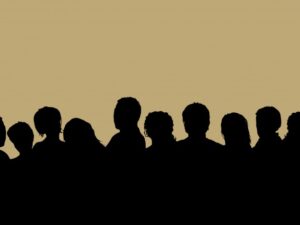 The first step in defining your target audience is to know who these people are. And you can do this by creating data for them. I will share below some important data you should look forward to keeping. You'll find them useful since you now know the importance of having a target audience.
Use Demographics
It is a person's characteristic encoded for statistical analysis. Examples of data encoded in demographics are:
•Name
•Age
•Gender
•Occupation
•Income
•Marital Status
•Level of education
•Common values
Psychographics
The use of demographics to obtain marketing data from people's attitudes, lifestyles, etc is psychographics. Unlike demographics, it can be hard to know the psychographics of a set of people. Because these bits of info are personal traits they possess alone. But, some psychographics you should keep in mind are:
• Know Your Audience Through The Activities They Do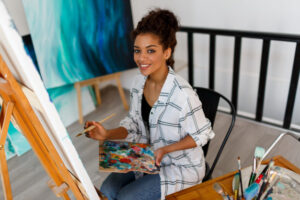 Identifying your audience will help determine where to concentrate your effort on. Find out what activities they do. What are their hobbies, areas of interest, etc? Examples of these activities are:
1. Private home tutoring
2. Video game addiction.
3. Painting and sculpturing
• Opinions on related topics
Find out how your audience thinks. Also, you need to know how they understand and react to topics related to your brand. And what their opinions and interests are on these topics too. For example:
1. What do they think about buying online or going to the market to see and pick.
2. What they would rather go for remote jobs or a 9-5 office work.
Their responses to these give you a clearer view of how best to relate to them.
LOCATION
As a producer, you'd need to know the location of your major customers. Narrow it down to the countries where you have the most customers. Then the states. And lastly, the cities or neighborhoods if you mean it.
This is vital info in knowing how to define a target audience. Because it helps you focus on the right set of people.
Brands with their markets online would also need to know these for the same reasons. Just maybe, you might need to open retail shops in those locations.
Step 2: How To Find An Audience On Social Media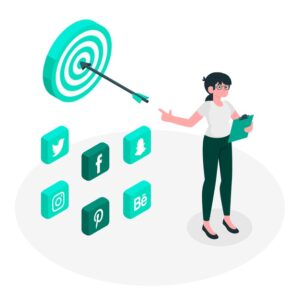 You may be surprised to know why you have a very little audience. Even when you push a lot of products to social media. Small scale businesses are growing on social media. So you wonder why yours seems slow. Best bet, you're not doing it right.
Because of this, you have to first figure out which social media platforms your audience uses. Then create more content there.
Create a Survey
Finding your target audience on social media needs a strategy. A survey helps you get accurate data on the audience you are dealing with or about to deal with. And you might want to create a survey to check the statistical analysis of major information you might need about them. Such info includes:
1. What social media platform do you consider a favorite?
2. What kind of brands do you have interests to follow?
3. Do you read shared content if they are catchy?
Compile their answers and fix a good strategy in line with the results. This is a great means to know how to define a target audience.
More Guidelines On Knowing Your Audience On Social Media
Narrow Your Audience For a Start
When finding your target audience on social media, I advise you to narrow your audience for a start. And for social media marketing, you might want to narrow it down to search engine optimization (SEO). Or advertising, etc. While you're finding your target audience, search for some content creation samples used by competitors of your brand.
This gives you an edge when putting up your content. And narrowing your audience will save your budget on ads. This step is mainly because you wouldn't want to waste money on ads that wouldn't yield results.
Know Their Niche Influencers
This step is also important in finding your target audience on social media. Try to know the influencers or admins of these niches where you have your target audience. They would be of help sometime in the future. Knowing them would enable you to know their settings, services, and content strategy.
Also. you'd get to know the interests of your audience, posts they react to or comment on. Using Facebook ads can help you make this process faster and more accurate. When you've found the group of people you are looking for, then you can pursue your marketing goals.
These steps on how to define a target audience have helped thousands of people grow their brand. Pin this article and follow accordingly to maximize your reach!
Also Read: Top Content Marketing Experts You Need To Follow On Instagram