What attracts one customer to a product might not be the same for another. Good marketing isn't just about spending money on resources and free discounts. It has so much more to it. Good marketing tells more about the manner in which you do something that could make a customer take a big step. And this step takes your business to the next level. Then what is good marketing? It is more about knowing your target customers. And also taking a much better approach to your campaigns, among others.
What Is Good Marketing?
Remember, the difference between a successful business and one that isn't successful is the kind of strategy backing it up. So, a good marketing is the fusion of knowing your ideal audience, building awareness, being extraordinary, having good communication, and commitment! Although, it is very important to create quality content, good website branding, topnotch packaging and all of that spice, but it goes beyond these. There are still much more vital features to a successful content.
As a growing business or one that has the prospect of growing, I'm sure you want to know what can be much more vital. In this article, I'll be listing them out with explanations you can't forget in a hurry. So, just sit back and relax. 
Know Your Ideal Audience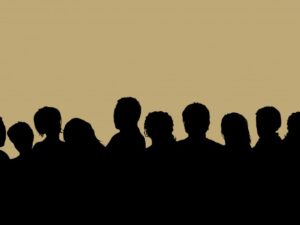 As a business owner, one of the most important factors in getting to the top is knowing your target audience. Your target audience are your prospective audience, your ideal audience. And these are people your focus is directed at. They are those you started your business for.
So, knowing your target audience is the fastest way to answering the question, "what is good marketing?" Have you been able to figure out who your target audience are? This should be the first step to take to get a successful content marketing strategy of every campaign. Not only would this help you grow faster, it saves you a lot of unnecessary spending and time wasting. How?
When you don't know the exact location your customers are, you tend to go searching everywhere. This way, you do not only lose some of your ideal customers, you end up losing funds too. It is necessary to first find your targets before even thinking of another content marketing campaign strategy to implement. It helps you narrow down attention, thereby, knowing the opinions, interests and tastes of these people. This way, you can meet the needs of each one of them. And you'd know the kind of videos to make, kind of interviews to air, blogposts to create, etc. So, what is good marketing to you? You should answer this first!
Build Your Brand's Awareness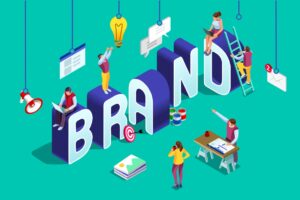 How do you present your business to the public without first marketing it to the public? I don't see any way you can do that successfully. Remember, what is good marketing? It entails feeding the public with awareness of what you do. Also, it involves showing the whole world who you are. And there are diverse ways to go about this feature.
You could choose to do it with adverts, magazine publications, billboard advertisements, newspapers, radio etc. And you could also decide to do your marketing with words of mouth. Meet people on the road and introduce them to what you do.
Though, it is much more advisable to build your awareness with online marketing techniques. So, take your business online. Boost your online presence by making videos, catchy posts, podcasts, etc.
Be Extraordinary!
When you go into a business with a thousand and one people already involved, you don't use the normal approach. Think about it for a sec. What do you think you'd get out of it if you used the same old approach? Sorry to shock you, you'd get NOTHING! Okay, that's a little too harsh. How about letting you know that you might get choked out of the business in no time? That's the simple truth.
Starting and growing the kind of business where there are already masters in the job demands that you are extraordinary! So come in with a unique spice, one that differentiates you from the rest. Also, doing the norm would only make you a part of the norm. Give your audience something way extra. Something to drool over. This is the only way you can stand out in the competition.
Good Communication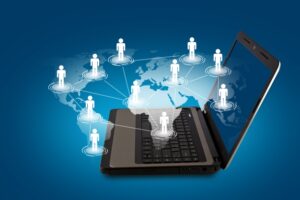 Communication is the fastest way to the king's heart. In this case, your customers are the kings. Did you get that? of course! Communication goes a lot longer than you think. Maintaining good communication with your target audience does you a lot of good. It does not only make you reliable but also improves the level of trust and believe they have in you overtime. Also, it is very important to know how to communicate with your audience. After knowing who your audience are, their interests and taste, always make posts in line with this. ALWAYS! That's adding value.
Connecting with your audience has a higher chance of boosting your online presence and guaranteeing you success. You can as well promote your brand through Facebook ads and shares too. But also have the needs of your audience at the back of your mind every time. Also, find out the areas they have major issues and present your brand as that solution they need.
Utmost Commitment
No doubt, all of these can be very stressful, exhausting and what have you. But as a marketer, you know the end goal and that is why every effort you put in counts to you. Make every second you put into your business worth it. The difference between a slow growing business and a fast growing one is the level of commitment. Your audience need your time, attention, presence, assurance, all of it. And you are the only person who knows how to satisfy this set of people.
So, don't be too shocked to know that they look up to you for solutions. You have to learn patience because at the end of the day, it pays off. If you can not be patient enough, employ someone who knows how to handle your kind of business patiently. And be willing to pay for assistance that would profit you immensely at the end of the day. But never belittle the power of commitments.
If you can take all these content marketing strategies in your campaign, I assure you that you would be a lot better than your competition in the long run.
Also Read: Win Your Customers Over With These Powerful Marketing Phrases