When you introduce yourself at a networking event, who do you say that you are, a small business owner vs an entrepreneur? Small businesses are the backbone of countries like Nigeria, with her still-developing economy. They create jobs and reduce unemployment; they bring innovation and help keep money in circulation. It's safe to say that if we didn't have small businesses, our economy would be much worse.
For far too long, we have confused the term entrepreneur to mean anyone who works for themselves. But that's wrong. There are entrepreneurs and there are business owners. There are self-employed people just as there are lifestyle business owners. These people can have small businesses, but they are run differently. To be clear, no one is better than the other, they're just different. How do you fit into these scenarios? Let's find out.
Are You A Small Business Owner Vs An Entrepreneur?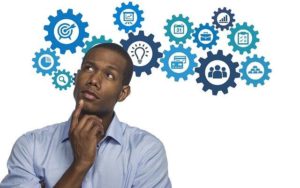 All around the world, small businesses drive growth and they create lots of jobs, helping to reduce unemployment. We call them small businesses because their revenues are small and their employees are not very many. Owning a small business is not as complicated as long as one has what it takes to meet customers' needs. Okay, but can you call a small business owner an entrepreneur?
Who is an entrepreneur?
Entrepreneurs have big, seemingly impossible ideas. This is the biggest difference between a small business owner and an entrepreneur. Small businesses just want to make enough money to get by. They're high on passion and their roles in the organization are varied.
They are accountant, HR Manager, sales and marketing manager too. Entrepreneurs on the other hand dream big. They want to own companies quoted on the stock exchange. Think Netflix, Facebook or Tesla. Small business owners are comfortable to meet needs in society.
Differences Between Small Business Owners And Entrepreneurs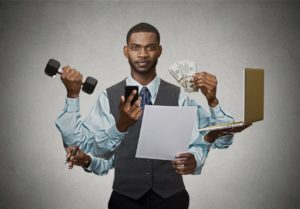 Entrepreneurs have the capacity for big risks
Small business owners are not big risk-takers. At the end of the day, they just want to survive. If they can meet their end of the day sales target then they are fine. Entrepreneurs are different because they take big risks and want to change the world.
Small businesses don't scale
Because the vision is small, small businesses don't scale as often or as quickly as entrepreneurships. Small business owners are often reluctant to let go of their businesses and bring in experts. They want total control of all operations. Unfortunately, this doesn't inspire change. Entrepreneurs have big ideas and are more open to bringing in experts, angel investors and venture capitalists. They dream big, they think big. And they come up with ideas that haven't been tested, diagnosed, or worked through. A lot of times they don't even know if their ideas are possible, which gets them even more excited.
Small-business owners go slow and steady
They like to know what's coming next and where it's coming from. They make calculated decisions where the outcome is clear. The result may not be huge, but it will typically keep them moving forward.
Entrepreneurs enjoy the thrill of risk
They step out on a ledge more often than not. They jump in with both feet knowing that if they put in their full effort, the risk will be worth it more often than not.
More Differences Between Small Business Owners And Entrepreneurs
Small-business owners think about the things they need to finish this week.
They have daily and weekly to-do lists. They manage employees, work with customers, network with new customers, and keep everything rocking and rolling.
Entrepreneurs are thinking ahead six months
While their team is thinking about what they're doing that week, they tend to skip the now and focus on the future of the company. They have people to manage the business, and if they don't, they soon will.
Small-businesses owners are sentimental with their businesses.
They never plan on selling or handing their business off to someone else unless it's family. They like making decisions and running the day-to-day.
Entrepreneurs focus on scaling.
They want to grow and grow they will. Although they may not focus on selling the business, they set it up to run without them. They surround themselves with experts while they end up being the rainmaker.
Africa needs more small-business owners to help hold up the economy. And she needs entrepreneurs to build it up. No one is better than the other. But you need to be able to answer the question: small business owner or entrepreneur –  which one are you? So that the next time you're networking, you know just what to say.
Also read: Why Is Showering Everyday Good For Your Creativity? Science Explains