There are ways to start a blog but the best way to start a blog and make money instantly is what we want to teach you today. There are so many blogs littering the internet today with no income. Most business owners have become 'bloggers' but not all know what it is really about. It's just part of the trends and people love to adopt trends.
You can start a blog post as a side hustle even though some people swear they started blogging as a hobby. Blogging can become your main business as time goes on if you know what to do.
Let's take a ride together as we look at the best ways to start a blog and earn money instantly.
How to Earn from Blogs: The Details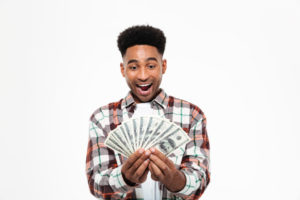 Just as there are many forms of blogs, there are also many ways to earn from them. Be it Fashion, Sport or Music blog, and so on. These blogs are different but they can all earn you money. And how we make money from a blog post is called monetization. Apart from passion, you'll agree that the major goal of any blogger is to make some cool cash. This is done via the online presence and contents posted in the blogs.
Firstly, you must make up your mind to earn from blogs. A blog is a short form of a weblog. It is an online post where the writer airs their thought and life stories. But the aim may be personal or for business. Few people blog for the fun of it. Some blog to relieve stress. They also use the internet to unwind or rant. Also, they teach others one or two things about life. This set of people are small in number.
Also, think about the type of revenue model you want.  There are quite some models you can adopt. After this, then it's time to make some money! Below is a list of 5 ways to earn from blogs.
5 Ways To Earn From Blogs
1. Advertising
2. Affiliate Programs
3. Branding
4. Direct Sales
5. Consulting and Coaching
Advertise via Your Blog
The best way to join the ad circle is via Google AdSense. This is the entry point. AdSense is an account you create with Google. It gives you the license to advertise other people's goods and services. When you advertise them, you earn money. We have many ways to earn from blogs via advertising as a model.
* Pay per Click Advertising 
The advertiser pays only when someone clicks on their ad on your blog. Did you say wow? I thought so too! So, for every click, you smile! This means that it is very good you draw enough traffic to your blog. As you have more number of people, the more the clicks. Then, your money increases!
* Sell your Ad 
Advertise to people. Tell them to come and showcase their products on your blog. This also works when you have built a huge readership base. How? It takes a level of traffic on your content to ensure advert and sales.
* Internal links
You'll link your write up to another blog post. When they read the first blog, they may check the other link. This will add more to the number of people that read your blogs. This also works well when you have a good number of readers.
* Cost per Click Advertising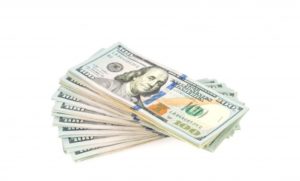 In Cost per Click, the advertiser sets a target for you. It is usually in thousands. That is, let's say the CPC is $1 per thousand. If you can get 10,000 clicks, you will be paid $10.
* Pop-Ups
Adverts pop up when people are on your blog. They are the random display of goods and services that pop up while on a post. Since it's your blog, you get paid for such pop-ups.
Affiliate Programs
Find E-commerce companies or sites that offer commission when you advertise them. They are what we know as online stores. You display their services or products; you get paid when people buy via your blog. Link up with companies that offer referral programs.
Branding
This is another good way to earn from blogs. You can offer page branding for your posts. The paying company will send the design of the logo or product they want to advertise. When you write your blogs, you use as a background for your articles. Then, readers get to know about them and buy them. You earn from it as the deal spells out.
Earn From Blogs Through Direct Sales
You will need to design a product or service and sell through your blog. Such can be Online Courses and Workshops, Books and E-books. You can also use your blog to brand yourself. You then position yourself as an expert on certain subjects or areas. Thus, you'll start to get speaking gigs.
Consulting & Coaching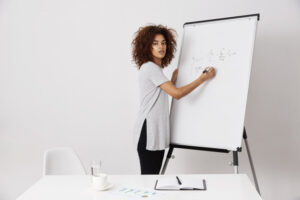 You can also become a life coach or consultant. Through the blogs you write, you show readers or viewers what you can offer. With your expertise on a subject matter, you can begin to tutor people. You can also offer pieces of advice which in turn save lives. The users of your services pay you in return.
Can you now see that you're on your way to becoming a great blogger? If the white-collar jobs ain't forthcoming, then, try others!
Also Read: Blogs Are Very Much A Thing And Here's How To Get Better At Blogging