Blogs make money. It may sound fallacious because you might be wondering how. Even bloggers wonder: how do blogs make money?
I can imagine what is going on in their mind as they try to catch up with the millennials who always know what is happening in the social media world. Haltingly, I then proceed to explain the simple but tasking steps to sharing useful content and garnering the attention of what would become your community.
Long before there were social media, there was the blogging world.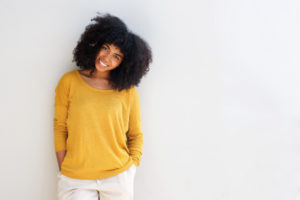 The story of the beginning…
I was part of an exclusive group called the bloggers of blogville, literally meaning the blog village.
We blogged about the daily happenings of our life on blogville, from the absent boss to the annoying work colleague to the next cute guy we were crushing on. Exceptional bloggers got found out and deleted their blogs (for those who blog anonymously) there were those who were good at being anonymous, we never discovered who they were. Some left blogville and became digital executives for major companies. Some started their businesses from blogville. Most people moved to the next level in media and many faced their banking jobs. 'Adulting' is responsibility.
Making money via your blog is hard work
If you want to make money via your blog, you start taking your brand seriously from the beginning. Get an ad kit. Write engaging content and communicate with your audience. Be kind and thoughtful and think of what you can do for them daily that would make their life easy. When you do this, you start endearing your audience to you. When they are endeared to you, trusting you and buying from you is the next step.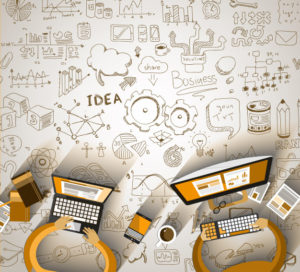 How do blogs make money: 5 steps to making money from your blog
I know you want to make money via your blog. Or you have started a blog already and you're not sure what happens next. You want to know how to monetize it and start cashing checks.
First off, I would advise you to start a business blog. It is not a get rich scheme but you can use the monies you raise via your blog to support your family.
Some of the ways you can make money via blogs are by:
Advertising
CPC- Cost per click:
Cost per click is also known as pay per click and you get paid when ads placed in your sidebar or on banners are clicked on by visitors to your site.
PPC – Pay per click:
Same as above
CPM – Cost per 1000 impressions
This is when you are paid a fixed amount for 1000 impressions that indicate 1000 people viewed the ad. All you need do is place the banner on your site and Google selects suitable ads for your web content. AdSense does this. Chitika, Infolinks and Media.net also advertise on blogs.
Private ads
If you generate enough daily traffic, advertisers will approach you and ask to place ads on your site. Pitch advertisers using your web traffic or interactive users. Set your own ad rates. Use links, banners or buttons. Write sponsored posts or objective reviews on brand services or products.
You can also add underwritten post or series where you write on any topic but your advertiser pays a 'Brought to you by XYZ Company' at the end of the post. You can also charge a one-time fee for a link within a post.  Or put up a banner ad and charge the brand a fee for the duration of a month. You can also sell sponsorship space in your email letters.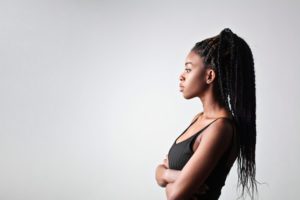 Affiliate links
You can put affiliate links in your content or in your advert space. For example, many people do affiliate with Payoneer and refer to a friend. It is an ad.
Affiliate marketing is you selling a product for a brand with the promise of a commission on every sale you make. You receive a unique link from the seller that tracks your sales. You put the affiliate link on your site and viola you can make money while sleeping.
Sell digital products
In addition, you can sell digital products such as eBooks, online courses or workshops, images, videos or music people can use on YouTube for a fee or software like apps plugins and themes that can be used to design unique websites.
Whichever product you choose, make it relevant and useful for your readers. Don't develop a product until you have listened to your readers and you know what they need. Then you create a product they need or find a product that aligns with the needs of your readers.
Content marketing tool
Choose to sell physical products on your blog to make money or digital products, it's all the same. It is a way to serve your audience and make money too. In this case, you are using your blog as a content marketing tool.
You can sell books or real products. Decide to start a dedicated blog for converting loyal customers. You can resell used smartphones. You can write about DIY (Do-It-Yourself) refurbishing. It helps you build your brand and gain recognition.
Sell memberships
You can sell membership to your website at $10 monthly and $100 yearly for access to job opportunities. A start-up business blog may sell membership to forums where you can get access to business advice. The exclusive membership access must be more valuable than the access first time visitors get to visit your blog. Develop something of value worth the price that can't be found for free.
Build authority in a niche
Writing daily on useful content that develops you and others can lead to money-making opportunities. Once people start reading your content, you can be approached by people to co-author a book or be interviewed on a blog or webinar. You can also be contracted to train employees of reputable companies. Many bloggers don't see income for many months, some for years.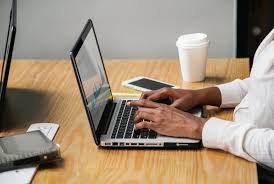 TIPS ON HOW TO USE YOUR BLOG TO BUILD YOUR AUTHORITY
1. Create quality content:
Put your readers first.
If no one is reading your blog, you are not going to make any money. From clicking on ads to buying products, you need readers, and people who fall in love with your blog enough to become a brand evangelist.
2. Don't spend all your time on the blog
Making a successful blog is about building relationships. This includes relationships with sponsors, affiliates, and other bloggers who direct traffic to your blog. Spend time on forums and other blogs to build this relationship and in turn, build your blog.
3. Experiment
Your niche will determine what works for you. Experiment a lot. Try out new things. Don't use all the money-making strategies at once. Study the industry and go with your gut feeling. "Keeping Up with the Kardashians" a reality TV show was something no one had ever done before. You can very well be the one to start some things. You can mix up your blog and YouTube and start something new.
How blogs make money?
By using the strategies above, and being creative.
Also read: What's A Blogging Strategy And Why Do You Need One?