How do you start a food blog in Nigeria? The secret is to start. You need to love culinary creations, which is in other words food made beautifully. The steps to starting are listed in this blog. They are simple to follow and will get you the results you desire. The food niche is particularly successful on YouTube, Instagram or blogs. This is because everyone loves to eat food that looks good. Let's show you how to start a food blog real quick.
Have you ever heard of 'Sisi Yemmie's' Egusi recipe? Or 'Food Blog 9ja's' catfish pepper soup? 'My cravings' diary has this Ofada rice sauce that is out of this world. Kim and Den – Dubai Food blogger have this burger looking snack called a 'What the Pluck' sandwich. Some bloggers use pictures and others use mostly videos. One such blogger is Dubai Tastes Food Bloggers. Their Instagram blog is full of mouth-watering desserts and sweets.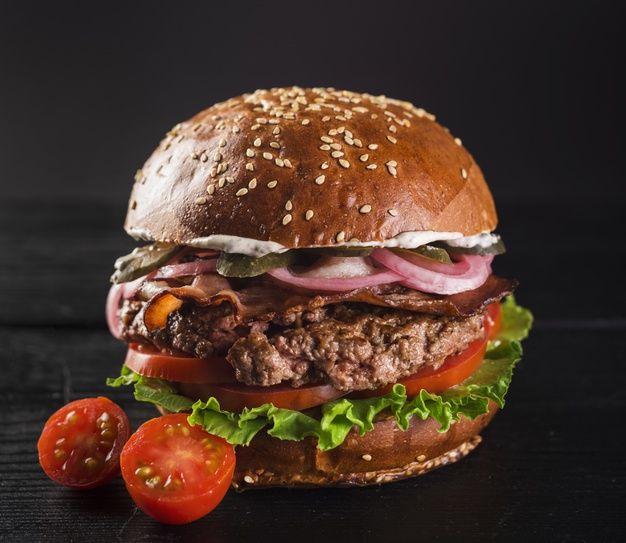 Beautiful food can switch your moods.
When you are doing food blogging right, and enchanting your followers with simple, exotic, or new ways to make dishes, is the moment the orders start pouring in.
Imagine blogging on Instagram and sharing your delightful creations daily on a social platform that just adores beautiful pictures.
You will garner a quick and loyal following in no time.
When you are thinking long term though, it is time to add a WordPress blog to your Instagram blog.
Here's how bloggers make money from their blogs
How to start a food blog from scratch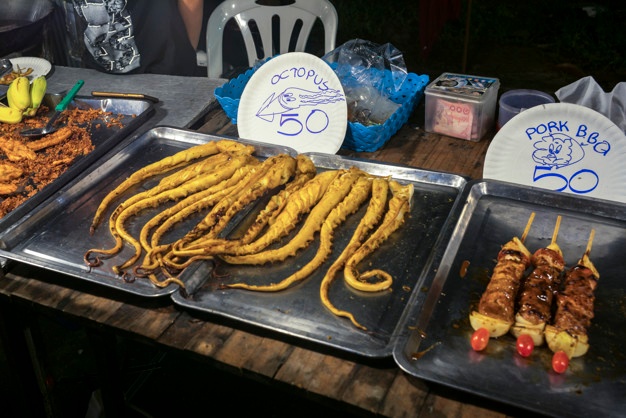 With food blogging, if you are thinking long term, you should be starting a blog.
When you are blogging as a business, it is advisable to have your website professionally built to meet all the needs of your business. For example, you need e-commerce included on your website because you would be taking food orders.
This is a business investment that has the potential to make you financially fluid. Therefore, do your due diligence, and ensure that you see the portfolio of the potential designer of your website.
A self-hosted website will cost you $2.95 monthly, which is about N1200 in naira. That is a total of N15, 000 yearly. A small price to pay, for sales and revenue that will flow to you.
7 Simple steps required to start a food blog
The goal is to start a blog that is beautiful and functional. To get your domain name and brand your business so that you scale your business as your blog grows, I recommend the following.
Get a domain name:
Make your domain name memorable and short. A domain name ends in .com. Use your niche in the name, it will make you discoverable. When you are starting a food blog, your domain name should reflect your niche.
For example, if you cook Nigerian food, you can use nigeriafood.com, naijafood.com, or seafoodinnigeria.com.
Do you notice how food is included in each domain name? Your website will rank for food every time. You can use Bluehost or GoDaddy to purchase a great domain name. Search for your ideal domain name and purchase it before someone else does.
Find an efficient web host
Have you ever visited a website and you could not find it? Yes, that happens, If you are with an unreliable web host, your website will have consistent downtimes. Get a web host that will leave your website accessible to your viewers at all times.
When purchasing a web host, be certain you pay for web security so that your website is safe from hackers and marketers who will not stop contacting you from one thing or another. Protect your website and your personal space.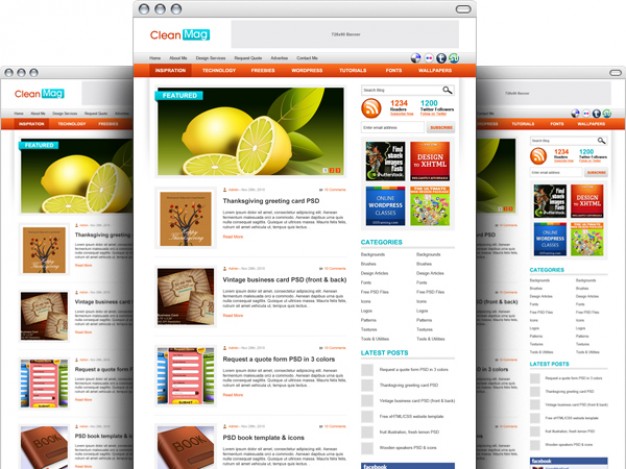 Install WordPress:
WordPress is the best in the world because it has strong interaction and a great interface. WordPress is automatically installed on your website. All you need to do once you log in is go to Settings > Permalink Settings page and change your permalink structure to "Post name." Hit save. Now it is time to make your blog look pretty.
Watch our live session with Food Blogger Atim Ukoh of Afrolems
View this post on Instagram
Install a WordPress Theme
WordPress understands blogging needs. You need a pretty site that is unique and represents your brand. Sometimes a free theme might not be the best for you. This is especially true if you are running a business. You can purchase a theme that can be customised into the picture of your brand in your head.
Look for these qualities in a theme. If it is well designed and responsive, you have a perfect theme. It will rank high in search results. Also, check that it is user-friendly, mobile-friendly and that the texts are not too small.
Use Google Tools
To manage your web traffic, you will need Google Analytics and the search console. These two products will help you see who is visiting your website and what they are reading. The results you get will affect your business decisions.
Install the Yoast SEO plugin. It will help you write discoverable content or else you will have content for a year that has only 50 views. That is dismal.
Tip: Ensure that you install your blog tracking code in your Yoast SEO plugin.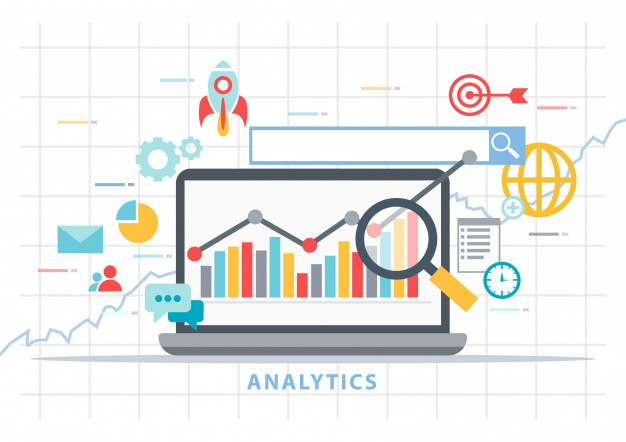 Install Plugins
Some plugins will prevent spam. Others will help you track your commenters so you can keep in touch and nurture your blogging community. This includes commenting and building relationships that will lead to sales. The Akismet plugin is a paid one. Some of its functions are to make your photos show up in search engines and that will bring in targeted traffic. The Yoast plugin will make you discoverable and make your content shareable.
Start blogging
Share pictures, videos and publish stories that will change the culinary tastes of your followers. Congratulations on starting your food blog
Extra tips to help you excel with your new Food Blog
If you want to become a big lifestyle business owner, you need your own domain name. And yes, you might have been told to use a free domain. As much as there are free domains to use, don't do it for free. Because you plan to grow big, there'll be traffic to your blog. Therefore, you'll need a hosting. You have to be professional about it.
Also, you'll need a camera, lens, and a tripod. Maybe you'd include some lighting. You need Props and Backdrops too. And yes, you'll spend on ingredients too. They all require money.
There's no way you'd build your follower base without engaging them on social media. You'll have to be online most of the time. You'll also need to join groups of similar niches. This requires your time and you spend many hours doing this daily. Your online presence is important. Your likes, comments and shares matter a lot.
     Become a good photographer
You don't need to be a professional one but you have to be good at your own style of photography. This is important because it will determine how your food is presented. And it'll also beautify it. Then, people will find your blog posts appealing. So, learn to be a good photographer.
     Learn the basic technical part
You'll need to learn a few basics about IT. Or else, you keep paying the tech guys. Take for instance, Plugins. You'll need a general idea of how it works. This will help you reduce cost.
     Food Blogging is competitive
The market seems saturated. If you're going to be unique, you have to put in more effort. At times, you may feel like you're not doing enough when you see other blogs. Just do your best. Improve daily as you grow.
It's good to send constant reminders that you're still in business. In as much as you've put in many efforts, you still have to be patient. Run and grow your blogs with all you've got. Some may have been doing it for years without results yet. Even if your blogs are mind blowing with great pictures and videos, some still don't care. What's important is the consistency. Don't stop building your brand.  Promote your brand and you'll grow with time.
Income from Food Blogs is not immediate
Unlike some beliefs on how to start a food blog, you don't make the money you want in a jiffy. It takes some time. If you're into it for the money alone, then you might be disappointed. Before you grow your follower base and find an advertiser that can pay you, there'll be a passage of time. It also takes time to enjoy all the means of making money from blogging.
Also read: How To Build An Online Business Right In Your Home