My friend's business died in its first month. It was a makeup business and she was very passionate about it. She purchased the right makeup tools and was good at the makeup game, but she had no idea about growth hacking for startups. We soon became worried when she didn't get as many customers as we had predicted.
We decided to up our marketing game, we wrote about her business on hostel walls, told people about the business. A few people came, but she kept running at a loss. As you might've guessed already, none of these pointed to growth hacking for startups. They were simply marketing strategies that might have been enough in 1995, but definitely not now.
She decided to close the business, blame her failure on 'village people' – as is common with most Africans, and focus more on studying.
Now, there are many business owners who have been or are currently still in my friend's shoes. If you really want to give your brand visibility, you will need to learn growth hacking strategies.
Growth hacking strategies are the lifeline of small businesses, especially the ones that want to offer the best results to their customers. They target rapid results and help small business owners survive in competitive environments.
Every small business wants to gain exposure, sell products and retain an active user base to be able to grow like big businesses. To achieve this, you will need resource-light and cost-effective digital marketing tactics, this is where growth hacking strategies come in. This is because, like most shortcuts, they are faster, affordable, and less rigorous.
Growth Hacking For Startups: Many Businesses Swear By These 6 Strategies
As a small business owner who wants to gain visibility and survive in competitive environments, pay attention to the following:
Having a strong online presence.
Have you ever deactivated any of your social media accounts? Did anyone notice you deactivated? The answer to this question lies in how strong your social media presence is.
Having a strong online presence is vital to an overall social presence. According to Google, 97% of consumers use the web to search for local businesses – and if most of your potential customers are online, you should be, too.
A brand would need a strong overall presence to grow. Constantly make posts and engage your audience.
Social media is a great way for you as a business owner to reach out to your potential customers. Your page should be catchy and fun to visit. You might not need to open all social media accounts, go for the ones where your audience is present and active, and make good use of it. Having a strong online presence reinforces your brand and what you offer to your target market.
Also, the business shouldn't come first while making a post. For starters, you can start with something that would catch the attention of your users; then bring in your product thereafter.
Staying on top of trends.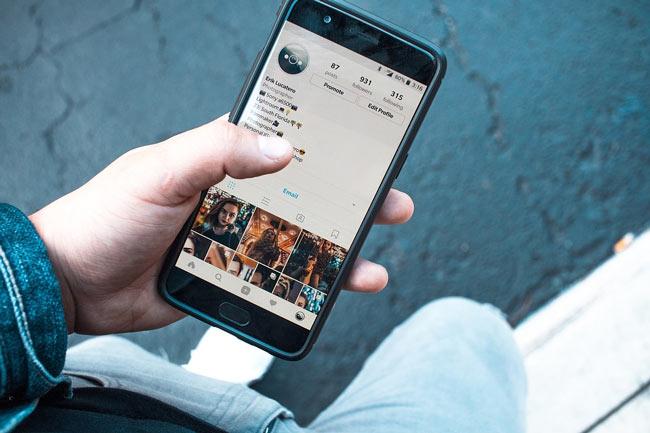 As a business owner in today's fast-paced world, it is paramount to stay on top of the latest business trends. Truthfully, owning a small business is an all-consuming task.
Critical work such as customer service, managing staff, tracking the budget, marketing and sales require your constant attention. They leave you with little time and energy to focus on the larger trends within your industry.
But, to stay relevant as a brand, you need relevant marketing tactics. You should be careful about which growth hacking strategy to adopt, according to the business, the product, and the social context. And you can only know this when you stay on top of trends.
It is important to follow competition and trends in the digital landscape. You can achieve this by taking advantage of free pieces of training, engaging in social media, and keeping an eye on business statistics.
An outdated approach might end up creating a negative image, which you wouldn't want. The key is to keep it fresh and innovative. Analyze the trends well and adapt them to the brand's identity.
Building an Online Community.
Many companies report that online communities provide richer insight into the needs of their customers. By building an online community that actively engages your customer, you're not just telling them that they matter, you are showing them too.
This adds a personal touch to the brand's engagement with its customers. That personal touch is the key to building brand loyalty.
It shows a human side to businesses, a positive image that attracts potential leads and spreads brand awareness to larger audiences.
Online communities tend to enable direct dialogue around the product. Some business owners get feedback from their customers through an online community.
Getting Feedback from Customers.
Feedback is the most valuable thing a business can get from its customers. You can use the feedback from your customers for several purposes.
It could be used to know when your customers are having a good experience with your products and when they are not having. With that info, you can make some changes to the system, etc. To achieve this, you can ask your customers to provide you with their feedback, you would use it to serve them better.
Content Marketing.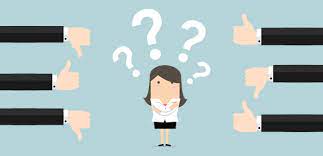 It is one of the most effective growth hacking strategies in digital marketing for small businesses. It has the ability to evolve your audience to customers. Content is the king of everything online, be it blog, picture, or video.
What I mean by content marketing is providing interesting and valuable content to your audience. Which will, in turn, help you convert your audience to customers, this is a great growth hacking strategy for small businesses.
If you have your business website, you can write informative and interesting blogs, which will help in increasing traffic, SEO, and customers.
Nowadays, everyone goes to the internet for answers and solutions; try providing your audience with the answer and solution they are looking for and you will see them come back for more
Collaborating with an Influencer.
Influencers play a vital role in effective growth hacking. Their opinions are trusted and oftentimes they are considered infallible by their followers. True to the term they have the power to "influence" a large audience of followers.
They can help you spread awareness about your brand, products, and/or services. When they endorse your brand, product, or service, they can get their audiences to trust your brand. This trust can help you drive more conversions and sales and boost customer loyalty.
Collaborating with them can boost the visibility of a brand, and generate promising leads. These people understand their audiences and therefore, they create original and relevant content that their audience will love to engage with and share.
You should consider some factors like the number and demographics of their followers and the relevance of their content to the business you are trying to promote.
These strategies will help you achieve what you want at a very cheap and affordable rate. I can not help but tell myself how much my friend's business would have greatly improved if we had known these strategies then. Clearly, her business had failed because she knew absolutely nothing about growth hacking. You are lucky to have access to them now, try them out, if you have difficulty with any, contact us, we'll be happy to help you achieve your business goals.
Also read: 5 Solid Reasons You Should Hire A Content Marketing Agency In 2022