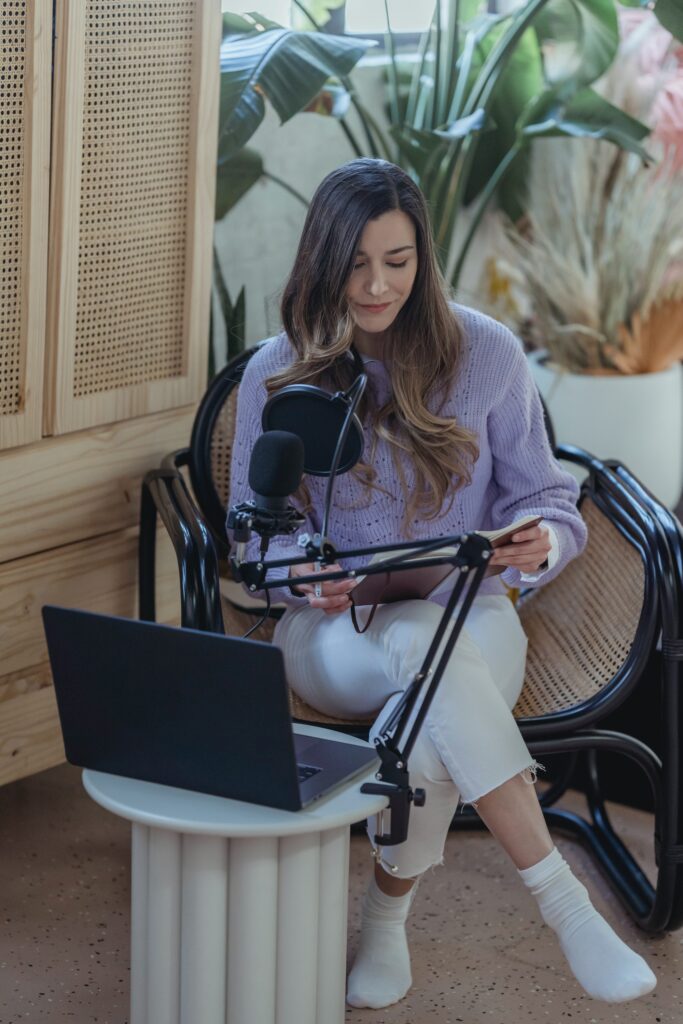 People are often confused as to how to start a podcast in Nigeria. Apart from starting a blog or a YouTube channel, many Nigerians are looking at podcasting as a way of influencing and gaining fame. As a podcaster, aside from the many obvious benefits, you can also make money from podcasting by monetizing your podcast. All this will be shared with you in this article, so read it to the end. First, let us start with the most common questions asked by Nigerians about podcasts. The cost of starting a podcast depends on the equipment and space you need for podcasting. Many think they need big equipment and a recording studio before they can start podcasting professionally in Nigeria, but this is not really true.
You can also buy your recording equipment if you can afford it. If you need to construct or build a studio for your podcast, you will need a starting capital of between #300,000 and #1,000,000. If you do not want to construct a studio for your podcast, you can rent a studio on a part-time basis. There are podcast studios in Nigeria that can be rented for podcasting, like our podcasting studio located at Royal Bed Estate, Allen Avenue, Ikeja, Lagos State, Nigeria.
There are different ways you can make money from podcasts in Nigeria.
It is just like making money on a blog or YouTube channel.
The common ways you can make money from podcasts in Nigeria are through:
1. Sponsorship & Advertising
2. Affiliate Marketing
3. Premium content
4. Membership
5. Collaborations
But to make money off of your podcast, you need to build up a sizable audience, with at least 1,000 listeners per episode. You might be wondering if this is really possible, but you can rest assured that at Hustle Africa, we are experts at marketing brands to raise their profile and reach more people.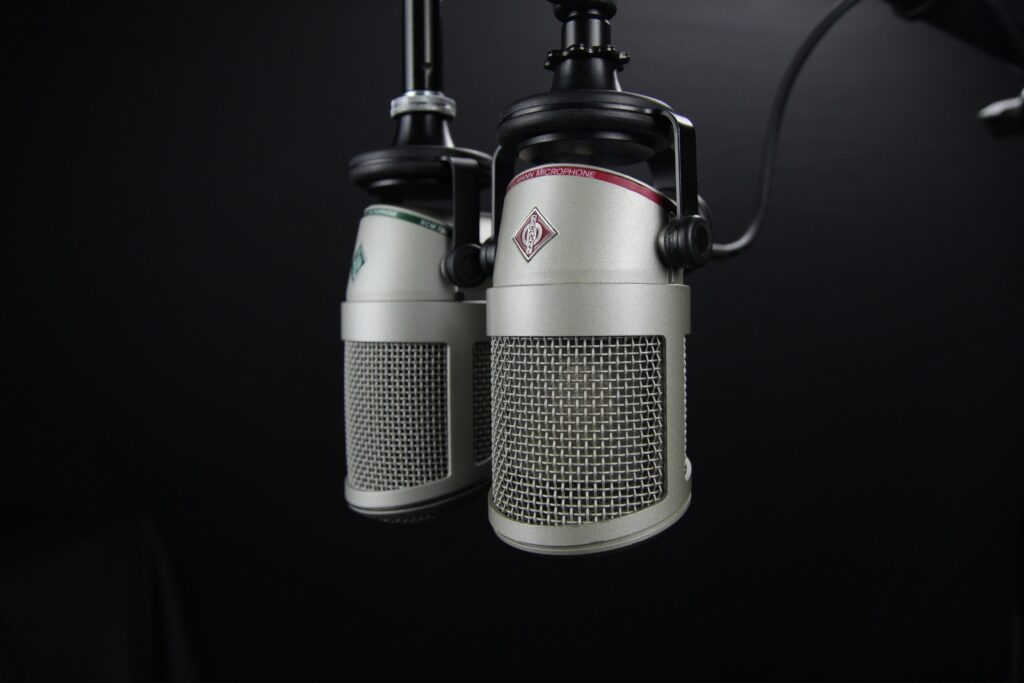 How to Start a Podcast in Nigeria
Here are steps on how to start a podcast in Nigeria.
1. Choose a Podcast Name
Before starting your podcast, you need to decide on your podcast name. Think of this as the name of a YouTube channel. The name you choose for your podcast has a lot to do with branding. It has to be simple and easy to remember. It is best if your podcast name is just one word, but if it is more than a word, it should not be more than three words. These three words must be simple and not complicated so that your audience can remember them easily. To make this easy, you can develop three names and get your knowledgeable friends to choose the best name for you. After choosing a name, the next step will be to choose a profitable podcast niche.
2. Choose a Profitable Niche
When it comes to picking a podcast's topic, or niche, it's important to choose something you're passionate about. But don't just pick any old thing – make sure there's an audience for what you want to talk about.
There are a few ways to determine whether or not people will actually want to listen to your podcast. First, check out other popular podcasts in your genre and see if there's room for another show.
You can also search social media and Google to see if people are talking about the topic you want to cover. If there's enough interest out there, then you can move on to the next step.
Remember that when you start a podcast, you're not just creating content—you're creating community. And that's what people crave: connection. Just like in this blog post, your show can be a source of support and friendship for people who might not otherwise have access to those things. Plus, by monetizing your show, you can make money while you sleep!
Whether you like it or not, the podcast niche you choose will determine whether your podcast will be successful or not. When you choose an interesting topic or niche and many people or traffic listen to it, you can monetize your podcasts fast.
There are different podcasting niches that are profitable. These niches or topics range from business, investing, relationships, tech, and more. You can base your podcast on any of these topics if you are knowledgeable about them. You can also experiment to know which is best for you before focusing on one.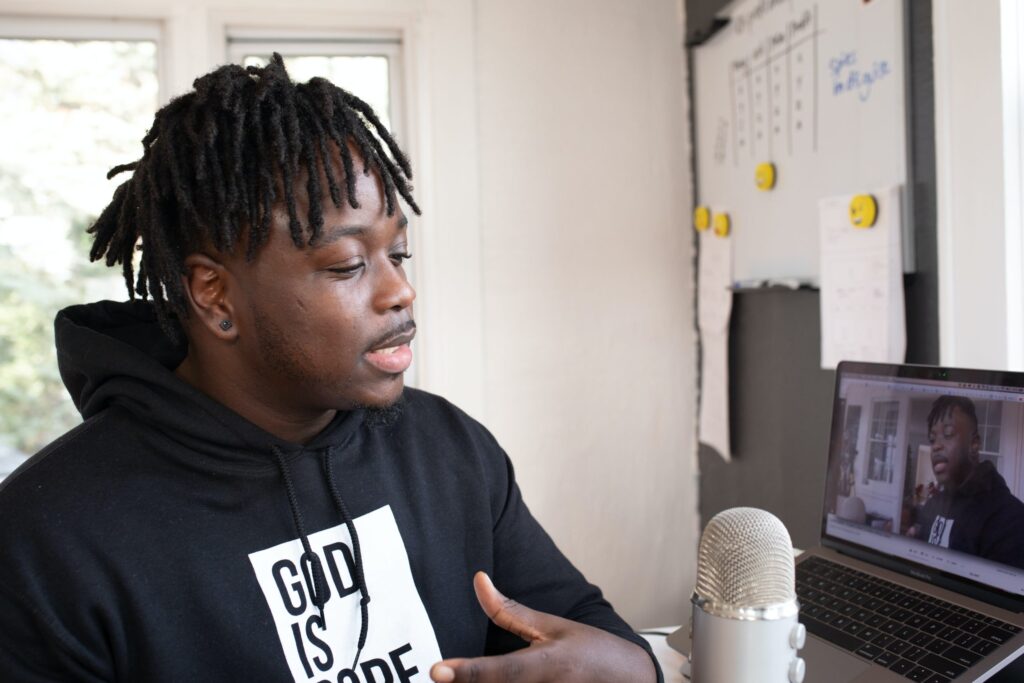 3. Start Recording Episodes
After experimenting and ensuring you understand the podcast app, you can now start recording your podcast. To start recording your podcasts, you need to draft out your first ten topics. While thinking of these topics, make sure these topics are related. If they are not, break the episodes into parts to make your listeners always come back to listen to all your episodes. As time goes by and your listenership is increasing, you can start featuring people of influence on your podcast.
4. Start advertising/promoting your podcast
The first step is to create great content. Once you have that, you need to get the word out there and market your show. You can do this by promoting your podcast on social media, on your website, through email marketing and by getting marketing agencies like Hustle Africa to help you at a very affordable rate.
You can also reach out to influencers in your niche and see if they'll promote your show although that can be very expensive. Finally, make sure you're using keywords so that people can easily find your podcast when they're searching for something specific.
Be sure to include these keywords in your show notes or description as well. And remember: if you do not know how to get good keywords for your podcast or if you really want to take things up a notch, try an ad campaign or sponsored posts and get a marketing agency, like Hustle Africa, to help you promote it because we have expertise in this area and more. It will be worth it!
Conclusion
Podcasting is just like blogging. It is a lucrative business, but it takes time before you can start making an income from it. It demands consistency and dedication. This will make you famous locally and internationally.
If you are passionate about podcasting, you can start your own podcast in Nigeria, especially now that only a small percentage of Nigerians are into it. Apart from this, there are many other benefits of having a podcast. Be among the first Nigerians to start a podcast today and remember to hurry now to our podcast studio at Royal Bed Estate, Allen Avenue, Ikeja, Lagos State, Nigeria for a studio space at an affordable rate.
Also Read:https://hustleafrica.com/2020/08/09/how-to-start-a-business-in-nigeria/