Business owners will tell you that owning a business gives you the opportunity to meet different types of people. Knowing this will help you create an impeccable customer service experience. Even better, understanding buyer personality types gives you valuable insight on how to sell to each personality. Plus, you know the type of customers you shouldn't even touch with a ten foot pole, haha.
Why? Your customer's interest is your reason for starting a business after all. If you can not figure out the different personalities of these people, how then do you solve their problems?
We'll be sharing with you the top 5 buyer personality types you need to identify in your business and of course how to sell to them. Grab a bowl of popcorn, then sit back and relax. Here they are:
Decisive Buyers
Collaborators
Social Buyers
Skeptics
Analysts
Our Top 5 Buyer Personality Types And How To Sell To Them
1. The Decisive Buyer Personality
Ever had a customer who you initially thought was bossy but at the end your sale went through? If this is familiar to you, congratulations! You have just passed the directives test!
The directives are those customers that are results-driven. They always want to win. When they come to patronize you, it seems like you're being ordered around. Be cool, it's their nature.
With this buyer personality type, you want to put in more effort than normal. Because these people can seem bossy and impatient. These customers can be very demanding and want things done their way all the time.
How To Sell To Them
Be decisive in your marketing strategy.
Show that you're willing to take risks to satisfy them.
Relax, but don't ever be caught off guard.
They like conflicts, always be ready with your resolution tactics.
2. The Collaborators Are Another Buyer Personality Type
If you are lucky to get contacted by this buyer personality type, then you can be sure of a 'happily ever after.' This set is the exact opposite of the directives. Because, the collaborators would rather take their time to solve people's problems wherever they find themselves. And they have very sweet personalities. Very deliberate, tactful, friendly, accommodating, and adaptable.
How To Sell To Them
Always draw up a detailed agreement that benefits all parties involved. It means a lot to them.
Take time to explain in detail the terms of your agreement and everything else they need to know.
Allow them feel free to make contributions and express their opinions.
Understand that the whole buyer journey might be a lot slower because of all the time it's taking to explain things in detail. But we trust you to make it worth it.
3. The Social Buyer Personality Type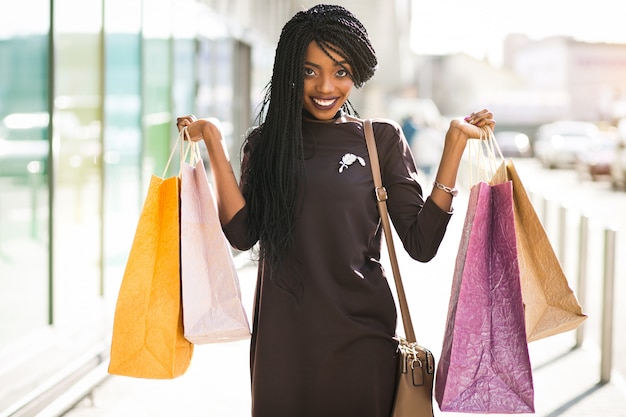 This buyer personality type loves to interact. Think of the social butterfly. These are the customers who will ask you to meet them at a party, or have you come out for drinks to discuss. To get the best out of them, engage them socially.
They are also very active people, who believe in teamwork and always want to solve problems. And their most attractive feature is their ability to build relationships. They have goals, and are good conversation starters. You can never get bored talking to this buyer personality type.
How To Sell To Them
Save the technical details. You'll bore these ones to sleep.
Listen to their ideas, and share in their excitement. Because they like to talk about things that interest them.
Think fun conversations, make marketing a social event and you will win them over.
This type of customers would rather talk about their last vacation on the beach than listen to you talk about official business.
Always fix social settings for your meetings. You want to keep them excited all the time.
4. The Skeptical Customer Personality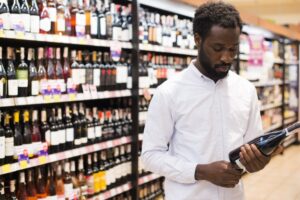 While they're not exactly the opposite of the social buyers, the skeptical personae are also called the self-examiners. They are critical thinkers, observant and quite reserved. They won't trust you easily, but once you prove yourself to be reliable, you'll have them eating out of your palm.
Just be ready to spend more time and effort on winning them over. These ones take pride in their realism as much as they hold on to their rigid conclusions.
How To Sell To Them
Be a professional and come correct. They often prefer email to phone calls because they want things spelled out in black and white.
Skeptics take privacy very seriously. Again, be a professional.
Be patient. They might not respond to you immediately, but that's only because they're considering your offer.
Don't personalize the relationship, or be too friendly.
Be ready to explain and explain again.
5. The Analysts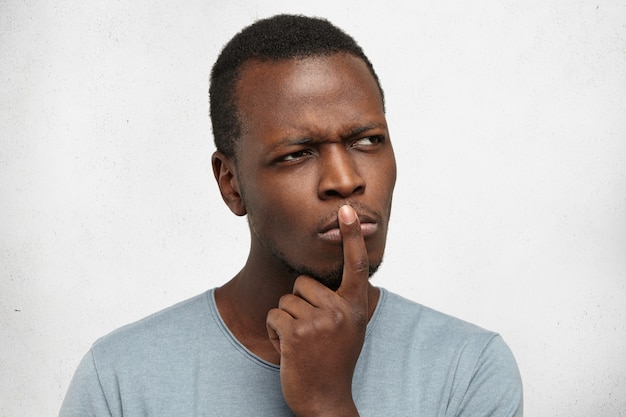 The analysts are the data lords. To win them over, you will have to provide them with every detail of the business. Don't get it twisted. Analysts do get ideas and still try out new things. But they just happen to take a lot of time doing it. Also, they are the very cautious ones. Always obedient to rules. They also follow procedures and keep to standards. In a nutshell, we can say that the analysts are problem solvers. Why? They examine from all angles of things before taking an action.
How To Sell To Them
Make sure you come with every bit of data to back up your discussion. Your accuracy is important to this buyer personality type.
Don't wait too long to take action. They often spend too much time analyzing. Help spur them to action without giving the impression that you're criticizing them.
Now that you know these buyer personality types, do well to observe your next set of buyers. You'd know how best to sell to them and your business will improve!
Also Read: See How To Know Your Ideal Audience On Social Media