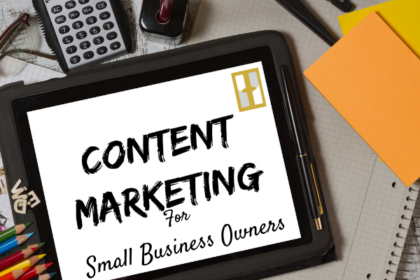 Content marketing history is as old as when the internet started. What comes to your mind when you think of content marketing? Instagram, Facebook or a blog, for instance?  In other to properly understand content marketing, we need to know what it entails. In this beginners guide to content marketing, you will learn why and how to apply content marketing to your business.
Seeing how content marketing is quite broad, this beginners guide to content marketing will narrow it down to the essentials for you.
The table of contents below will make it easier for you to go through and understand the article.
Table of Contents
What is Content?
Content Formats
What is Marketing?
What Is Content Marketing?
Advantages of content marketing over traditional marketing
Content Strategies
Content Marketing Strategies
Types of Content Marketing Formats
Content Promotion Techniques
How to Create a Content Marketing Strategy
Content Marketing Tactics and Tools
Content Promotion Tools
How to Measure Content Marketing ROI
Top Content Marketing Mistakes to Avoid
What is Content?
Content is information on any subject, made available for people to access and get understanding and value concerning the subject. Simply put, content is any meaningful detail, data or information you put out concerning your business for the public.
Let's look at the various ways or formats we can present content to or customers.
Content Format
You can create content in different forms, to effectively pass your message to your clients. These styles or formats include:
Audio, which can be a podcast (either recorded or live).
Videos, which can be webinars, "How to" videos, inspirational, etc.
Written format, which can be in the form of articles, newsletter, emails or ebooks.
Graphics (infographics/images).
Now, how do we present these various content formats to our clients and the public?
What is Marketing?
According to the American Marketing Association(AMA), marketing is the activity, set of institutions, and processes for creating, communicating, delivering, and exchanging offerings that have value for customers, clients, partners, and society at large. Simply put, marketing helps to get your goods, services or information in front of your potential customers.
So, what exactly is content marketing?
What is Content Marketing?
In its simplest form, content marketing would mean marketing content. But to expand our understanding and clear any error, we will need to define it further.
The Content Marketing Institute (CMI) says content marketing is "a strategic marketing approach focused on creating and distributing valuable, relevant, and consistent content to attract and retain a clearly-defined audience — and, ultimately, to drive profitable customer action.
Simply put, content marketing is regularly creating valuable and apt content for your customer as a way of building a good relationship with them and ultimately marketing your services and products. The beauty of content marketing is that it allows your audience to come to you, as against you chasing them.
According to CMI, 91% of B2B marketers and 86% of B2C marketers consider content marketing as a core strategy for increased business engagements. So, how do you go about understanding content marketing? Let's move further into this beginners guide to content marketing and find out more.
Advantages of Content Marketing Over Traditional Marketing
Content marketing provides the value you want to give to your audience, while traditional marketing just shows the valuable product. For example, a traditional advert for a BMW car, will show the audience a valuable car. Whereas, a blog post or Instagram video of the car, will show the audience various features that some owners may not know about. Thus increasing knowledge, brand affinity and loyalty.
Content marketing is highly specific in its targeting audience than traditional marketing. Targeting in traditional marketing might be reduced to specific time belts for audio and visuals. But for content marketing, the feel, style and marketing are specific to get across to the specific demography of your target audience.
Unlike traditional marketing, content marketing  creates content that are easily and willingly shared. This is done across social media and other platforms, bringing about a multiplying effect.
Content marketing gives your SEO a boost and helps you get indexed by google. This leads to your content ranking on google, increasing traffic and when conversion happens, sales.
The cost for attracting customer with content marketing is a whole lot cheaper compared to traditional marketing. Once they obtain value, your content makes them want to reciprocate and buy your services or products. This feeling and loyalty, is always tied to the value they get from your content, hence the need to produce great content.
Content Strategy
Now that you know what content marketing is, how do you create the needed content? You need a content strategy that will help create valuable and engaging content. Your content shouldn't appear random or unplanned, there should be a seamless connection with all your content.
A content strategy refers to the planning, development, and management of content—written or in other media. In other words, it deals with the type of content to create, how to create it, who to distribute it to and how to distribute it. It is all-encompassing and involves how ALL your content for your various channels are created and managed.
Your content strategy should enhance users experience, so your content should direct people towards the right experiences with your brand.
Let's look into the process for creating a content strategy.
Why? Why do you want to create your content? What solution would your content be solving? What added information or knowledge will it give your customers about your product or services?
Who? Is/are your audience(s)? Will be reading your content? Should your content be for? Should your content be made for a specific or multi-targeted audience?
How? How will your content be conveyed? What format will it take? What format will best suit your targeted audience?
Where?
What?
Content Marketing Strategy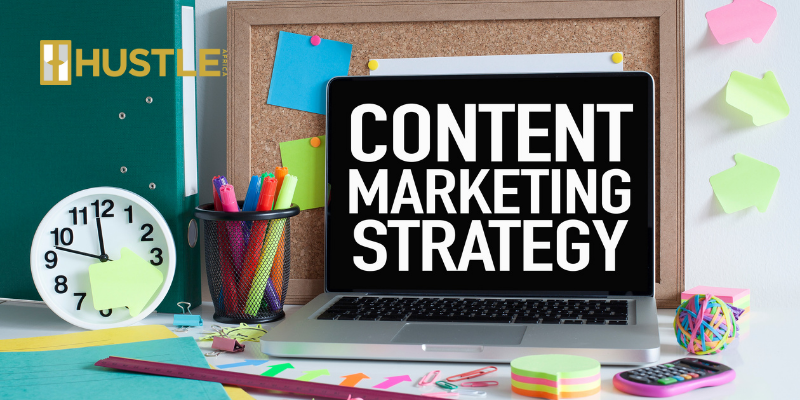 Creating your content is one step, but you need a content marketing strategy to get them to the right people. This is a sub-discipline or division of your content strategy. Your content strategy is all involving, and includes every aspect from planning, creating, curating and marketing your content. But, your content marketing strategy is mainly concerned with how you market these contents.
The process for developing your content marketing strategy will largely depend on the type of content marketing format you choose.
Content Marketing Format
In marketing your content, you must tailor your information in a format that is easily digested by your target audience. It's not enough to put them in normal content format, you have to create them into a marketable format. And this will get and retain your audience attention, which is the ultimate goal.
Various types of Content Marketing formats include:
Surveys/Polls
Charts or graphs
How-to articles
Frequently Asked Questions
Apps/Tool/Book reviews
Press release
Meme/Cartoons
Question and Answer sessions/Interviews
Quotable quotes
Top 5 list/Top 10 list, etc.
Templates
Email Newsletters
The list is by no means exhausted. The idea is to break contents into formats that your audience can easily take in and appreciate. Thus your audience determines the type of content market format you choose to engage.
A Beginner's Content Promotion Techniques.
So far, this beginners guide for content marketing has helped you understand content marketing and great content. To get your content out there and aid your marketing strategy, here are some techniques you should know.
Email Marketing
One of the advantages of the internet is the ability to reach a large number of people remotely. Having their email address is a bonus advantage, as you can directly send them your content and information. Of course, you need to integrate techniques such as personalizing your emails without being intrusive. Other techniques include a great subject line and send time, to get a great engagement rate. Also, optimize for mobile and optimize your Call To Action (CTA). You should also add great pictures, they help in grabbing attention.
Social Media Marketing
There are various social media platforms where you can network and build credibility within the community. Different social media platforms have their various audience, advantages and disadvantages. The key is understanding what works for your audience and amplifying that. Knowing the right network to meet your audience is also important. You can hook up with them on LinkedIn, Pinterest, Instagram, Facebook, YouTube, TikTok, Snapchat, etc. Choose the network that will best work for you and your audience. Then amplify your content through personalized content, spicing up your content and pages, using brand advocates and other social media techniques.
Link Building
One of the ways of promoting your content is through building links. This involves acquiring hyperlinks from another website for your website/content. This helps search engines to crawl your site, rank it and point people towards it. You can ask for and give reviews, with links to content you have written in the review. Also, you can ask people to quote and link your content in their content guide. Again, guest writing on someone else's blog might be worth it, especially if the offer comes with links.
Beginners Guide To Content Marketing: How to Develop a Winning Content Marketing Strategy
There is no one-size-fits-all way to develop a content marketing strategy. You may ask yourself then, is it really necessary to have a content marketing strategy? The answer is yes. Not having one will not make your content marketing fail, but having one will make the success rate higher. Having a content marketing strategy helps make your marketing precise. It makes your team more focused, as they understand your audience and the formats needed to get and keep them. The difference between having a content marketing strategy and not having one is like comparing a car and a bicycle. They both get you to your destination, but one gets there faster and with more comfort.
The following points are important in your creation of a content marketing strategy, as they help provide guidance and clarity
What is the business case?
In other words, look for a content problem you may have. There has to be a reason why you think the content should be created. Do you have a void between your audience and you that needs filling? Is there another content filling the need this content should and performing well?
You need to know your target audience very well. Understand how they use social media and relate to email marketing. Get to know their demography – age, region, religion, average income, marital status, etc. How do they relate to different formats of contents? Which are their favourites in descending order? How do they relate to other internet users? All these may look irrelevant, but they may use be the difference between average content and a compelling one.
In knowing and studying your audience, never assume. Rather, collect and analyze data and let the data decide.
Now that you know your audience, you surely want to plan how to reach them with your content. Remember, this content must be valuable to them and be presented in a manner that appeals to them.
Setting out your plan involves creating your content marketing mission statement. This states who your audience is, how you intend to get to them (format, style etc.) and the value they get. You will also set your goals for your content marketing, which you should have arrived at after carrying out point 1. In setting them though, make sure they are SMART goals – Specific, Measurable, Achievable, Realistic and Time-Bound. Your goals could be as simple as improving brand awareness or brand loyalty, to more involving goals such s revenue boost or attracting strategic partners.
Another part of your plan that needs to be determined at this point is your Key Performance Indicator or KPI. Your KPI is there to help you determine when you achieve your goals.
Sell yourself via your content.
Now that you know your audience, ask yourself, what part of me would they be attracted to? Answer the question, and infuse the relatable part of your brand story into the content for your audience.
For example, part of your brand story as a business may be to work remotely or engage young employees. Fusing such into your content in design, feel, style (including your company's mission statement), will attract them to you. Let people know how you differ from the competition by wearing your difference as your USP and not hiding it. Sell yourself. Didn't we already say this was a loaded beginners' guide to content marketing?
Choose your communication channels.
Are you creating a write-up? Is it a picture, info-graphic, poll, etc.? Where would be the best place to place your content for your target audience to access it easily? Would that be your blog? Maybe they would access it better on social media? If so, which of the social media channels is best for your business? Instagram (if you have a lot of visuals to give), Facebook, Twitter or LinkedIn? Maybe, you might get a better result with email marketing?
If you have properly done your research on your audience, you would know the top three channels to easily communicate your content to them.
After creating the content, you need to push it out there to your audience and then observe. You should collect the data and analyze. Once you know what works and what doesn't, you can make the needed adjustment and scale the business upward.
A Beginner's Guide To Content Marketing Tactics and Tools
These are various marketing tactics and tools you can employ in getting across your content to your target audience.
Tactics
Gated Content: These are content that requires you to put out a snippet that gets people attracted for the full content. This tactic can be used to increase your subscribers base and the push content directly to your audience.
Content Repurposing: Some times, content you have written may need an update or become outdated. Instead of deleting you can rewrite the content, taking the present reality into consideration and produce something better.
Guest Blogging: One of the ways to get your links on relevant websites that have your target audience is to guest blog. This involve you writing on topics that relevant and placing links to other articles you wrote in it. You can also pace our website in your writer's bio, to drive traffic to you.
Tools
These are tools that help you professionally craft out the content you want to market to your audience. They can be divided into writing tools, graphics tools and video tools.
Writing tools include tools such as Grammarly, Google Doc, Evernote, and Microsoft Word. Graphics tools include popular tools such as Canva, Photoshop and CorelDraw. While the video tools also include Canva and Invideo.
Beginners Guide To Content Marketing: Content Promotion Tools
Now that you have created awesome content, it's time to push them into the views of your audience. There are various content promotion tools and the one you use depends on the channel you are using.
Social Media Scheduling Tools
These allow you to schedule a content message at various time so as free up your time. Most of them usually provide you with data on how your audience interacted with your content. This is important, as it tells you which content was well received and which to scale up or drop. Popular scheduling tools include Buffer, Hootsuite, Tweekdeck, Sprout Social, and CoSchedule.
Email Tools
These are tools that allow you send content in email form to your clients. Most of them allow you to fit hyperlink in your email, so your clients can go to your content page from your email. Most also allow you to schedule your email, so it can be delivered at the best time for high engagement. They also have insight tools to show how your email performed, the open rates, click rates and more.
Content Seeding
Content seeding is a plan where you "plant" your content across various platforms, to reach your target audience and attract leads. You can place a brief write up with the link to the article that explain it in depth. The more trusted the platform you choose to seed your content on, the more views and trust your content gets. Content seeding can also lead to link building and back links for your content. This will increase its possibility of ranking on Google SERP. Some popular content seeding platforms are Wikipedia, Medium. Quora and Mix.com.
Paid Adverts
Aside from organically growing your traffic, you can use paid adverts to get some of your desired results. Paid campaign from Facebook ads, Google Ads, Tweet Ads, when well targeted can get you the desired result in traffic. This in turn can help create conversion from audience to paying clients. Again, these paid ads always have insights to show you how your campaign performed.
How to Measure Content Marketing ROI
As a business person, you have to constantly balance your spend in creating and promoting your contents with what comes in from the contents. One of the factors in considering your return and investment is your content marketing ROI.
Your content marketing ROI (Return on Investment) is your returns minus your investment, divided by your investment all expressed in percentage.
So, let's say for example, you spent NGN20,000.00 on creating your content and NGN30,000.00 to promote it, your investment then is NGN50,000.00. Let's assume that investment yields a return of NGN200,000.00, then your content marketing ROI would be;
250000 – 50000        x       100       =   200000     x  100   =  4 x 100 = 400%
50000                                                        50000
This shows you that you get  back as a return 4x what you spend on your content from your content.
Other metrics to measure if your content is fulfilling its intent include;
Does your content generate leads and then converted to sales?
Is your content setting you up as as an authority in your industry?
Is it successful on social media?
Does it convey the right message about your business to clients?
Top Content Marketing Mistakes to Avoid
Now that you have seen how to create your content, content strategy and promotion, let's look at some top mistakes you should avoid.
Trying To Be And Do Everything
You can't appeal to everyone. Your content can't be appreciated by everyone and in truth, shouldn't be for everyone. This is the reason you need to decide who your audience is. Specialize, be specific and niche oriented. It's actually better to get out content that is extremely relevant to your niche of about 1,000, than to create general content for a 20,000 niche that isn't so relevant to them.
Research on your content, what to write about, keywords that are most relevant to your audience. The various forms to express your content in and how to promote them. Research on your audience, their likes, channel of communication and engagement. Researching and learning your target audience needs, will help you avoid getting off the wrong foot.
Having one of more of your post go viral is awesome, but content marketing is a marathon not a sprint. Your content should be on fundamental topics that will remain relevant to your audience, so as to stay a marketing tool for you over time. Being viral can be a flash in the pan, but staying on fundamental topics that goes viral will give you the best results.
Improper SEO and Link Building
Google is still the most relevant search engine and to appear on Google SERP, you need proper SEO (Search Engine Optimization). Your content has to be optimized for search engines, so they can rank your content and show them to your target audience. from your keyword density, title, H1 – H5 headings, readability and so much more. You much make it easy for Google and other search engines crawlers or bots to be able to read and index your content. This is also true for your link building, take every opportunity to create links for your content with others that hold authority with your target audience.
Not Using Multiple Formats
Use varied formats to get to your audience more efficiently. Various people have different formats that appeal to them. Some like videos, others infographics. Still, some prefer pictures or analytics. Once you have researched your audience, use the various formats to get and keep their attention.
Market, market, market!!! Push your content everywhere your audience is likely to be found. Social media, email marketing and seeding of your content on the platforms that they visit.
Great! So now that you are better informed on what content is and how to market it, it's time to use it to your advantage. Start creating great content, that will remain relevant over time and develop an awesome strategy to get it across to your target audience. Keep trying and analyzing your result, tweak it where necessary till you get what works for your business. Once you have that result that works, scale it up and keep churning out awesome content.
Here's a toast to all the great content you are about to create!
Also read: 25 Awesome Ways To Create The Most Engaging Video Content