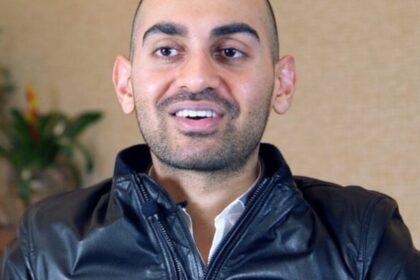 I was once searching for best content marketing experts to follow on Instagram for knowledge. Twitter doesnt allow for long text posts so I struck it out of my mind. Facebook was just too rowdy for me.
There were so many self acclaimed content marketing experts. These people were only interested in selling courses and eating my hard earned money.
From so many trial and errors, I finally found the real experts on Instagram. Over a period of time, i noticed that they dished out content that will guarantee growth in the long run if you abide faithfully.
They are not just educational Instagram accounts. They are also the best inspirational and interesting accounts to follow on anything content marketing.
Content marketing experts to follow on Instagram teach cool business tricks. Business tricks that get you to be seen and heard on social media. And the best part is that they are absolutely free.
Lets dive in!
We've Answered The Question: Best Content Marketing Experts To follow on Instagram for Knowledge
1. Neil Patel
Neil Patel is not only an author but an entrepreneur, marketer, and blogger. He is also the co-founder of Crazy Egg, Hello Bar, and KISSmetrics. Also, Neil is a Search Engine Optimization (SEO) expert with wonderful Digital Marketing skills. He is also the founder of an agency, Neil Patel Digital. This way, he helps bloggers grow through the videos he puts up on his YouTube channel and his famous blog, Neil Patel.
Neil Patel Digital is definitely one of the best content marketing expert you should follow on Instagram. Going through his Instagram page, one can see that there are lots of active users and engagements. And his creative and quality contents are also one factor that draws people to his page.
2. Digital Marketing Institute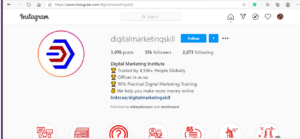 This business page is popularly called DMI. DMI makes it to the list of the best content marketing experts to follow on Instagram for knowledge. As a digital marketing page, it centers on making digital marketing a fun thing to learn and be part of. It also creates an avenue for growth for its followers. DMI also has an online course for interested applicants. You should be a part of this process if you are a digital marketing lover.
3. Hubspot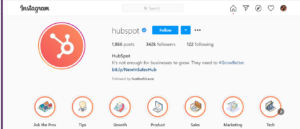 Brian Halligan and Dharmesh Shah founded Hubspot in 2006. It is a famous American developer and marketer of software products for inbound marketing, sales, and customer service. With thousands of customers around the world, it is indeed one of the leading platforms to follow for content marketing knowledge. Hubspot's Instagram page is a great platform for sales, customer service, and CRM software. It can also be said to be a business helper. Their Instagram posts will inspire you.
Follow These Experts Too
When it comes to content marketing, you better be following these guys.
4. Julia McCoy
Julia is the owner of the brand, The Content Hacker, where she leads and teaches marketers. She's also a serial entrepreneur, content marketing strategist, and a renowned content marketing advocate. Julia McCoy mentors and leads writing operations at her agency, Express Writers. She is also a successful entrepreneur and bestselling author. Her official Instagram page is full of in-depth knowledge, quality, and creativity. She's on Instagram as fementrepreneur. You can check out her posts.
5. Mark Schaefer
He is a successful author and entrepreneur. Mark Schaefer is a content expert you should add to the list when the question "who should I follow on Instagram" pops up. Mark is known for his intelligent writing career. He has inspired a great number of marketing enthusiasts. His book, "Marketing Rebellion: The Most Human Company Wins" is one handy book for prospective marketing individuals. If you're one of such people but you're yet to get a copy, you don't know what you're missing!
6. Ann Handley
Ann Handley is another content expert to follow on Instagram. She's a digital marketing pioneer and writer. Also a speaker, she inspires marketers to do wonders with marketing. And these wonders bring about real-world results. Ann is also a Wall Street Journal best-selling author. She's a partner at MarketingProfs. Her experience is such that you'd want to share from.
7. Jay Baer Is Also A Content Marketing Expert To Follow on Instagram
The world's most retweeted person by digital marketers, Jay is spectacular for giving contents cooler meaning. As a business owner or prospect, Jay is your all-time answer to content marketing expert you should follow for knowledge on Instagram. Jay Baer is the founder of the digital marketing consulting agency, Convince & Convert. He is also a digital media entrepreneur and a lot more. His posts expose one to the goodness of content marketing and how to grow using customer service.
8. Mike Allton 
He's on Instagram as bloggingbrute. Mark is a content marketing practitioner and brand evangelist at Agropulse. He's also an award-winning social media blogger and author. His posts center on social media hacks and tools. Mark Allton blogs about the latest social media trends, techniques, and growth tricks. You can learn more from his page.
9. Jane Manchun Wong
Thinking of best content marketing expert to follow on Instagram for knowledge, think Jane Wong! She  possesses all it takes to take you to the next level in your content marketing journey . She focuses on creating social media news and making discoveries on features. Also, she is a tech blogger. Jane Manchun Wong is on Instagram as wongmjane.
10. HustleAfrica.com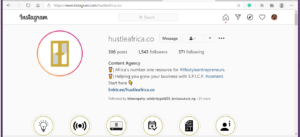 This is a fast-growing content agency to take note of when looking for the right Instagram accounts to follow. Hustleafrica.com is known for its accurate delivery of explicit content. This website is targeted at helping business owners grow their businesses with S.P.I.C.Y. content. They are your number one resource for lifestyle entrepreneurship.
Their contents are not only customer-friendly but also come with quality and inspiration. This combination pushes lifestyle business owners to greater heights. You can also follow them closely to enjoy the value at its peak!
In conclusion, the pages you choose to follow as a business owner would also determine your business growth. So, next time you are faced with the question, "Best Content Marketing Experts To follow on Instagram for Knowledge," don't hesitate to refer to this blog.
Also Read: How To Create The Perfect Instagram Bio For Your Business