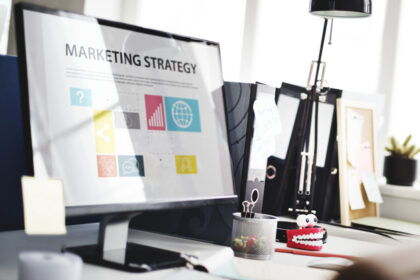 If you're looking to create a successful content marketing campaign, it's important to know what makes one tick. Good marketing is essential for any business, regardless of size or industry. Good marketing can help you create a strong brand identity, reach new customers, and increase revenue.
There is a big difference between good marketing and strategic marketing. Good marketing is something that most businesses do, but it is not enough to be successful. Strategic marketing is what sets apart the successful businesses from the ones that fail.
A strategic marketing plan will help you focus your efforts and achieve your goals.
So, what are the key features that set apart the campaigns that achieve real results?
In this blog post, we'll outline five of the most important ones. Keep these in mind as you develop your own strategy, and you're sure to see better results!
The first and arguably most important feature of a successful content marketing campaign is a clear, well-defined goal. What do you want to achieve with your content? Are you looking to drive sales, increase brand awareness, or something else entirely? Once you know what your goal is, you can develop the rest of your strategy around it.
Another important aspect of a successful content marketing campaign is a deep understanding of your target audience. Who are you trying to reach with your content? What kind of language do they respond to? What topics are they interested in? If you can answer these questions, you'll be able to create content that resonates with your audience and drives results.
In addition to having a clear goal and understanding your audience, it's also important to make sure your content is high-quality. This means more than just ensuring that it's error-free and grammatically correct; it also means making sure the information you're providing is valuable and relevant. Your audience won't waste their time reading subpar content, so don't waste your time creating it.
Will you be relying on social media, email marketing, paid advertising, or something else? Make sure you have a plan for getting in front of your target audience.
Finally, it's important to measure the results of your content marketing campaign so that you can adjust and improve your strategy over time. Look at things like web traffic, conversion rates, social media engagement, and any other metric that's relevant to your goal. By regularly evaluating your performance, you can make sure you're always moving in the right direction.
By keeping these five key features in mind, you can develop a content marketing campaign that's sure to drive real results.
Also Read: Win Your Customers Over With These Powerful Marketing Phrases