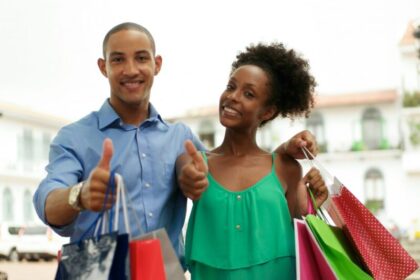 Most businesses wield influence and patronage just because of the marketing phrases they use. There are online pages or physical shops you visit and you feel like a shareholder after visiting once or twice. When people come to your online page or shop, what's the "ambience" like?
I know of a laptop seller on Instagram that goes by the name "Ogabassey never disappoints". All his WhatsApp message laptop reviews always ends in that slogan. Every time he makes a post, he ends it with that slogan. Many people have subconsciously noted that he doesn't disappoint. That's branding. It gives the business a personal touch and wins customers.
There are various marketing phrases you can use in your business that would make you unique in the eyes of your customers. Without further ado, let me show introduce marketing phrases that will enable you attract and retain customers in no distant time.
Marketing Phrases To Attract Customers And Make You Unique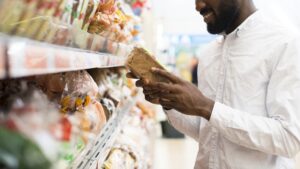 Here, we're talking about marketing phrases that help customers become aware of your service. Not only will they enhance your presence, but also increase your engagements. Also, they'll enhance sales at the end. You may wonder what informs customers' decisions to buy. There's a number of factors to consider. But look no further. These marketing phrases will attract customers, hold their interests and make them come back. 
Some lifestyle business owners often think that only low-cost price informs a customer's decision. But some believe that low-cost price and simple shopping processes are enough factors to consider. While this might be true, it might not be totally so. And this is why you need to find out your own unique selling points.
Common Marketing Phrases to Attract Customers
No doubt, certain marketing phrases can attract customers. And there are quite a lot of them. Their use does not even need the presence of the seller.  But business owners fail to look in this direction. At times, we do this because they are supposedly common! They also cost us nothing. And not just that, they are at our fingertips. Hence why some business owners overlook their usefulness.
If you're guilty of this, then let's look at them together to help you have a more solid customer base.
Saying Thank You Is A Marketing Phrase To Attract Customers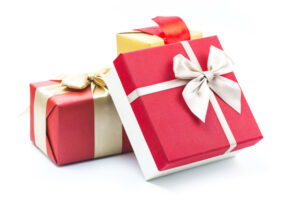 In the general sense, 'thank you' is one of the most polite phrases you'd come across. It is a common marketing phrase that shows your gratitude. And it can attract customers. After a sale, show the customer you're grateful through a mail, an SMS or even a call. This may even come in form of gifts and awards to longstanding customers. When you do any of this, you're telling them you value them and there's no you without them.
Also, what this does is to endear you to your customers. Because you've just told them they are important to your growth. And that's a great feeling. No one wants to stay where they are not needed. It's good to always remember that you have competitors. Saying 'thank you' is, therefore, a good way to retain your customers.
If you look at it from the competitive angle, you'll agree that what retains customers most times is the relationship. This is why your customer service should be sound. Use 'thank you' as one of the catchy lines to attract customers and you'll see the difference.
Before you know it, they have become a part of your customer base. And even if they don't buy from you, appreciate them for the enquiries made. It's a way of telling them you'll love to see them again.
Guaranteed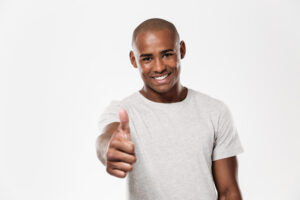 The reason for the use of this phrase is to enable you back up your sales offer. And why you'll need to do so is because many have replaced quality for quantity. Also, it reassures customers that they'll get value for their money. Customers need that assurance from you. They want to hear it over and over again.
The price of a product may not really matter at times. A satisfied customer is one who got a product and it offered what it promised to do. So, when you tell them your product is guaranteed, you just told them to be rest assured that you're reliable. No one wants their hard earned money to go to waste. So, when using catchy marketing words, let your customers know what they're buying is guaranteed.
Ideal Choice
Customers look out for affirmations. They want to know if you just want to sell. Or you actually think your product is ideal for them. But oftentimes, business owners just want to make sales. So, you have to be an honest person to tell a customer your product is an ideal choice. You can't offer what you don't have! Assure your customers this it's not just an option but ideal to meet their needs.
This phrase will arouse their curiosity. And they'll want to see and know more about your product. The phrase itself is promising! It can be used by those in the hospitality industry. A couple lodging in a hotel room would love to hear that they are in for a moment to remember. Or at the ticket stand at a cinema when you've come to watch one or two movies.
Celebrate Life
Both businesses and products have a life. So do your customers. Let your customers know that your product is ideal for them and their lifestyle. And you can actually celebrate them via the use of this marketing phrase. This will make them feel like the kings they are. Saying it is not enough. But you need to act it.
Special Offer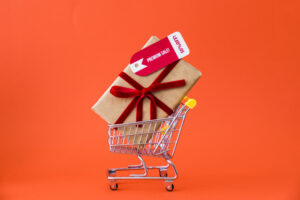 There are different kinds of special offers a business owner could put up. And an average customer will actually want an icing on their cake, literally. When a customer sees a product with a special offer message, their interest is aroused already. You could attach an additional product to the sale of another bigger one. That is, when they buy the one on sales, they get an extra product. So, when you think of advertising words that sell, this is one.
More Marketing Phrases To Attract Customers
Get The Most Out of Life
If you are into sporting or sports equipment, then this phrase should be one of your favourites. It brings to life what seems lost in your customer. Also, it offers hope. And it creates a desire for more happiness in life.
'Feel the Quality' Is A Marketing Phrase To Attract Customers
When you're sure of what you carry, you can easily boast of it. This is no mere bragging. It is a way of making customers rest assured of what you can offer and deliver. But, this phrase will work if you truly offer quality services. So, if you sell physical products, you may want to adopt this phrase too.
Worth the Difference
Every business has competitions. Business owners should know this fact. So, you are offering what others claim to offer too. But what makes you stand out is the difference in what you offer. And at times, there are differences in price. Also, it may be in quality or even quantity.
When you ensure you have a combo of good quality and cool cost price, you have nothing to worry about. You can use this to your advantage. This phrase implies that customers might pay more, but for a greater value.
You're Worth It
This is a marketing phrase that tells customers how valuable they are. This targets their self-esteem. And by telling them this, you're boosting their ego. Everyone loves to feel good about themselves.
Let's look at a case where a customer feels a product is too costly. But you tell them "you're worth it!" How do you think such a person will feel? Good of course! This phrase can help increase sales if said rightly.
Our Reputation Goes With It
Tell me another way to assure someone than to put your integrity on the line. This is a smart way of gaining customers' trust without many words. This means the product is worth your entire business. And not just this but your integrity too. So, the confidence you have in your product makes you vouch for it.
Scientifically Proven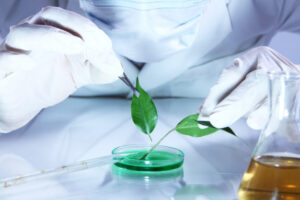 This is one of the powerful marketing words you can think of. People believe and respect scientists for their vast knowledge. And this is why you'll attract customers when they know the product they're buying has a scientific backing. That is a good way of telling them they are safe. That'll also make your product believable.
Other Marketing Factors That Could Also Attract Customers
Identity
People buy products to fit their persons. And this is why they are interested in the identity of the product and the producer. So, know your customers. Also, note who they want to be. These will help you meet their needs. But this is not all. There are other factors as well.
Value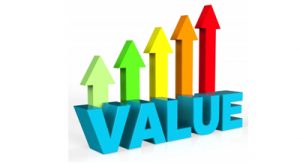 Value is highly important in any business venture. Be it sales of products or rendering of services. While some consumer groups may value delivery, some find value in the quality of products. As a lifestyle business owner, you should know that what matters to one may not apply to all. So, don't just sell your product, solve their problems.
On the other hand, some customers love it when you're interested in after-sales feedback. They'll remember you more for it. Also, value for some may mean your general good customer service. Such want to know that you care about them and not just about your brand alone.
Price
Everyone wants good quality at a low-cost price. But at times, low-cost price means poor quality to some people. Either way, a product with good quality and reasonable cost price is the way to go. So, it's your duty to try and balance quality with affordability.
Most consumers will readily buy your products when they know it's good and cheap. Although, some will still patronize your business even if costly since they know you for good quality.
Also Read: 5 Ways To Add Value When You're Following Up On A Prospective customer