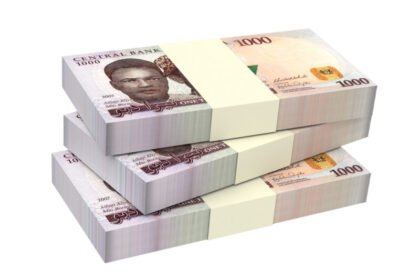 Often, great ideas remain mere wishes when we don't act on them. While it's great to have business ideas, the problem arises when it's time to execute them. But there are many reasons for this. Some are just afraid of starting while some have no startup capital. But what those in the latter group don't know is that there's a way out. What they usually dread is starting on loans. Good news! You're just about to learn how to raise money for a business without a loan in a bit.
According to author Nolan Bushnell, "the critical ingredient is getting off your butt and doing something. It's as simple as that. A lot of people have ideas, but few decide to do something about them now. Not tomorrow. Not next week. But today. The true entrepreneur is a doer, not a dreamer." So, you shouldn't allow a lack of funds to delay you. And this is why we put this together for you.
There's usually much fuss on the result of a project. While this is good, the question is how about starting up? What of how to start a business without a loan? And these are questions that demand answers. The beginning is as important as the end. Conceiving a business idea is a thing but raising the needed money to run it is another task.
Raising Money For A Business With A Loan Is Not An Easy Feat
The criteria for obtaining a loan in this part of the world from banks are discouraging. The norm is for you to have evidence of registration with the Corporate Affairs Commission (CAC). Apart from that, you'll need collateral to obtain the loan. These are criteria that most startups do not have the financial aid to provide. Although, there are non-bank money lenders too. These do not request for collateral.  But the snag is that their interest rates can be off the roof.
How then do small business owners fund their business ideas? And for the ideas not to go to waste, there must be a way out. These are people who are not waiting on the government for everything. They are honest people trying to hustle nobly. So, how best can they raise money for a business without a loan?
Raising Money For A Business Without A Loan
There are many ways to fund a business. And these ways vary from one factor to another. It could be the function of the business size, level of determination or even access to funds. While borrowing money to start a business may be cool, the repayment terms may not be so ideal for a new business. This is why we're looking at how to raise money for a business without a loan.
Start Small
Start With Zero Capital
Convert Resources At Your Disposal To Money
Through Partnership
Seek Help From Family & Friends
Let Your Job Fund Your Business
Start Small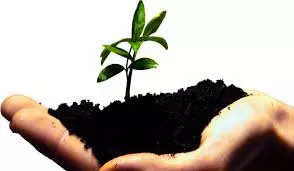 Rome was not built in a day. And it's better to climb your way up the ladder than jump and fall. One common mistake most startups make is not starting small. Where you are is just good enough to start. Patience is a virtue everyone needs to imbibe but more is needed by business owners.
Businesses don't grow in a day. And there's also a process to follow. Those with huge capital shouldn't expect their business to rank among the most successful businesses in Nigeria in a jiffy. Let alone one with little or no capital. It doesn't happen overnight. The "Get Rich Quick" mentality is just a mirage.
So, to raise money for a business without a loan, start small. And in the words of Aliko Dangote, "to build a successful business, you must start small and dream big." This means you should start with the little cash you have. Whatever personal savings you have, run with it. Take one step at a time. It also entails making use of all resources at your disposal to birth your dreams. This might seem hard but let your ultimate goal of being a business owner drive you. As you grow, you expand the business.
Start With Zero Capital
How about starting a business that doesn't require a capital? These days, there are ways of starting a business without money. As you trade day in day out, you get better at it. And not only this, you start saving up from the profits you make therein.
Some startups are a bedrock for the larger picture. The kind of business you run without money may not be your dream business. But have it in mind that it's just for a while. It's for you to gather enough capital to fund your main business idea. And who knows maybe you could just grow beyond your expectations in the interim business venture.
Convert Resources At Your Disposal To Money
In most cases, the money we need to start a business will be used to buy equipment. And since the money isn't available yet, you can seek help from those that have these resources to aid your production. The idea is yours but you'll be using their machinery to operate. This will make perfect sense if they're people you can trust. Also, they should be people who have your interest at heart. As you grow, you get your machines.
Also, you can use resources within your power to raise money for a business instead of obtaining loans. For instance, if you want to go into ride-sharing business and you have a personal car, start with it.
You Can Raise Money For Your Business Through Partnership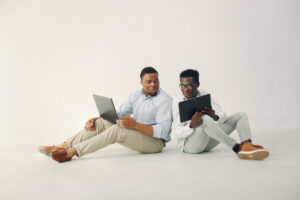 Another way to fund a business is to look for a like-minded person to partner with. This should be someone that embraces your dream. Not someone who just have some loose cash to spare. Since such a person embraces the idea and is a partner, passion will be evident in running the business.
So, if you bring your 40% capital to the table and the other brings 60%, you're good to go. And the ratio could be vice versa. Although the capital will determine the profit and loss sharing formula too. When you do this, you can start a business without a loan.
Seek Help From Your Family And Friends
Some are privileged enough to have supportive friends and family members. If you belong here, then lucky you. This set of people care about you and your progress means the world to them. Then, how to raise money to start a business might no more be a concern. So, talk to those friends and relatives who are always ready to listen to business ideas. One can leverage their interests but must not abuse the chance.
When you raise money for your business from friends, there's no fear of collateral and interests. And since these are out of the way, you can start your business with peace of mind. So, there's no need to approach a bank for loans. Although, borrowing money to start a business might surface later. But this will depend on the size of your business. Also, it depends on the pace at which you want to grow. For some, slow and steady does it.
Your Job Can Fund Your Business

How does this sound? Unpleasant? No. This is the practice of many business owners. Your salary job might be an end to a means. If you still have a job that earns you a monthly income, you may want to hold on. That is, don't quit that job yet. Since you need money to start a business without a loan, this might be a way out.
There are even cases of people who took up salary jobs so as to majorly fund their business. Yes, it's a smart move. And the advantages are worth it. You'll not only fund your business but be debt-free! Also, there'll be a steady flow of income to expand your business as the case may be.
And for the records, it's only a way out of many. This option will help you resolve how to raise money to start a business. Also, it will help you find your feet in the business. You may later quit the job if you so desire.
Also Read: A 10-Way Guide To Help You Start A Business In Nigeria