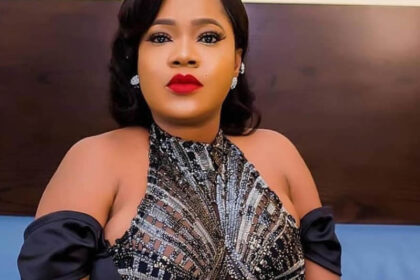 "Oh my wow! That's Toyin Aimakhu. Can I take a picture with you?" You can bet this is a very familiar situation with Nigerian actors. They are like the golden fish. This is part of their reality as an actor. And yes, they do enjoy the fame.
Everyone enjoys fame no matter how small. And there's no doubt that Nigerian actors are no exception. We know them for the dramatic roles they play in order to inform and educate people. And based on their experience and roles, some earn much more than the others. Despite this, some of these Nigerian actors still have side hustles.
Nigerian Actors Are Talented
The Nigerian entertainment industry is full of talents. It comprises actors and actresses who are skilled in the art of putting on another's personality. So they can swap between diverse personalities. And the aim is to either pass a message or correct an ill in society.
Here, actor refers to a person who plays a character. Hence it applies to both male and female. There are Nigerian actors who run other side gigs apart from their jobs.  But this is not to bring them down or spite them. It is only to commend their hard work and applaud their resilience to succeed. In fact, it's still part of their talents that brought about these side hustles.
List of 5 Nigerian Actors Who Have Side Hustles
Toyin Abraham
Mercy Aigbe
Lilian Esoro
Odunlade Adekola
Liz Anjorin
Toyin Abraham
Toyin Abraham is a Nigerian actress and filmmaker. She's also a producer and entrepreneur. Toyin began her acting career in 2003. She starred in the movie Dugbe Dugbe nbo produced by Bukky Wright. Since then, she has continued to feature in best of Nollywood movies . And she's also into movie production.
Toyin officially launched her herbal medicine business in October 2019. The business is called Toyin Herbal, a subsidiary of Toyin Abraham Company. She started it to serve as remedy to childlessness. As a result, she launched the Female Fertility Booster (FFB), a product that aids conception. Also, she is the CEO of BodytalkbyToyin.
Outside the herbal business, Toyin is one of Nigeria's biggest social influencers. Keninfo.com.ng estimated her net worth at $500,000. She is one of the richest and most influential actresses in Nigeria.
Mercy Aigbe 
Mercy Aigbe was born in Edo State of Nigeria. Asides acting, Mercy is a businesswoman with diverse sources of income. She has a fashion store called Mag Diva Boutique which she launched in November 2014. Mercy also has a skincare line called Flawless by Mercy. And an asoebi store called Asoebi Mercy.
Her ability to combine these three business enterprises is commendable. And apart from these businesses, she stars in many Nollywood movies.
Lilian Esoro
Apart from being an actress, Lilian Esoro is a proud owner of a spa and boutique. The name of the business is Lioca, a state-of-the-art spa and boutique in Lekki. Before Lioca opened, it was alleged that Lilian was seen on the site helping out with tiles laying. This further shows her thirst for success.
Some of the services rendered include manicure and pedicure. Jelly pedicure and feet wax are also avaialble. She also sells Abayas, makeup brushes, and her own brand's makeup kits. These are of course a handful. And one might ask, are these side or main hustles?
Lilian Esoro is another renowned Nigerian actor. She's one of the richest as well. Her estimated net worth is $450,000. This is a pointer that the side business is worth it.
Odunlade Adekola Is One Of The Nigerian Actors
Odunlade is one of the Nigerian actors who run side businesses. He is a singer and producer. The tall actor is also a filmmaker, and director. In spite of  his versatility in the industry, he still runs a side business. His net worth is valued at $1.9 million. This makes him the richest Yoruba entertainer.
Odunlade Adekola runs a multi-million-naira hotel in Abeokuta. Do you wonder how he did that? Reports say he built the hotel from his endorsement deals. Odunlade is a Globacom Ambassador. He's also said to run a unisex salon. Wow!
Liz Anjorin
Liz Aishat Anjorin is another popular Nigerian actor. She also owns side businesses. The pretty mother of one features in many movies. Liz owns a shop where she sells clothes and clothing materials. The boutique is said to be worth several millions of naira.
She travels abroad to source for fabrics. It appears she is also in the jewelry business. Also, she owns a fully equipped tailoring workshop.