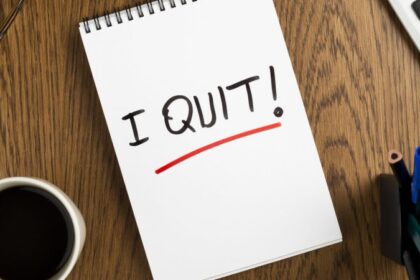 There's a joy that comes with pursuing one's passion. The efforts put in could even be 101%. And passion here could be as your own boss or as an employee. Either way, your passion is the driving force. But as an employee, you might lose interest in your job over time. When this occurs, then it might just be the time to quit your job.
What Are The Signs You Should Quit Your Job Immediately?
Truth be said, working for another might be tiring. Since you don't call the shot, being asked to do a task might seem stressful. And there'll be times you'd want to work at your own pace. Besides, waking up in the early hours of the morning to beat traffic can be frustrating. But, you still have to make ends meet. This same job affords you a means of living.
As an adult, you're in the driver's seat of your life. And this means you are in charge. You have control and can dictate what happens. No one else knows what's best for you. Not even your loved ones. Just you! If you make a choice to please others in career choices, you may blame those people in the long run.
So, you are now faced with that ultimate decision making. Yes, it's time to look inwards. Do you quit or stay? But hold on for a sec. Why exactly do you want to quit your job? Your reasons must be worth it. When you examine your reasons and hey, they are worth it, then you might just quit. But what are the reasons one should consider to quit a job?
Top Signals That You Need To Quit Your Good Job
As someone who has worked for a company for a while, there's a measure of loyalty already. This might make you hesitate in quitting. And as someone who is passionate about their job, you'll want to think twice before you quit abruptly. Because you know you'd be pulling the plug on your current position.
Often, it's your sense of loyalty to your co-workers and employer. This seems like a noble action, right? But if your work impacts on your quality of life, it's no favour staying back.. Your employer and co-workers might be sad to see you leave, but in the end, do what's best for you.
Also note that not all reasons to quit your job are bad. But either way, it's good you quit the proper way. You may even try to fix the problems at work. But if it's not working, pls quit. Send in your notice ahead. This will help them train someone else to fill the space.
So, when you notice that the following begin to occur, it's time to consider quitting your job.
Work Becomes Dreadful
We all often have a case of dreadful Mondays. But if mere thinking of your job fills you with dread, it might be a sign to quit your job. Stop telling yourself you're having a bad week if what you really have is a job that's a bad fit.
The point here is that your happiness is key. Going to work should bring a smile to your face. It should be such that'll bring fulfilment. If thinking of your job makes you gloomy, then you should quit.
No Room For Advancement
It's easy to find joy in a job, get stuck and still be comfortable. But any job you do should make you a better person. As you work for the company, you get value too. You learn new skills or those you have already get better.
But if you're not getting value and no form of progress, you can also quit. And one good way to assess this is by comparing your then and now at the company, If there's no meaningful and deserving progress, leave.
Health Issues Can Make You Quit Your Job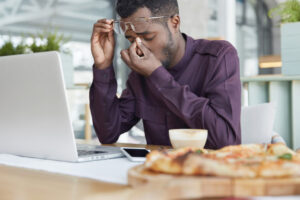 All jobs come with risks. And some risks are health related. No salary can be a substitute for your good health. So, when your job causes health issues like depression, insomnia and frequent headaches, be ready to quit.
Bad Management
If you work in a place where the employer talks down at employees always, then it might get toxic. Also, if your employer doesn't communicate well or you can't approach them, it's not ideal. Or a case where the employer doesn't care about employee welfare. These are just some indicators of bad leadership. The list is long. Any of these is enough to make you quit your job.
More Reasons To Quit Your Job
Company Ethics
If for any reason the company changes its work ethics and don't tally with yours, then it's time to rethink. You may notice that standards have reduced. Or when your company engages in unhealthy rivalry with competitors. Any company decision that negates your principles could make you quit.
Family Demands
Not all reasons to leave a job is bad. There are some good reasons that could mean it's time to leave. For instance, a female employee gets married and the hubby works in another state or even country. As a new and young family, they may choose to be together. Cool, right? She'll still have to quit her job in this case.
Another good reason is when your family increases in number but your present job can no longer sustain you. No matter how good your employer is, your family comes first. You have to quit for another better opportunity.
Insolvency Of Company
Some may say this is selfish but hey, no! Every man thinks of himself first. No matter the situation, your progress and happiness become your priority. After all, your employer would do the same if the tables were turned. So, when you notice that your workplace is going under with no solution in view, you can quit. This is the time salaries are delayed or even owed.
Underutilized Skills
Have you come across people that can't just be idle? They always seem to want more responsibilities. And they love challenging roles. Such bring out the best in them. If such people find themselves where their skills are not being used fully, they won't feel fulfilled. Their present workplace may be just a filler for them. So, they can't help but quit such a job for another where they put their skills to full use.
Disconnection From Colleagues
Trust me, you can't work alone just as you can't live alone. Friends, relatives, neighbours and colleagues have impact on you. So, a good working relationship with your colleagues matter. Once this has a dent, there might be a problem.
Employees' tasks are connected. There's no way you won't relate with others. Either as work demands or on a personal level. When you notice a resentment from your colleagues, first watch it. Then try and sort it out. If there's no change, you may consider leaving such place. This is because it will affect your psyche and productivity.
Flair For Business
Some are working for others in order to save up capital for their own business. That is, they became an employee so they could employ others later. And once they meet this goal, you'll agree it's time to quit. This will allow them pursue their own dreams too.
In essence, the decision to work for someone or not is yours. So, when you notice some of these signs and you can't fix them, then it's time to quit your job.
Also Read: How Leaving A Job Can Save Your Life