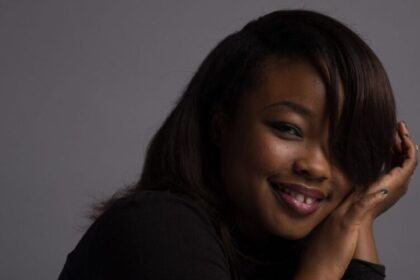 Show me that man that doesn't eat and I'll show you an unhealthy man! Food is such a necessity we can't do without for too long. And this is partly why the food blogging niche is as important as all others. And if you take a good look at what food bloggers in Nigeria do, you'll agree they deserve some kudos.
Food Bloggers In Nigeria: 2 Great Skills Rolled Into One
As this is the era of blogging, people fix themselves where they fit in. The Nigerian economy does not permit waiting on the government for jobs. So, you need to find where you belong. Many talents lie fallow. Their talents could bring money to the table but they remain unused.
No doubt, Nigerians are talented. Many can paint, some can sing well while others can dance. As we have those with great writing skills, so do we have people with good culinary skills. These last two skills make food bloggers stand out. They are great cooks and writers most times. So, the discovery of these skills will go a long way in finding your feet early in life.
Cooking is an art which some find to be fun. They take delight in carefully listing the ingredients. As they prepare the dishes and serve others, they take pride in their delicacies. And they're always ready to show it off to the world. Those who are towing this line as a profession are called food bloggers.
Who Is A Food Blogger In Nigeria?
A food blogger is anyone who shares their experiences with food or cooking in an online blog. That blog can be a website or a microblog like an Instagram page. A food blogger doesn't need to be a food critic. They are generally the regular consumers who give their honest opinion about food or give awesome recipes. But what makes them different is their love for cooking.
These food bloggers in Nigeria cook often and post about their cooking stories. Alongside are super appetizing pictures. It could also be a blog that talks about original recipes or just about anything that one is cooking. And there is often a story that goes with the blog post. But more recently, food bloggers in Nigeria take their business on Instagram wholly. This is because Instagram is the new market place.
Let's have a look at these Top 10 Food Bloggers in Nigeria. This is however in no specific order. Then we'll understand more about their passion and skills.
List Of Top 10 Food Bloggers In Nigeria
Dunni of Dooney's Kitchen
Her name is Dunni Obata.
Dunni likes to refer to herself as the "poster child of Nigerian food". Apart from being a great cook, she is also an IT project manager. She's someone that pays much attention to details while cooking. And this earned her a spot on the top 10 food bloggers in Nigeria. Her blog, Dooney's Kitchen is about redefining and promoting Nigerian food. And she aims to give Nigerian food the identity that it deserves.
Dooney's Kitchen started as a blog to document recipes. It has now become the premier Nigerian food site. Everything you need to know about Nigerian food, either as a newbie or a seasoned pro, you will find here.
Atim Ukoh of Afrolems
Afrolems is one of the top food bloggers in Nigeria for several reasons. One of them is their knack for educating the world on Nigerian food. And they've been doing this since 2009.
Atim Ukoh, popularly known as "Afrolems" is an African food blogger with a specialization in Nigerian Food. She aims to educate her followers on kitchen tips, cooking know-hows, and interesting recipes. They make use of modified recipes from other cultures.
 Adaobi Of Dobby's Signature
Adaobi Okonkwo is popularly referred to as Dobby. She is the owner of Nigerian Culinary and Lifestyle blog Dobby's Signature. Adaobi is a Nigerian cook and writer. Also, she's a blogger and culinary enthusiast. She has a great interest in local cuisines around the world. And she's also the author of the award-winning cookery book 'Eat the Week'. Also, she is a contributor to popular magazines like Vogue.
9ja Foodie Is One Of The Top Food Bloggers In Nigeria
Ronke Edoho is the founder of 9ja Foodie. She's a Chartered Professional Accountant during the day. Also, she's a Certified Nutrition and Clinical Weight Loss specialist. And also the author of the Lose It Nigerian (LIN) books and plans.
Ronke Edoho improves wellbeing through better nutrition. She does this through easy recipes. Her goal is to own a farm and develop African food-centred Agric products. She uses recipes rooted in tradition. These recipes often have a touch of modern taste. With the new recipes she creates, the aim is that they serve a purpose beyond appeal.
Sisi Yemmie
Yemisi Sophie Olusanya is also known as Sisi Yemmie. She is one of the most popular YouTubers in Nigeria. Her videos cut across food, lifestyle, relationships and parenting. Sisi Yemmie is a content creator and blogger. And she's also a social media strategist, online influencer and editor.
Her husband encouraged her to go into blogging. The name of her blog came from what people called her. Her blog is the one-stop type. She writes about recipes and restaurant reviews. Also, relationships and motherhood are not left out.
Sisi Yemmie uses a touch of comedy to tell her stories. This further draws traffic to her blog  She believes that passion is key in blogging. Her passion for food and cooking got her an endorsement with Maggi.
My Active Kitchen
Ajoke is a Nigerian food blogger. And she's also a spice maker. She's the founder of my active kitchen. Her passion for home cooking is real. Ajoke loves to cook in what she calls her lively little kitchen. She likes to share her food knowledge with the world at large.
Ajoke makes warm, hearty and quick meals. She cooks African foods with style. But she focuses on Nigerian food. She recreates menus from cookbooks around the world and likes baking too.
Eat Drink Lagos Is A Well Known Food Blog In Nigeria
This was founded by Nosa Oyegun and Folayemi Agusto in 2014. They set up the blog as a guide to spots in Lagos where people can eat. These two bloggers use a touch of comedy to tell their stories. And this draws people to them.
They also started a festival called Eat Drink Festival. The aim is to enable chefs, restaurant and street food vendors to sell their edibles to various consumers. One specific feature of their blog is Eat Drink Bot, This engages visitors and directs them to where they can get the food they desire.
Kiki Foodies
She is a content creator and food videographer. Kiki is also a recipe developer and food consultant. She happily shares fine home-cooked meal tips and recipes.
Cooking for her is fun. And her family's love for food makes her try new recipes often. Kiki is always happy to know she's helping others create amazing meals. It encourages her to put out more recipes. And she employs a simple cooking style.
Nuella's Kitchen
Nuellas kitchen posts finger-licking meals always. They are mainly into catering services. Be it weddings, birthdays, seminars, pastries, etc. They have mouth-watering nicely made Nigerian soups and dishes. They are your one-stop blog for any kind of Nigerian meal.
Ifys Kitchen
This is another food blogger in Nigeria. Her name is Ify Mogekwu. She's all about shedding more light on the art of cooking. Ify lays bare how to make the simplest to the most complicated Nigerian dishes. She also includes sandwiches and desserts. Pastries, soups and stews are also not left out. You can see her as your best friend in the kitchen.