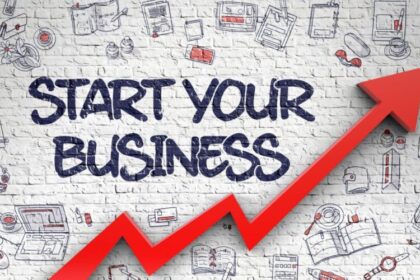 What comes to mind when you want to start a business in Nigeria? Is it the fear of little beginnings? Or that of what business to invest in? Some are faced with the challenge of how to fund their businesses. Whatever the fears are, there is always a way out. And you can subdue these fears when you follow the right steps.
Starting a business in Nigeria can be a challenging task. Without requisite knowledge, one might miss out. And this is because many things matter in the market place. Businesses keep springing up. They are regarded as a viable means of earning a living. So, almost everyone wants to do business. But the real work is how do you start a business in Nigeria?
So, simply put, to start a business requires proper planning. Even the type of business you wish to run doesn't matter. Some stages are key to all kinds. But for this article, we shall look at 10 key steps to take before you start a business.
How To Start A Business
Develop A Viable Business Idea
A business idea as a concept that can be used for financial gain. It's often centred on a product or service that can be offered for money. Without an idea, no business can ever exist. A business idea is that unique solution to a problem an entrepreneur wants to solve.
So, look around. What is that problem your society is facing? Or what service can you render that will put smiles on people's faces? Then, this business idea will turn into a business opportunity. But this will only happen if you make business plans that will turn it to reality.
Conduct Market Research Before You Start A Business
What market research does is to help you know if you could make a business of your idea. It's a way to gather facts about the business you plan to start. And these facts include knowing those in the same business already. Also, it'll include knowing your potential customer. Then you can use that information to find a competitive advantage for your business.
Have A Business Plan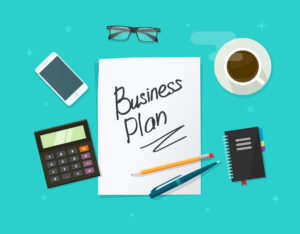 A  business plan is a written document showing the nature of the business. It states how to structure, run, and grow your new business. Also, it discusses finances. And this contains a projected profit and loss statement.
A business plan also helps a business to plan its future. And helps it to avoid bumps on the way. The time you spend making your business plan is good for foundation laying. Besides, this plan will show potential investors that you know what you're doing.
Fund Your Business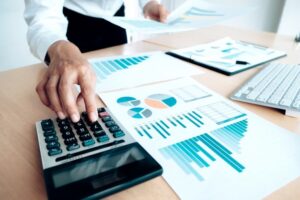 Your business plan will help you figure out how much money you'll need to start your business. If you don't have that amount at hand, you'll need to either raise or borrow the capital. The good news is that there are many ways to find the capital you need. Investors could also help you fund it.
Determine Your Location
Where you'll run your business depends on its nature. And it also depends on what you desire. But, you need to think about what will best suit your business. The internet space is the trending marketplace. While some run their businesses online, some do both online and physical stores. But owning a blog makes it better. The choice you make will determine other requirements.
More Steps To Take To Start A Business
Choose Your Business Name
This stage seems easy but you have to choose well. It's one thing to just pick a random name. And it's another to choose a catchy and perfect name. You'll want one that reflects your brand and all you stand for. Also, it must be a name that is not registered already by another person. You'll know this at the registration stage.
Register Your Company
In Nigeria, the process is sort of easy. Entrepreneurs can set up their businesses in Nigeria fast enough. This will help you protect your business. As a law and to validate your authenticity, you'll have to register with the Corporate Affairs Commission (CAC). It's the body that regulates the formation and management of companies in Nigeria. The CAC is in charge of registration of companies in Nigeria. Below is the process involved:
Get a company name
Prepare the MOA
Fill the Pre-Registration Form
Pay the Stamp Duty and Filling Fee
Prepare the Scanned Copy of Your Documents
Submit the Original Documents
Tax Registration
This is a must for all companies that want to operate in Nigeria. Taxes must be paid to ensure the smooth running of the business. All firms registered and resident in Nigeria enjoy a tax-free period of 18 months. After this, they have to pay a percentage of company income tax (CIT) from their total profits.  The money is payable to the federal government every year. But non-residents only have to pay tax from annual profits made in Nigeria.
Market Your Business
Depending on the kind of business, it may involve the rent of a space or office for the business. But, for an online job, it requires creating a website. And it's a good way of selling your brand. This stage is where you display your goods and services. And because of that, you'd want to make it catchy and warm.
When designing a website, know that your content must be simple and clear. Make it a simple design that clearly states what you do, how you do it, and what you charge. Also, state why your business is the best solution to a client's problem. Note that the same effect you create with a website goes for an office space.
You'll need to push your market to the front. This can even take place early in the day. People need to know what you sell. As soon as you're sure of the business flying through, start telling others. You may also market your business in relevant journals. But the trendy means are social media.
Launch Your Business
Now, your business is ready to fly. And everyone can see your brand. You may or may not have a launch party. Use all social media to tell people that you're at their service. At this stage, you can officially start selling. Remember to brand yourself as you want people to see you.
Now you're also a proud lifestyle business owner. Follow the major stages as explained and you're good to go.
Also, Read 10 Clothing Businesses You Can Start On A Lean Budget