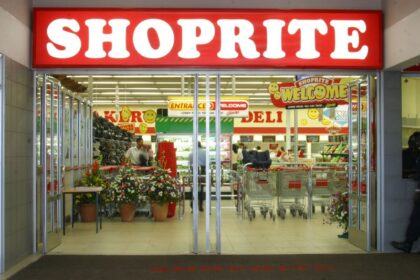 Shoprite Limited is about to sell off its Nigerian retail outlets after 15 years of great shopping experience by Nigerians. This was disclosed in the company's recent trading update. Interested in knowing why and the gist behind it?
Let's dive in!
Shoprite To Leave Nigeria: Why?
Shoprite has struggled in Nigeria in recent years. This is mainly due to a rise in competition and government policies. And such policies include border closures and local production of consumables. Reports say that in April,  Shoprite Nigeria lost 8.1% of sales in the H2 of 2019. This was as a result of the xenophobic attacks in September 2019.
Want to start a business in Nigeria? Read this first.
Meanwhile, Shoprite is not the only South African company that wants to leave Nigeria. The report also has it that another South African company, Mr Price, would be exiting Nigeria. Already, the company has closed 4 out of its 5 retail outlets in Nigeria. Sadly, Nigeria's 'harsh' business environment is the reason for these exits.
After 15 years in Nigeria, Shoprite stated that customer visits for the year reduced by 7.4%. And this is due to the pandemic lockdowns. It also noted that outside South Africa, sales only rose by 0.1%. And there's an overall decline in sales of 1.4% for the year.
If you're interested in owning a blog, you should start here.
This is what it means. Shoprite's exit shows again the problems South African companies face in Nigeria. Shoprite is a leading retail outlet in the country. And it is the major anchor tenant for shopping mall developers in Nigeria. With their exit, funding for the development of shopping malls in Nigeria could be affected. This is because anchor tenants are the major drivers of mall constructions.
But, the new owners could sustain this drive. They could continue to expand beyond its current coverage locations. Now, what's the future of Shoprite and its employees? This depends on the ability of its South African parent company to find buyers.
Culled: Nairametrics
Also read: 10 Businesses In Nigeria You Should Consider Investing In