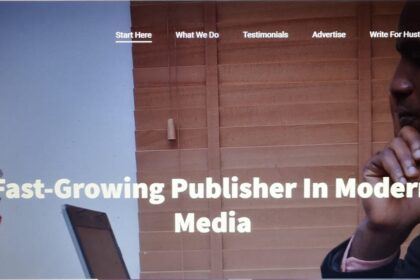 Imagine you're to rent an apartment and the roof is blown off. Or the house is full of dirt and so much in a disarray. But the house owner still tells you, "oh, you'll love it. Just have a look." I guess you'll be pissed off already, right? That's the exact way a lifestyle business without a website appears. And it's the same way with the homepage of a website that's not well designed.
The Homepage Of A Website
The homepage of any business website is very important to its success.  It is a storage of the vital links and data. Also, it's a strategic asset for marketing goals. The first place a visitor is welcomed on your website is the homepage. And of course, you'd want to impress them.
No doubt, the design is one of the core ways to make this visit warm. Then, some specific elements will make the page appealing and engaging. And this will help the visitor find their way around your website easily. A good and easy tour of your website will make the visitor come back.
You Can Beat Your Competition With The Homepage Of Your Website
This further shows that a good website has a great impact. So much that it can turn your lifestyle business around in a blink. When people need a product or service these days, Google is their friend. So, people turn to the internet to search. If they look for a service you render, your name pops up. And of course with a number of those in the same market.
With this fact in mind, you'd want to show up looking better than your competitors. This goes to say that you need to work well on your website generally. But specific attention should be on the homepage.
Below are 7 key features that must be present on the homepage of all websites.
Key Features On The Homepage Of A Website
The Website's Logo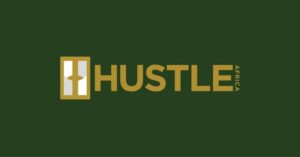 A good logo is a must for a website. It should be visible at the top of your website. The logo is the main part of your business branding. And this can help audiences easily identify and connect to your site. Whether your niche is fashion, sports, or food, you can find a perfect logo design.
Let your website logo be optimized to catch attention. This means the logo is a symbol that should say something about your website. So, it should be found on the homepage of a website.
Navigation
These are top menu links that control the website pages. They navigate to other sides of the websites. And they should be easy to use. Also, they serve as maps that ensure that all visitors to your website have an easy time.
In most cases, the navigation bar is part of the main website template. That is, it's displayed on most or all pages within the website. So, no matter the page you're viewing, you can use the navigation bar.
Branding Elements For Product Identity
The homepage of a website should be easy to recognize. Users should be able to identify it even among tons of others. A well-planned branding can be used to serve these goals. So, apart from the logo, corporate colour and photos can be used too. They play a great role in corporate websites. And it features a strong relationship with a particular brand or company. But for non-profit or personal websites, elements of identity help in usability.
Links To Social Networks
Support of social networks is a good way to engage the audience. Social networks are now used by many users regularly. So there'll always be the ones who are social media freak. They'll like to check your business out on all your handles. Using this trend can be another means of gaining the attention of your audience.
Social Proof
It's good to mention famous clients or partners. This helps you to establish your expertise. Also, the signs of social popularity can be a good reason to learn more and check out the website content. The social proof shows new visitors that you know what you're doing. And also assures them of your product or service.
Content
The language and tone of your site matters. Don't just describe what you do but tell how it relates to your audience. Also, make use of easy and simple-to-read content. You need to keep your target audience in mind. So, avoid industry jargons. When you always connect with your audience, then you maintain their interest.
Contact Details
Your homepage must include contact information. For businesses, you should also include a phone number and address. Also, your email address will be okay to add too. Although some homepages add all this information on the main navigation bar. This is to aid easy finding.
Also Read: How To Create The Perfect Instagram Bio For Your Business