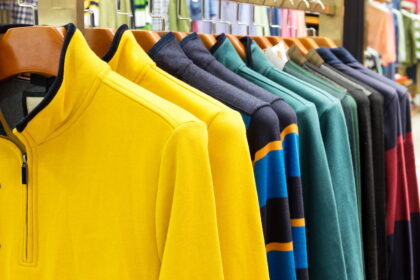 Many are faced with the problem of what to invest in. What if I told you that clothing businesses can be started on a lean budget? While some think mainly of the risk involved in businesses, others think of the profit margin.
But, can one say profit-making is the major motive of every business? Well, maybe yes. Although service delivery is key, profits are important.
As we have various kinds of business, so we have various degrees of profit. And the clothing business is one of them. So, the lifestyle business you invest in matters a lot. But, can you start clothing businesses on a lean budget? We shall look at this shortly.
Is The Clothing Business Profitable? The Facts
Nigeria is a market for basically all kinds of services. But one common factor with them all is still the desire to make money. However, the specific business to do becomes the issue. Many persons have failed to look towards the fashion industry. This is because we focus on some businesses that are assumed to be the most thriving types. So, for instance, we believe that if it's not about food, then it's not it. How true is this?
The Textile, Apparel, and Footwear sector remain the second largest contributor to Nigeria's manufacturing industry. Not only this, but Nigeria's fashion industry has also grown in size and style. And it has attracted global attention.
Also, Nigeria is a strategic textile location in the world going by its position as an ECOWAS sub-regional market. And this industry can engage about 3 million people. 26 out of 36 states can grow cotton for short and long term purposes.
Going by GDP data from the National Bureau of Statistics, the "textile, apparel, and footwear" sector has an average growth of 17% since 2010. This rise was due to an increase in demand and also partly by initiatives that haven't occurred before. Events such as Lagos Fashion Week have championed this movement through their annual runway shows.
Then, considering the lives of notable entrepreneurs in the industry, you'd agree that it's profitable. If they could make it over time, you will too. Meanwhile, you may want to check out people in the clothing business industry. The likes of Yomi Casual who sews is an international fashion designer.
We have established how profitable the clothing business is. Then, which segment of the business can one invest in, especially with a lean budget? See this list of 10 sub sectors below.
The Clothing Business is ProfitableHere Are 10 Ideas To Try
Costume Rental
Dry Cleaning Service
T-Shirt Printing
Uniform Making
Toy Making
Crochet Knitting
Alteration Service
Embroidery Unit
Fabric Store
Personal Shopper
Costume Rental
It's a profitable business that you can start on a small-scale basis. Costume rental business can be in different forms. And it'll be nice if you could combine some if not all. This will help you have a variety of costumes to let out when needed. There are costumes for Mascots, professionals and stage drama, among others.
You can start this business from home and can be run on a part-time basis also. Many organizations like schools, theatre groups and dance groups do need costume rental services for their stage performances.
Dry Cleaning Service
This may need much capital later. It depends on how you look at it. You can start dry cleaning service by meeting clients while you outsource the job. Also, you can establish your cleaning unit with proper planning and substantial capital investment later. Most workers especially the ones in the city are too busy to do their laundries. So, this is an avenue for you to cash in.
T-Shirt Printing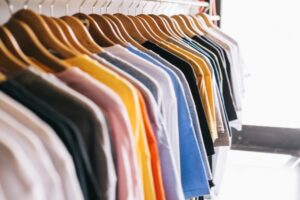 The T-shirt printing business is more popular now than it was. And you can start as a small-scale venture. A beautiful T-shirt design attracts customers. Also, there are many ways to print T-shirts and potential entrepreneurs must first find out about the market before deciding on a print method. And one good thing about it too is that you can outsource at the initial stage.
Uniform Making
This will always thrive for as long as some schools and companies make use of uniforms. Uniform making is a very good home business. Also, a proper network with the buyers will make the business fly. Although you need a sewing skill. Or you may employ someone to sew them.
Toy Making Is A Clothing Business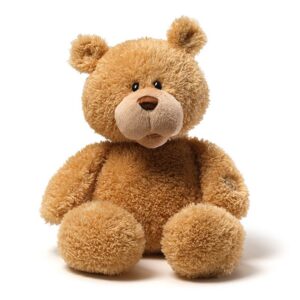 Toys will always be in demand. And there are different kinds of toys. But here, we're talking about the soft toys. These are the types made from fabrics. Children all over the world play with them. There's usually an increase for toys during festive periods. Research it. There's a market for it. And you'd be surprised at how much sales you make.
Is The Clothing Business Profitable? More Small Scale Ideas
Crochet Knitting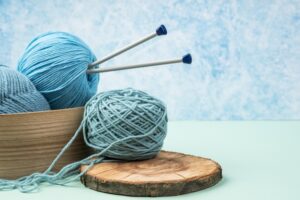 Crochet knitting business is even more ideal for those that knit as a hobby. They can easily make a living of it. But as a knitter, some level of creativity is needed. Through this, you can create beautiful and unique items. You should also think of sellable crochet items to create like purses, bags, caps, baby wears etc.
Alteration Service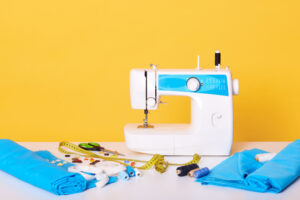 Alteration service isn't very common in Nigeria. This type of business also needs the basics of sewing. You're most likely going to make it fast in this business. This is because most tailors don't have the time to amend clothes. And we all need to alter our dresses here and there once in a while.
With a low startup capital, anyone can start from their home. You can also run it on a part-time basis. When you alter clothes for people, everyone is happy. Customers get their desired fit and you get paid.
Embroidery Unit
This is like most of the other segments of the clothing business. You can also start the embroidery business by outsourcing it. Or depending on the capital available, you can get a small machine to start with. Either way, to maximise profit, it's better you get trained on the business.
Simply put, embroidery is the art of adding beauty to clothes. This is done through a special sewing machine. And yes, people do this often especially on clothes like Kaftans.
Fabric Store
This is one of the most profitable segments of the clothing business. We use fabrics of different types to sew our dresses. And because of this, there is always a high demand for them. You can start small and expand it later. Or you partner with a big store owner. When you get customers that need fabrics, they buy from the supplier and you get your profit.
Personal Shopping
Some people serve as personal shoppers. In some cases, they can be the wardrobe manager. They know their client's tastes. Also, they go for the best deals and the latest fashion trends. So, if you love fashion and like to shop, then you may want to try this.
Also read: Learn Everything You Need To Know About Becoming A Fashion Blogger