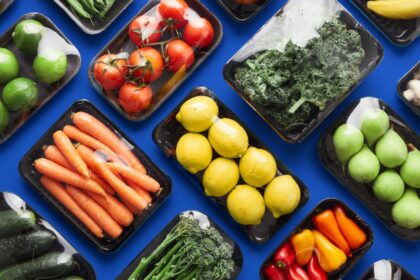 Foods are a necessity to man. Most people eat first for survival. But beyond that, foods aid learning and growth., And that's why everyone should be concerned about what to eat, when to eat and how to eat them. However, growth is one thing and creativity is another. Some believe that creativity is natural. While this may be true, some believe that there are foods that boost creativity.
Foods Boost Creativity
Everyone eats daily but not everyone eats properly. Rather than eat just to satisfy your hunger, you can as well eat to boost your mind. This sounds better, right? Yes. It's a relief to know that you can eat to fill your belly and at the same time boost your creativity.
There are various classes of food. And each class has roles to play in the growth of man. While some give energy, some protection and so on. Has anyone ever told you they wouldn't think well until they eat? This is what happened. Our creativity is determined by our state of physical and mental well-being. You'll notice that when hungry, you react differently. And at such times, your energy level is low. Not only that but morale too.
So, one can infer. We turn on our flow of creative ideas better when we are healthy, happy, well-rested and in a good condition. Meanwhile, we can be all of these if we eat well. And not just about eating well, but also eating the right foods our bodies need.
Then, workers in the creative industry especially, should not joke with this. Because their number one tool is their creativity. People like Web designers and developers, writers, and entrepreneurs use it daily in their work. Also, note that creative ideas come from the mind. So, it's good to look at foods that can help to develop the brain as well.
So, here are 10 healthy foods that can boost your creativity.
Top 10 Foods That Boost Creativity
Green Tea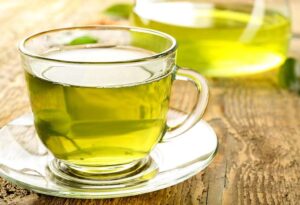 Tea doesn't contain as much caffeine as coffee. But the amount it has and how it is released are good enough to keep you alert. Green tea is a strong antioxidant that can help fight cancer.
It's also good to help you detox your body and keep you alert at the same time. However, you may have to drink quite a several cups daily to get the benefits.
Grain bread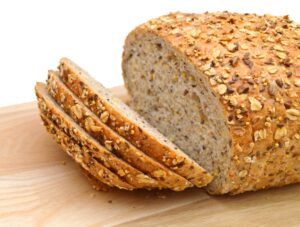 Carbohydrates are good to keep your brain running at optimal levels. Also. nutritionists recommend eating a variety of whole-grain foods because they provide a steady supply of fuel over a longer period. This, in turn, ensures sustained creativity.
Dark chocolates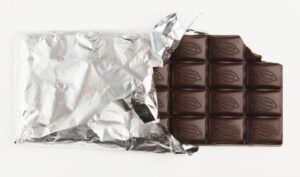 The darker the chocolate. the better. Dark chocolates can quickly help in boosting your brainpower, which will produce more alertness. What dark chocolate does is that it helps with the brain blood circulation. The special elements in dark chocolates help to fight fatigue. Also, they prevent sleep deprivation and a bit of help in anti-ageing.
Avocado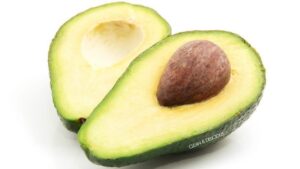 Another food that boosts creativity is Avocado. Its rich source of "good fat" contributes to healthy blood flow. And lowers blood pressure which helps prevent a decrease in cognitive abilities. It also reduces the effects of acute stress.
Eggs Boost Creativity too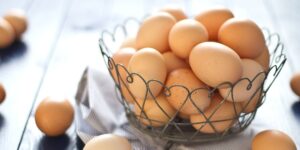 Eggs have been ruled out by some because of the cholesterol.  But the truth is, they're really good! They are the best source of natural protein. Eggs contain choline, a nutrient good for the brain.
They also help in boosting memory, strengthening of bones and muscles. Also, they can help in making you see better. They are not only good for the brain but the whole body.
These Foods Can Also Boost Creativity
Nuts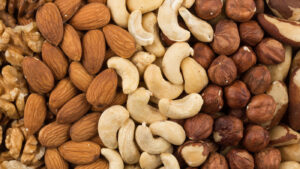 You can go 'nuts' for some nuts. Yeah. They contain healthy fats that protect against some brain diseases. Nuts also have some antioxidants in them. Almonds, walnuts, and cashews are the best. But don't eat more than 3 types at once to avoid poisoning. Also, don't eat too many nuts.
Broccoli and Cauliflower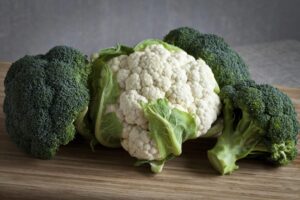 These two vegetables are foods that boost creativity. But, they are not very popular in some African countries. Eating them is good. They are good sources of fibre. Besides being vegetables,  their potassium content helps the brain in healing up. It also helps to improve one's mental abilities.
Oatmeal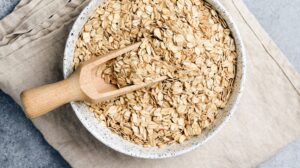 Oatmeal is rich in carbs which are broken down into glucose. In turn, it powers your entire body and the brain too. And if you want a great day at work, have a breakfast of oatmeal.
Some people call oatmeal a cholesterol killer. This is because it lowers it in a sense. Thereafter, it aids the good flow of oxygen into the brain.
Sardines
Any oily fish is rich in omega-3 fatty acids, DHA and EPA. They are healthy fats which are good for the brain. And they, of course, make us smarter.
Citrus Fruits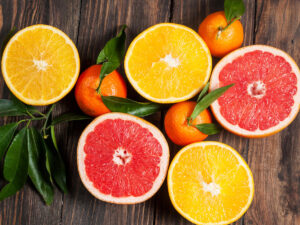 Citrus fruits are good sources of soluble fibre. They help to lower cholesterol and aids digestion. We all know how restless one can be if indigestion sets in. And while restless, one wouldn't be at the best of abilities. Citrus fruits may also help boost brain function and protect the brain.
Also Read: Everything You Need To Know Before Starting A Food Blog