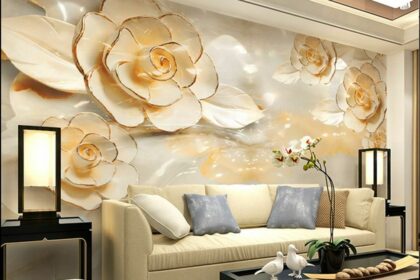 Many Nigerians dream of starting their own businesses. There are lucrative businesses in Nigeria you should consider investing in, if you are part of the dreamers. Some dreams are due to lack of white-collar jobs while some are because of the loss of a job. Either way, it's good to own a business. It affords you the time and you also call the shots.
But while some are sure of what they want to do, some are still undecided. Then, what you may have to think about is the exact type of  business you want. But you should know that most businesses are highly competitive. Rather than join the long queue, why not look into an untapped business in Nigeria?
Why Go Into An Untapped Business in Nigeria?
Nigeria is a fertile ground for businesses. This explains why foreigners, citizens, and Nigerians in the diaspora do invest here. This also explains that there are a lot of businesses in Nigeria. However, there are more business ideas in Nigeria that we are yet to discover. There are untapped businesses that many people fail to go into majorly because they don't really know.
Meanwhile, it is not a crime to join almost saturated industries. After all, some say no market is full, you only need to find your way around. But, because the competition is high, having a steady source of income from such markets is usually unpredictable.
This article aims to open your eyes to some untapped businesses in Nigeria that are yet to gain people's attention. Some know about them but don't know how profitable they are.
 Things To Know About Untapped Businesses in Nigeria
There are some things you should take note of in this kind of businesses. First is that there are just a few people in the business. And because of this, you have a better chance of gaining grounds faster. This is because you're one of those that tapped into it early.
Also, it's important to know that there'll be slow but steady sales and profits on business. This will only happen at the initial stage. As you grow, it becomes a thing of the past. Sales will surely pick up with time.
Another thing to know is that there'll be little or no competition. When this happens, it can be a benefit and a limitation. It's a benefit because everyone will patronize you and will bring in many sales. But the harm therein is that there'll be no one to keep you on your toes. That is, you tend to relax too much and may not grow as fast as you should.
Lastly, you may grow to be the best in the business. You'd have mastered the business inside out. Also, you'd have had your share of setbacks associated with startup businesses. The good thing about it is that you'll learn from them and become a better lifestyle business owner.
Now, we can look at some untapped businesses in Nigeria. When you explore the list we have. you must do a research on your choice. Research is a key tool in starting any lifestyle business. Also, via the research, you get to know the pros and cons of the choice you made.
Some of them need some level of skills before you start. While this is true, there are others which don't need a skill. And there are categories that need low capital while others are intensive.
Some Untapped Businesses in Nigeria
Power Supply Alternative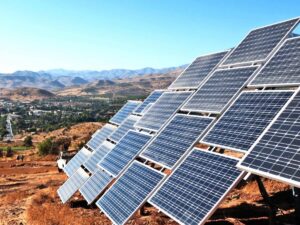 Solar energy is one of the alternatives. It should not be taken lightly. The erratic nature of power supply in Nigeria has forced many businesses and families to look for other options. Then, this will serve as a good substitute. And lifestyle businesses can thrive.
The race to spread solar power across Africa is now a multi-billion-dollar project. And this continues to attract entrepreneurs and investors from within and outside the continent. What makes solar one of the most attractive business opportunities in Africa right now is the notable potential for off-grid solar solutions. And the demand is high.
People are tired of waiting for energy from centrally-managed power grids that are slow to deploy and unreliable.
Spa Business
The stress in Nigeria often results from the hustle and bustle of city life. Also, the erratic power supply, noise, water, and land pollution are endless.  These brought about the need for a place to relax other than their homes. This is because the home also presents other menial chores. So, people need to relax their bodies and minds.
Starting a spa is not so expensive. You can start small and grow along the way. But, getting a steady stream of customers can take months. Keep in mind that as a self-employed, you'll also be responsible for getting your customers. You also pay taxes and manage expenses. Once you have approval, you can follow a few simple steps to help your business from the ground.
Recycling is One Untapped Business in Nigeria
This is a challenge for many African countries. There is a mass of waste materials that lie fallow in our drainages. Also on the streets, in bodies of water, in offices and at home.
Recycling business has to do with turning waste materials into usable products. It might be from plastics, tins, rubber materials, or whatever has been considered a waste.
As a small scale lifestyle business owner, you don't have to be the one in charge of the recycling. Once you have an interest, just look for means to get the waste products to the companies that have recycling plants. And you get paid for it. So if you are ready to make your hands 'dirty', then this untapped business idea is for you.
Mini Importation
Although people are looking into it these days, it's still an untapped business in Nigeria. This is a small scale importation business model. It involves a person with small capital importing goods from China or any other country.
You can do this alone or team up with like minds. And this is at a low price but selling is at a higher price. Importation is an age-long industry which has had a great impact on the lives of many people. And even the economy of the country.
Pet Breeding
One of the best pets anyone can have is a dog. You can start with a few mature male and female dogs. Then rear them. When they mate and give birth, you can sell the puppies.
In highbrow areas, a Rottweiler puppy can cost about N250,000. Imagine having about 6 puppies, which will give you about 1.5million naira on the sale of the puppies.
Food Truck
Another untapped business idea in Nigeria is food truck business. It targets the working class. So, you must make it unique and different from the usual restaurant vendors, Because people are too busy, they buy their meals. Then you can leverage on this.
The idea is to solve a problem for most people, as you take the food to them. You can include a delivery service. Also, ensure you make foods that most people are likely to eat. In addition, stay in locations that a lot of people ply. You may try to fix breakfasts that workers can grab on their way to the office. And for lunch, you can then prepare the main meals.
One good part of this business is that you can reduce your rent by 70%. This is because you will require less space. People hardly sit down to eat. Although you'll still need to set up a container. That's your 'office'.
Real Estate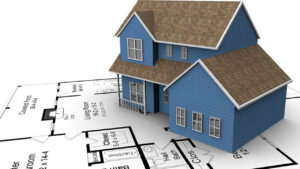 Nigeria is a country of about 200 million people. With this number of people, some don't have shelters. But many do rent places to live. So, you can look into this and make a living of it. As you solve a problem, you're also making money.
Many relocate from one place to another and will need places to live. Also, you can look into building of hostels around universities. This can be profitable as year in year out, there'll be new admissions.
Another angle to real estate is that you can help realtors sell off properties on sales. They pay you commissions per sale or referral.
Wallpaper Production
You can either produce wallpapers and sell or have a shop where you sell them. Either way, people use wallpapers a lot these days. They are beautiful to behold. Many people use wallpapers to decorate their rooms, especially the living rooms. Even offices and students are not left out in its purchase. You may want to liaise with real estate managers as well.
Event Ushering
This is also one of the untapped businesses in Nigeria. Hardly will a weekend pass without an event. And all events need smooth running. You may start with a group of 5. You grow overtime. A nice uniform will do the trick for you all.
Event ushering doesn't need a special skill. But you'll need to source for clients. Make photographers, event planners and even rental service providers your friends. These people will connect you to clients. After each event, take good pictures and upload on social media. That's a good advert.
Daycare Centers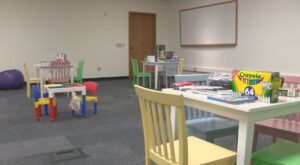 Mothers especially are laden with where to keep their children. Because they need to work, they need a good and reliable person to take care of their babies. Not everyone can afford a live-in nanny. And not everyone is ok with having strangers in their house. So, a good daycare centre comes readily to mind.
If you have the skill in minding babies and toddlers, then you might go for this. Also, you can stat from your own house. Ensure it's a bit roomy and very decent. As times goes on, you can upgrade to a Nursery school.
All these untapped businesses in Nigeria are just a small fraction of all. However, the ones here can open your eyes to a whole lot of others. You need not to complain of unemployment. Neither should you worry too much about capital as some need just a small amount to start. All the best.
Also Read: How To Create The Perfect Instagram Bio For Your Business