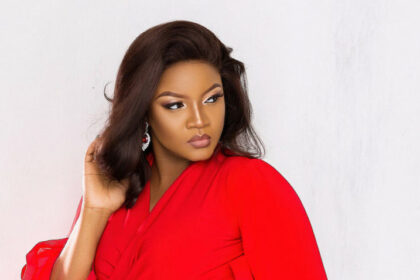 Nollywood has truly come a long way. And being the second-largest movie industry in the world, it is obvious that its success speaks for itself. Not only has it gained global presence as an industry, but Nollywood actors have also become renowned both at home and overseas.
Nollywood Actors: Their Growth and Impact
Most countries have their movie industries. Among the most popular ones are Hollywood, Nollywood, Bollywood and Gollywood.  Before, Nollywood was the third largest movie industry in the world. But it overtook Hollywood in productions and reach. Today, Nollywood is a big sector in Nigeria that offers jobs to people. It has added to Nigeria's GDP. And for the multi-talented Nollywood actors, other movie industries now source for them.
Meanwhile, Hollywood is regarded as the largest movie industry in the world. But this is in terms of production quality and returns on investment. And any actor that features there is regarded as famous, skilled and an achiever. So, you can imagine what great feat it is for any actor to feature in Hollywood movies.
Some Nollywood actors already featured in Hollywood movies. This is because of their fame and hard work. Meanwhile, actors here refer to both male and female who are in the industry. See below a list of 8 Nollywood actors who have featured in Hollywood movies.
8 Nollywood Actors in Hollywood Movies
Olu Jacobs
Taiwo Ajayi Lycett
Osas Ighodaro Ajibade
Jim Iyke
Genevieve Nnaji
Stephanie Okereke
Omotola Jalade
Richard Mofe Damijo
Olu Jacobs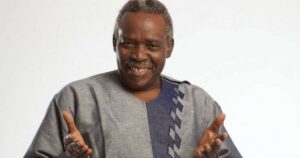 Oludotun Baiyewu Jacobs is a 78-year-old veteran actor. He's simply called Olu Jacobs. The Nigerian actor and film executive is married to a veteran actress, Joke Silva. Also, he has starred in many British TV series and international films.
Also, Olu Jacobs is one of the greatest and most widely respected African actors of his time. He's also seen as a cultural icon. The veteran actor played the role of an immigration officer in the 1980 War film, 'The Dogs of War.'
Taiwo Ajayi Lycett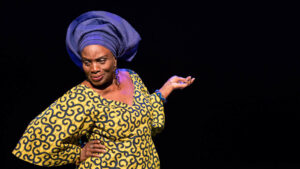 Taiwo Ajayi Lycett is a Nigerian actress and journalist. She's also a TV presenter and cosmetologist. The veteran is 79 years old. Her acting career started in 1966. And this was in Wole Soyinka's The Lion and the Jewel. This took place at the Royal Court Theatre in London. Then, she decided to take a career in acting seriously. Hence, she enrolled at the Guildhall School of Music and Drama.
She forged ahead as an actor in Britain. Taiwo Ajayi returned to Nigeria in 1971. She has featured in several notable Nigerian films. One of them is Tinsel, the award-winning Nigerian soap opera.
Osas Ighodaro Ajibade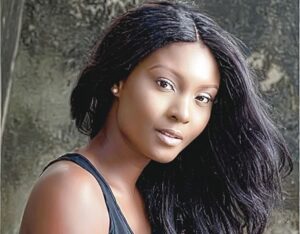 Osas Ighodaro hails from Edo State but grew up in the United States. She is a Nigerian American actress and producer. Also, Osas is a host and humanitarian. Osas played the role of Adanna (Danni) in the soap opera Tinsel. Also, she has featured in American movies. One of such was 'Where Children Play' in 2015. She played the character of Nia with Grammy Award-winning Macy Gray and others.
Jim Iyke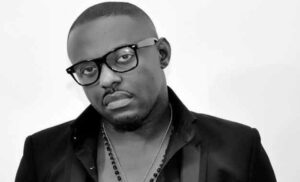 His full name is James Ikechukwu Esomugha. But he's called Jim Iyke in the industry. He is a 44-year-old Nigerian actor. And he was born in 1976 in Gabon but hails from Anambra State. Jim Iyke started acting in 2001. And he's one of the highest-paid actors in Nollywood.
Also, he has starred in over 150 films. In 2013, he starred in 'And Then There Was You' with Lyn Whitfield and others.
Genevieve Nnaji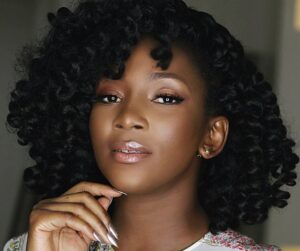 Genevieve Nnaji is a 41-year-old Nigerian actress, producer, and director. She hails from Imo State, Nigeria but grew up in Lagos. Genevieve started her acting career as a child actor. She acted in the popular TV soap opera Ripples at the age of 8. Also, she has many feathers to her cap as a Nollywood actor.
Meanwhile, in 1998, she was introduced into the growing Nigerian film industry. She started with the movie Most Wanted. Genevieve starred in 'Farming' with Hollywood actors Kate Beckinsale and Damon Idris.
More Nollywood Actors in Hollywood Movies
Stephanie Okereke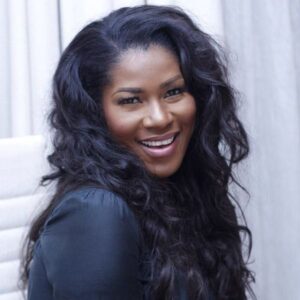 Stephanie Okereke Linus is also a Nollywood actor and film director. She models too. She is 38 years old and hails from Imo State, Nigeria. Stephanie has received many awards for her work as an actress. And one of such is the 2003 Reel Award for Best Actress.
She started her acting career while she was still a teenager in the year 1997. The movies she starred in were 'Compromise 2 and Waterloo.' But in 2014, she acted in the American movie 'Boonville Redemption' as Doris. This was with Pat Boone and Edward Asner.
Omotola Jalade-Ekeinde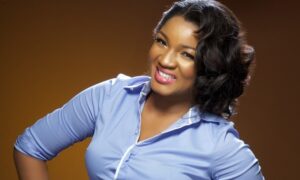 The 42-year-old Omotola Jalade Ekeinde hails from Ondo State in Nigeria. She is a Nigerian actress, singer and former model. Since her Nollywood film debut in 1995, the actress has starred in 300 films. Also, Omotola is an awardee in many categories as a Nollywood Actor.
Omotola first showed in US TV when she featured in VH1 American drama TV series 'Hit The Floor.' She starred in the fifth episode of the first season with Akon.
Richard Mofe-Damijo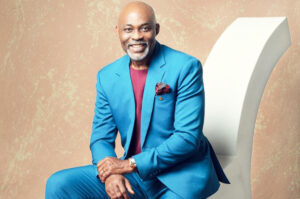 His full name is Richard Eyimofe Evans Mofe-Damijo. He is RMD in the industry. He was born in 1961 in Delta State. RMD is a Nollywood actor and former Commissioner in Delta State. He has also added some awards to his success list.
In 2004, RMD starred in the Guinness movie 'Critical Assignment.' He acted with Cleveland Mitchelle, aka Micheal Power.
Also read: These Celebs Earned The Most Money In The World In 2020