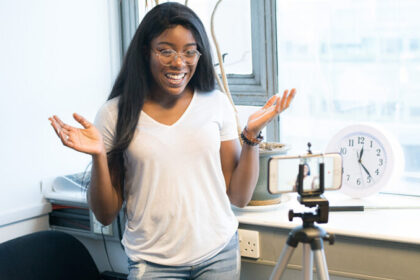 As far as lifestyle businesses go, vlogging and blogging are hot cake right now. Many Africans have successfully built blogs and vlogs and have grown to become influencers and celebrities. That's the beauty of the internet and the thing with success. It has many friends, but what you don't see is the labour and consistent hard work that lifestyle business owners put into their business. That's why we've created these vlogging tips for beginners. We want to share with you things nobody else tells you about the early days of building your hustle.
As with every other business, the beginning days of a lifestyle business are like planting. You're putting in all this effort that doesn't seem to be yielding any results. It sometimes puts a dent in your passion. And of course, vlogging is a niche with high competition as we see new vloggers emerge often. But Neil Patel is of the opinion that vlogging still has a huge potential. And it's one you can still tap into. So, do not worry. It is perfectly normal. Have a look at our vlogging tips for beginners.
Our 12 Vlogging Tips For Beginners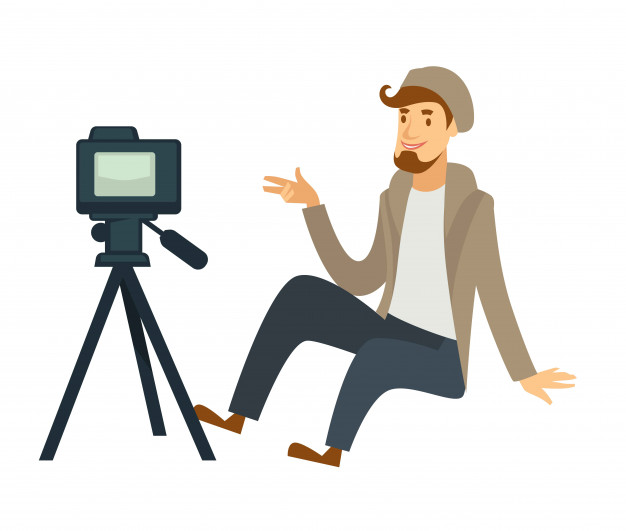 First, you need to know some basics. Like the difference between a blog and a vlog. Then you can learn how to do a vlog. So, if you're interested in becoming a vlogger, you're in the right place. But then, what is a vlog and how's it different from a blog?
A vlog is a video that records a person's life. It is a combination of the word 'video' and 'blog'. As the name implies, a vlog is a video blog or video log that records a person's thoughts, opinions, and interests mainly for publication on the internet. Whereas, the term blog is a short form of the word weblog. So, you can easily define the blog as a web blog. Read this article to understand what blogs are used for.
Here's the difference between a blog and a vlog. A blog is a written piece of information whereas a vlog is created in a video format. Both can be created for an audience by a person who wants a personal connection with an audience. And often, they both aim at sharing a person's thoughts, ideas, or experiences. Both involve the creation of content for a specific audience. They also involve a medium through which the content would be passed.
Vlogging Tips For Beginners: Becoming A Vlogger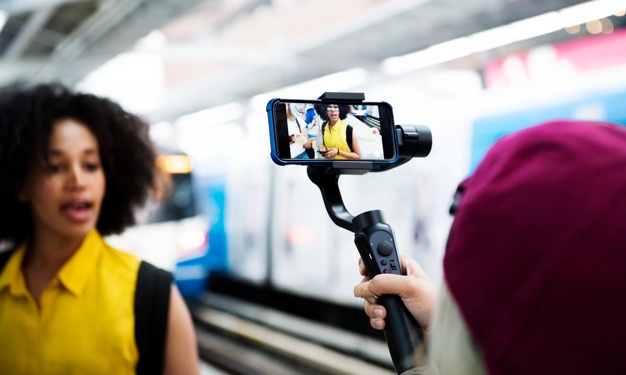 Although starting a vlog channel seems like a simple task, there is more to it. It is not just about recording your pretty face and posting it. It goes beyond that. Anyone can make a video and post. But not everyone can make a video that'll attract the right set of people.
Before you start vlogging, you need to spend some time doing research. This is to make you a successful vlogger. Also, you need to know how to make your channel stand out. Because there are several people into vlogging. So, generally, ensure you know about these vlogging tips for beginners.
Conduct A Research
Build On Your Passion
Create A Niche
Get Editing Skills
Create A YouTube Channel
Get The Right Equipment
Choose Quality over Quantity
Follow Trends
Be Consistent
Have A Signature Tune
Make Viewers Opinions Count
Be Yourself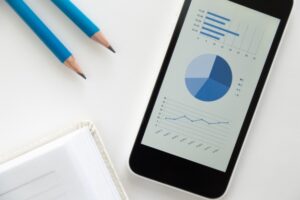 This is as important as vlogging itself because it lays the foundation for you. Once you do this, there'll hardly be any obstacle on your way again. And if there is, you'll know how to handle them.
Like you're doing right now, do your due diligence. Find out about the pros and cons of vlogging. Why? It'll prep you for anything along the line. Besides, it'll make you know the possible budget you need as a startup.
Your passion will be very useful when vlogging. Because that's what your vlogs should focus on. The secret here is to do what you love and let the world see it. Your vlogs should centre on the habits and skills you have. Make videos of them and share them with the world.
This will not only be easy for you to create content but ensure continuity. If you make videos to satisfy your audience alone, then you may be starting on a wrong note. And you'll get stuck along the line on what to vlog about. Therefore, create a niche for yourself. Is your interest in fashion? Then, you can vlog about it and make it interesting.
By this, it means you must have a clear focus on who your target audience is. When you create a niche, you won't be a jack of all trades. Also, it means you've set a specific coverage area in your vlogs. You'll decide on the kind of videos to make and for who. This will help you interact well with your audience. It's very important to engage them. Also, this will show what appeals to you as a person.
As a beginner, you shouldn't vlog on general and common topics. This is because a lot of people are doing this already. So, in line with your interest, decide on a unique niche. However, you must learn everything about your niche. You become a pro on that subject matter. This will help you interact well with your audience. It's very important to engage them.
Vloggers often start on YouTube as it's the most popular channel for vlogging. It's cool as it's your best bet. You can make use of other social media later. But, what you need to know is that there are millions of channels on YouTube. That is, as a beginner, you'll have to work to stand out. Can you now see that vlogging isn't a joke?
One way of standing out is through your editing skills. A well-edited video will appeal to your audience. It'll show expertise. So, it's recommended you learn the art of video editing before you start vlogging. Then, you can be proud of a rich content that's both interesting and of great quality.
There can be no vlog without a YouTube channel. Apart from YouTube, other channels aren't as popular. Besides, vlogs are majorly for YouTube. Through this, you can reach your audience far and wide. It's on your channel you show your videos to the world.
Also, in creating a YouTube channel, you need to take note of the following points:                                       
1. Use a name that best describes you. It's ok to use your real name. Or you may brand yourself by using a combo of your names.
2. Make it easy to remember. Let your name itself drive traffic to your channel. Although as you grow, whatever name you bear will register as you become popular.
Get the right equipment For Your Vlogging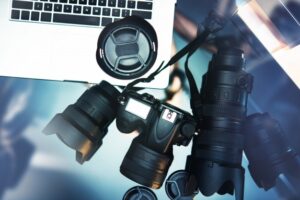 Every business has its peculiar tools and equipment. As a vlogger, you need a good camera and a computer. This is obvious, right? It's not just getting any camera. If you get a standard camera, the quality of videos you make is already top-notch. And by the time you edit, you'll be amazed at the result.
But as a beginner, you may get one that's ideal enough and get a professional camera later. A good camera makes your work easier.
Vlogging For Beginners: More Tips You Need To Know
 

 

View this post on Instagram

 
Choose Quality Over  Quantity
It is not how far but how well. Always ensure you deliver quality videos. It is good to always have videos to upload as it engages your audience. But, never upload a poor video. Ensure that your content is always on point.
Also, make them align with your brand. Remember it's all about making an impression. A good camera and editing skills as discussed earlier will help you here.
Trending topics help you get more popular. It'll increase your follower base. People are interested in what's trending. Let's say your niche is fashion. If a celeb comes out with a particular dress style or a new design, you should do a video on that. You can bet it that people would love it.
Also, it wouldn't do any harm to do a short video outside of your niche. But this shouldn't be too often. The aim is to serve them hot on trending issues on your channel as well.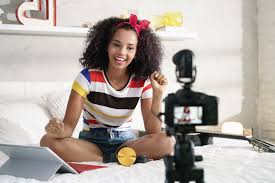 This is very important. It tells your audience you know what you're doing. Also, it's good for your vlogging. Let your vlogs be frequent. You don't start vlogging today and expect results immediately. No, it doesn't work that way except you're a celebrity Therefore, be consistent as you build your brand.
Also, be consistent in your airing time. If they know you upload at specific times daily, they watch out for such times. They want to watch as you upload a new video. So, you can't afford to let them down. Try and stick to that time.
This vlogging tip is also very important. Get a nice song that tallies with your niche. You may use this at the beginning of your vlogs, end or both. This strikes a chord with your audience. Make it unique. This alone is worth looking out for in your vlogs.
It may also be in the form of an extra tip or info at the end of your videos. You can choose to sign out uniquely too. All of these remind them of you even when they are not watching your videos.
Make Viewers Opinions Count 
What to vlog about can be a hard task. As a vlogger, no matter how skilled you are, it is good you seek the opinion of your viewers at times. Ask them what topics they'd want you to vlog about. This will make them feel loved and have a sense of belonging. Also, it will save you the stress of racking your brain on what topic to discuss.
In creating vlog content ideas for beginners, it is important to be yourself. Be natural. It will please your viewers to see you just the way you are. And think of it, trying to be someone else reduces your true value.
Besides, in a lifestyle business such as vlogging, originality is key. Rather than copy others, improve on the skills you pick along the way. These skills will make you unique. And in no time, you'll become popular.
Conclusion
There's no doubt that you will vlog like a pro from now on. Remember to have fun while you work, and be yourself because as they say, everybody else is taken. We're rooting for you!
Also read: Everything You Need To Know About Becoming A Successful Vlogger