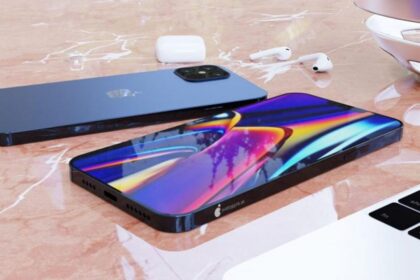 No doubt, the coronavirus pandemic has affected many economies of the world. While some are back on their feet, some are still at a crossroad. As a company, Apple seems to belong to the former. This is visible as Apple insider iHacktu reveals the iPhone 12 release date. The iPhone 12 range is newly redesigned. It promises even to be the earliest flagship iPhone event in years.
Moreover, Apple will use it as just the first of a pair of launch events this year which will see new iPhones, iPads, the first Apple Silicon Macs, AirPower and the next-generation Apple Watch.
Apple Insider Reveals the iPhone 12 Release Date
Following Apple's own accidental iPhone 12 leak, one can see the first parts which show off the most exciting model in the new range. AppleInsider has displayed the module for the new entry-level 5.4-inch iPhone 12 on Weibo. The images show the display's connector but the same large notch seen on the iPhone X, XS and 11 ranges. It's the expectation that Apple will reduce the notch size across the iPhone 12 line-up.
Meanwhile, iHacktu reveals that the iPhone 12 launch will hold on September 8, 2020. Alongside the new iPhones, the insider says Apple will announce the sixth generation Apple Watch. It's a new entry-level iPad with its long-awaited AirPower wireless charging mat.
Apple to Release Another Hardware
Apart from the iPhone 12 release date, iHacktu also claims Apple will hold a second hardware event on October 27. The event is the launch of new iPad Pros and the first Apple Silicon-based Macs (MacBook and MacBook Pro). And potentially even Apple Glass. The last of these sounds far fetched. But Q4 2020 was a date previously revealed by Jon Prosser, arguably, the year's most accurate Apple leaker.
However, it's shocking to know how Apple achieved this in the middle of a global crisis. They didn't only avoid delay in manufacturing. But they're also able to set a launch date despite the global economic unrest caused by Coronavirus. Although, what no one knows yet is how limited the supply will be in the weeks following the release (a date still to be confirmed). Previous reports say units could be in short supply until November.
Either way, the iPhone 12 line-up will sell like hotcake. It is Apple's first 5G iPhones (in two variants). Despite recent concerns about their display limitations and reduced battery capacities, the line-up will deliver the biggest design change in three generations. Also, it will offer four models with two new screen sizes and all-new camera tech. In addition, it will beat competitors' prices for the first time in iPhone history.
Culled: Forbes
Also read: 10 Tips That Will Enhance Your Creativity As A Business Owner