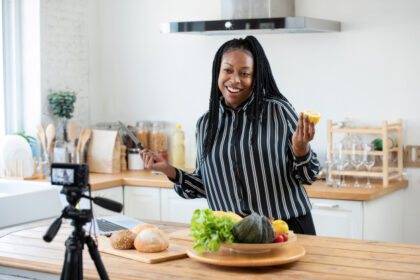 Did you know that Youtube is the next biggest search engine after Google? YouTube is not simply a website; it is a search engine. YouTube's user-friendliness, combined with the soaring popularity of video content, has made it the second largest search engine behind Google. With 3 billion searches per month, YouTube's search volume is larger than that of Bing, Yahoo, AOL and Ask.com combined. Maybe you're not interested in the social media presence. Well, wait till you read about people who have become millionaires from online businesses. Then, you'll surely have a change of heart. We're going to show you how to become a successful vlogger in every sense of it.
Watching other people's record of their daily activities is fun, right? But what you may not know is that they are making money off you! Surprised? And this is why vlogging has become popular for some time now. You may even be the type that likes to make videos for fun. Only if you knew what you've been missing.
We all know how pictures catch our attention. But videos have the power to do much more. Videos hold people spell bound, especially creative and interesting ones. That's what successful vloggers leverage. Besides catching fun, you'll be making money from these videos via vlogging. According to Forbes, Felix Kjellberg, aka PewDiePie uploads videos of himself playing computer games. And he has 106 million subscribers! So, to know how to become a successful vlogger, we need to break it down. Let's get to it, shall we?
How To Become A Successful Vlogger In Simple Steps
Before now, only a few select "star" actors had the opportunity to appear on television. Since the advent of YouTube in 2005 and vlogging (video blogging) just about anyone can become a household name via video. Today, more people watch video content on YouTube than any TV network. Viewers watch 1 billion hours daily. YouTube videos are produced in 91 countries and can be found in 80 different languages.
If you enjoy appearing behind the camera and sharing tips and information, a vlog channel of your own is a great choice. YouTube allows you the opportunity to be creative, experiment with content and create a community.
Here's what you need to do:
This step is important. To know how to become a successful vlogger, you have to do research. Learn and keep learning. Watch other vlogs also. Find out what other vloggers are doing. Also, know how they do it. Explore the world of vlogging at large. Get all the info you can access and use them to build yours.
In essence, get familiar with the A-Z of vlogging. If you need a mini-training for this, go ahead. It's about you getting prepared and knowing your terrain well. And this becomes a gateway for you. The more the knowledge you acquire about it, the better your chances at becoming successful.
Pick A Vlogging Theme/Niche
What do you want to create? Think of what you want your content to look like. But you need to choose a familiar theme. That is, make it a theme you can relate with anytime. Also note that when you do this, you'll be able to ensure continuity.
This second step in becoming a vlogger  is a decision making stage that is easy. It's easy because you'll be picking from a list of what you usually do with ease. And at your leisure. So, it comes easy but requires a careful thought as it is no longer about fun for you alone anymore. Your audience have now become a part of your life. Then you just have to carry them along via that theme.
Firstly, visit YouTube. Get a Google account if you do not have one. Then name your channel appropriately. Use a name that describes you as a brand. And  you should keep it short. That will make it easy for people to locate you. And of course remember you. You can thereafter follow the prompts to finish the process.
Get Appropriate Equipment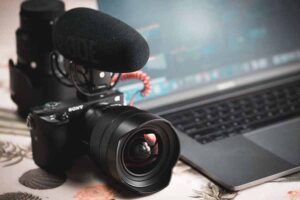 To know how to start a successful vlog is to also know the equipment needed.  It's part of the entire process. High-quality videos get the best views. So, get a good camera. And you may need to get a good microphone too. Most YouTubers start with their phones. As they make more money, they buy professional equipment to help get better results.
A computer is needed too. You may use books to support your camera before you get a tripod. In the meantime, use free editing software until you can afford the ideal type.
But a few people are of the opinion that what's worth doing at all is worth doing well. That is, they support getting the full gear from the outset. As good as this is, it depends on your capacity. If you can't afford the cost of the entire gear now, you can as well get them later as you grow. You can start small and grow big or start big and get even bigger.
This stage is where you think of what exactly you want to film. Create a content plan using your research. Creating a video is always easier when you already have your content planned.
Also, be yourself. Relax as much as possible. And enjoy the video making. Write scripts that will guide you. With time, you learn how YouTube vlogging works. You can as well have a unique intro at the beginning of every video. Do the same at the end. Your audience will love and remember you for it.
Want to master the art of blogging? Read this first!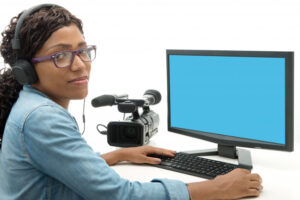 When you have shot enough great content, start editing. You can use different software. Some computers have free editing video software like Windows Movie Maker. Select interesting clips. Create an intro and outro to make your video unique. Leave an impression by all means on your audience.
For starters, make videos as long as thirty minutes. Longer videos get to have more ads. As soon as you get 1000 subscribers, you start having revenue. Ensure you spice it up to your satisfaction.
More Steps In Becoming A Successful Vlogger
Getting your Vlog online can be exciting. It comes with a sense of fulfilment. Log in and click upload. Before this, ensure a good network service to avoid any form of delay. When it is loaded to 100 per cent, you click publish and let your audience into your world. Also, optimize your video title. Keep it within 50 characters and let it be creative. Also, tell your viewers what to expect. Then, use keywords in the title for easy search. You don't want to confuse your audience.
Create a video thumbnail and make it appealing. You can also use emojis to communicate emotions. Also, use keywords in your video description so that it can rank for keywords people are searching for. This also helps your video suggestions,
This is an important step in starting a vlog and making money. To get views, you must promote your vlogs. One of the best ways of promoting your vlog is via social media. Share your blog link on Facebook, Twitter, and Instagram. You can also ask friends and family to re-share.
These days, social media influencers help in promoting the works of others. Depending on who you meet and the circumstances around the meeting, they may not charge you for this. Some successful vloggers watch out for upcoming vloggers and help them showcase their vlogs to the world. That may be one of their ways of giving back to the society.
Another way to promote your video is through a collaboration. This may not be popular but it works. Look for a vlogger in the same league as you and do a video together. When you combine efforts at times, it yields better results. And you may be lucky to get a successful vlogger to feature you in their own vlogs. Or such vlogger may help you to grow by featuring in your vlog. This will increase your subscriber base.
A loyal follower base is one secret to success on YouTube. Watch and engage in other videos too. This puts you as someone social on YouTube. Your vlogs will keep being ranked higher and higher until they start appearing in the recommended videos section.
You'll agree that in learning how to become a successful vlogger, your audience is important. So, you can build an audience through proper engagement with your audience. Show them you care about them. Let them know that their interest means the world to you. Also, your content is another way of doing so.
Consistency as a key ingredient in growing any business can't be overlooked. It helps your audience to know you very well for what you do. And it helps you in getting better at it. If you ask renown vloggers how to become a successful vlogger, they'll tell you consistency is key.
As another step in learning how to start a successful vlog, you must be consistent. You need to create a schedule and be faithful to it. Also, you have to keep uploading new videos. This will help build your subscriber base. Also, don't get tired. Just keep pushing. You'll grow as you adhere. This is why passion is very key in starting a vlog. It'll be a great driving force for you.
So the point is, don't water down your content. Rather, improve on it. Keep being yourself even as you look for means of getting better. Also display creativity at its best at all times. You should also keep engaging your audience on YouTube and across other social media channels. Meanwhile, the greater your engagement, the higher they'll rank.
Becoming A Successful Vlogger: Your Possible Income Sources
When it comes to making money as a vlogger, there's no cap to the ways you can make money. As long as you're staying true to your niche or niches. And consistency is of course a key ingredient in becoming a vlogger. The more you vlog, the better you get at it.
When you have very interesting videos, you can monetize them by placing ads along with the videos. Then YouTube pays you for the views or adverts watched within your video.
Google AdSense is how YouTube rewards you for the people that watch your videos or watch the video ads on your channel.
Selling Affiliate Products on YouTube
You can also sell affiliate products on YouTube and make a commission when the affiliate is sold. This can be advertised in your title box.
Brands that align with your person can sponsor a particular video. You spend some time during your interesting video talking about the brand.
Sell your products or service
You can sell your products and services during your video upload for the day. Also, you can talk about your products in the middle or at the end of your video. While your viewers watch, they'll hear about your products and make a purchase.
Here's A List of 10 Successful African Vloggers
We interviewed a vlogger on one of our Instagram live sessions and here's what she had to say about starting a vlog. Watch and enjoy:
View this post on Instagram
With all said, vlogging is a good hustle. Be it as a main or side hustle. You can also learn how to become a successful vlogger if you follow the steps on how to start a vlog and make money. If these people could make it, then you can. Here's a list of 10 successful African vloggers in no order:
Caspar Lee
Mark Angel Comedy
Nikki Perkins
Sinach Joseph
Maxine Wabosha
Don't Jealous Me
Tameen Youness
Lily Mutamz
Lorissa Akua
Sibu Mpanza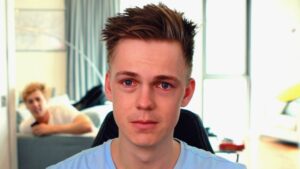 This British-South African is a 26-years-old YouTuber. Lee started his YouTube channel 'Dicasp' in 2011, and later renamed it to simply 'Caspar'. As of May 2020, Lee's main YouTube channel has over 7 million subscribers and over 850 million video views. His second channel "More Caspar" has nearly 2 million subscribers and over 116 million video views.
Over the years, the young Youtuber from South Africa has collaborated with many other celebrities such as Cara Delivigne, Shane Dawson or Channing Tatum.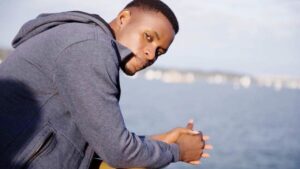 He is a 29-year-old Nigerian video producer, comic skit writer, and 'YouTuber.' The young man is best known for his 'YouTube' channel, 'MarkAngelComedy'. Mark is a professional cinematographer. He co-owns a production house.
In 2017, he became the first African to have one million 'YouTube' subscribers. Mark connects with his people by featuring his neighbourhood of Port Harcourt in his videos. This is one of the major reasons for his popularity. He has 6.46 million subscribers.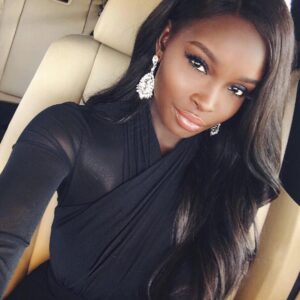 Nikki Perkins was born in South Sudan in 1990. She is a celebrity model who has appeared in major publications like the French Elle and Vogue. Also, she's a nursing student, wife, and mother. Nikki's YouTube content addresses beauty looks for dark-skinned people, as well as fashion, motherhood and life. She has 516,000 subscribers.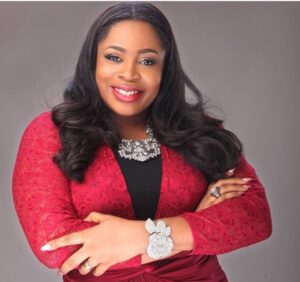 Sinach is a popular Nigerian singer, songwriter and worship leader. She has released many songs. A very popular one among them is Way Maker. In 2019, the video of the song had about 1 million views on Youtube. Her subscriber base is about 1.31M.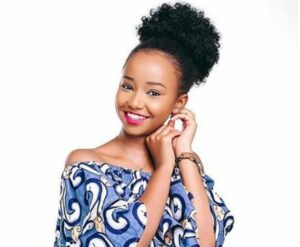 Maxine Wabosha is a 23-year-old Kenyan. She's a full-time 5th-year mechanical engineering student, and a part-time travel, lifestyle and beauty vlogger. She joined YouTube in September 2016 and has accumulated over 8,251,867 views. Maxine Wabosha has about 175,000 subscribers on her YouTube channel.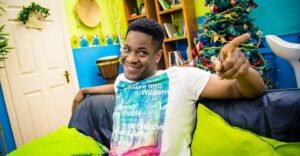 When we talk of how to start a vlog and make money, this is another good instance. His name is Tolulope Ogunmefun, popularly called T- Boy. He started his YouTube Channel after a random clip with his university friends went viral on Facebook. What started as mere fun in front of a phone camera later became professional.
This has earned T-Boy a BAFTA Award and more than 30 million views on YouTube. And he has become a force in the African YouTube space. He has about 176,000 subscribers. T-Boy was granted a performance at Harvard University in 2011. He attributes hard work, dedication, and faith as keys to his success.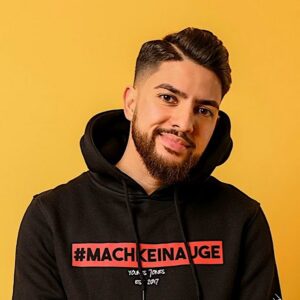 He's an Egyptian master of content variety. Tameen's material ranges from spoofs to remixes to vlogs. He keeps his subscribers and viewers well entertained. Also, he's one of the first YouTubers in Egypt. Tameen has about 502,000 subscribers. His average view per episode is 200,000.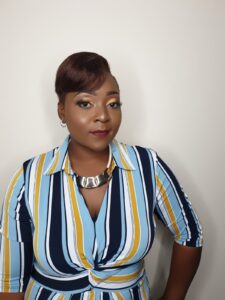 Lily Mutamz is a young woman from Zambia but she's based in the UK. She's a singer, songwriter and also a vlogger. Lily vlogs on music, real-life issues and her travel experiences. Also, you'll find on her channel videos of African dishes and food reviews. She became a vlogger in 2012 and now has about 78, 600 subscribers.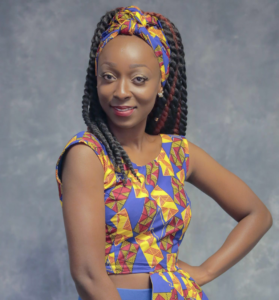 The Ghanaian vlogger, Lorissa Akua, hosts "The Only Way Is Ghana." It's a web-series showing her journey as she works on migrating from London to Ghana. She starts a real-estate business and shows some of the challenges of building and setting up structures in Africa.
She came into vlogging in 2013. On her channel, she also provides advice and tips, as well as shows other cultural elements like weddings and the country's scenery. She has 14,600 subscribers.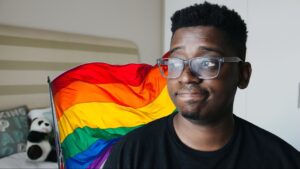 He is a South African vlogger. Sibu has worked with brands such as Standard Bank, Dunkin Donuts, Takealot.com, Vodacom and ShowMax among others.
He handles content development, filming and editing. He has 24,200 subscribers.
Also read: How To Make Money From Your Hustle As A Blogger