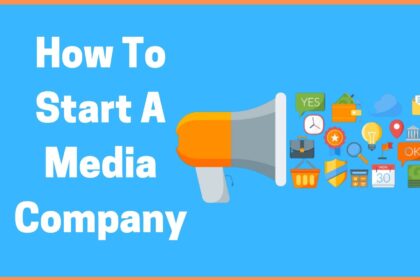 Starting any business is a great idea that could help anyone improve their quality of life.  And of course, gain more freedom. However, it can be a hard process. If one is not careful, one may get it wrong and end up losing their investment. One of such is starting a media company. If you'd like to know how to start your own media company, then this is a must-read for you.
Leaning on the expertise of others will not always work. So, what is needed is the basic knowledge of what to do. Anyone who has a passion for creating content can start their own media company. But that doesn't mean it will be successful. Though you might be creative, starting a  media business just requires more than that. It's a step-by-step process that is like starting any other business.
Starting A Media Company On A Budget
A media company is an outfit set up mainly to pass information across to a wide range of audience. However, this info could be visual or audio. It involves the use of radio and television, print, and the internet. Also, it serves as an
information pool
for the public. Setting one up can be easy. It may be physical, virtual or blend of both.
Unlike before, a media company goes beyond just the print and electronic means of passing info. It is more detailed and has been simplified. The simplicity came with the advent of the social media. Starting a media company also helps people build their businesses. Part of your duty will be to project the business, your client, to the whole world.
Also, starting a media company involves drafting a business plan that describes your expertise. And also how you plan to create advertising, marketing, and other promotional materials for your customers. Here, content comes to the fore. This part is very important because it spells out what makes you a better option. You have to remember that there are many media companies around as well. So, give it your best shot.
Before, content creation was mainly the role of professionals. However, with the advent of mobile devices and internet access, users can now produce content themselves. The major thing is to learn how to get people's attention. Then, leverage on it. This does not need much money.
Stages Involved In Starting A Media Company on a Low Budget
Lay the Foundation
Get the basic equipment
Launch
Build A Team
Create Content
Lay The Foundation
The beginning of everything is as good as the entire idea itself. If the start is faulty, chances are high that the process will flop. And no one wants this. So, you need to have a solid bedrock in creating a media company. And a good way to learn about how to start a media company is to seek relevant information. Just like we're providing right now.
A research is always the basic requirement in starting out. How much of what you want to start do you know? How do you go about it? These are part of the questions we answered in this stage-by-stage guide on how to start a media company.
Like every other business, you need some basic preps before the real work starts. At this first stage, you need a name for your media company. That name must be catchy. While deciding on a name, consider your vision and mission. What do you stand for? What are your goals? These are part of what you should think of when choosing the name.
Also, you need a business plan. This plan will help you a lot. It serves as a map which will guide you as you progress. Also, it will answer the how, why and when. This is where you describe your mode of operation as well.
You may also want to register your media company right away. This will cost you some money but it'll be worth it after all. It's nothing complex. Just the basics. Being registered with the right authorities boosts your confidence. You operate with a license. And there's a trust that comes with this from your target audience. It validates you. And you may register as time goes by.
Get The Basic Equipment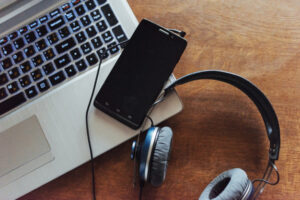 Ensure you get the basic equipment you need before you launch out. You may just need a good phone, computers and some video editing and designing skills. Although you may not need a camera now, it's an advisable expense. The kind of media you operate will tell the exact equipment you'll need.
If you're starting an online media company, the basic equipment mentioned above maybe just fine. And apps great for writing, designing and editing are your best bet. They will make your work easier. Also, they will make you enjoy an easy transition into creating any other form of media company.
Launch Out Your Media Company
After you've laid the foundation, you can go public. This is when you tell people about you. It's simply saying "here we are. We are at your service." But this doesn't have to be a fanfare. Remember that this is you starting on a low budget. So, no use spending money on events.
Take it easy. Launch your company with a simple but unique website. This will announce you. Your website should spell the services you offer. A good business idea without a catchy website is like a half done snack. Looks good on the outside but bad on the inside.
Let your contact details be visible enough so people can reach you. As a media company, you can start with the basics. Like content development and marketing, among others. You can start these without a physical office.
Also, the social media space is always at your finger tips to use. You can as well leverage your existing social media presence to launch your media company. Remember you are just about starting a media company. This itself pushes you to the public more than before. So, get used to being in the eyes of the public. It will help your new business.
Build A Team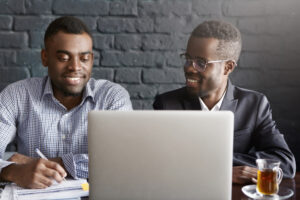 An African proverb says a tree doesn't make a forest. Therefore, you can't do the work all alone. You need a team of workers who can assist in carrying out your vision. Also, they could be people who believe in your dream. Then if that's the case, you can grow together. They may not all be professionals. However, keep it low at the initial stage. A couple of team members will do. It will promote faster and easier deliveries of jobs.
You may hire them on a contract basis. Or even as a full time staff. It all depends on your capacity and what the person has to offer. And you may even find volunteers who are ready to work and learn alongside. This will help you cut cost in line with your budget.
Also, it is important to note that your team members may be spread across your country of residence. Or even across the continent as the case may be. Working remotely is a trend these days. Especially with the outbreak of corona virus, many businesses now operate virtually. But what matters is the quality of value the employee can offer. Location in this case may not matter at all.
Create Content and Attract Users
Depending on your niche, plan a marketing strategy to attract new clients. You also need to interact with loyal clients. Let people see what you can do via your website. Use your website to create your adverts.
At this stage, you may not need to pay for adverts. But, there is the need to properly plan for it. Have a rich content that can't be ignored. As you grow, a good service rendered once will bring a referral. Then, companies and brands can even approach you for ads.
It's not enough knowing how to start your own media company. Until you take these steps, the idea or dream remains a mere wish. So, what are you waiting for? Now is the time to start!
Also read: Your Ultimate Cheat Sheet For Building A Lifestyle Business