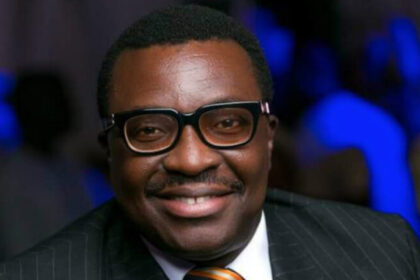 Comedy is no longer what it used to be. Yes, it has become better. Before, we saw comedians as unserious. But now, they are well respected because of the obvious value they add. And because laughter is good for the mind, we all need them. So, we enjoy them one way or the other. Comedians in Nigeria know this fact, so they monetize it. Comedy for them is not just to amuse their audience. But it is also their source of income.
Many comedians in Nigeria don't need an introduction. This is because they're already popular. But there's something you may not know. Most of them don't rely on comedy alone as their hustle. They also know they need side hustles. And that's why we bring to you a list of 10 comedians who have side hustles. This is in no specific order.
Comedians in Nigeria who have Side Hustles
Ali Baba
Julius Agwu
Ayo Makun
Gbenga Adeyinka
I Go Dye
Basket Mouth
Bovi
Okey Bakassi
Gordons
Akpororo
Ali Baba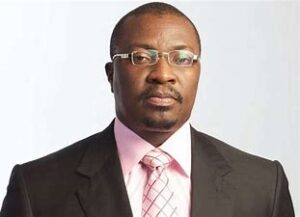 Atunyota Alleluya Akpobome is popularly known as Alibaba. He is a stand-up comedian and compere. Also, he is a radio host and actor. Also, he is the father of comedy in Nigeria. Ali Baba was born in Warri, Delta State,
Ali Baba is hardworking. He also works hard at improving himself. This comedian was once a bus conductor. He believes in the dignity of work. Also, he believes in smart work.
Apart from comedy, he is an entrepreneur. He has a chain of businesses. Among them is an eatery he co-owns with his wife. And they own a consulting firm too. Ali baba is also a motivational speaker. He is also known both in Nigeria and abroad.
Julius Agwu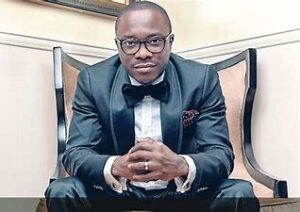 Julius Agwu is a popular Nigerian stand-up comedian, actor and compere. He is also a musician. His career started in Port Harcourt where he hails from. Julius runs his comedy show too. He is also not left out on the side hustle matter.
Comedians in Nigeria today have upgraded. This we can see in Julius Agwu. Did you think a comedian would write a book? But Julius Agwu did! He is the author of  "Jokes Apart". He is also popular for being an MC at events.
Ayo Makun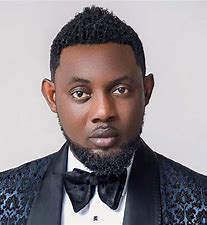 Ayodeji Richard Makun or AY, is a comedian, actor and writer. He is also a radio and TV presenter, producer and director. AY is the creator and host of AY live shows. He hails from Ondo State.
AY is even now very popular as an actor and movie producer. Have you watched "30 days in Atlanta" and "A trip to Jamaica?" Then, you'd know what we're talking about. Also, he produced the very popular "Merry Men".
Ayo Makun produces all his movies and TV programmes by himself. He does these through his movie production company. Meanwhile, he is also a Globacom ambassador.
Gbenga Adeyinka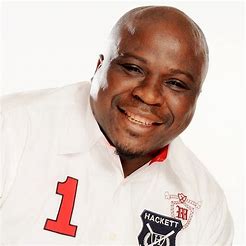 A multi-award-winning comedian, Gbenga Adeyinka the First is also a bundle of side hustles! He is a presenter, writer and master of ceremony. Also, he's a comic actor and compere. Gbenga Adeyinka is a Grand Comedian of the Federal Republic of Nigeria (GCFR).
He worked in an engineering firm as a Corporate Affairs Manager. Later, he started hosting programmes for some TV Channels. Gbenga Adeyinka is also the owner of Laffmatzz Entertainment. It is a PR and event management firm.
I Go Dye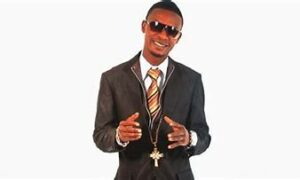 While we know him as I Go Dye, his real name is Francis Agoda. He is also one of the top comedians in Nigeria. He is a Real Estate investor. I Go Dye is also the CEO of Revamp company. He's involved in road construction.
It doesn't end there. I Go Dye has a water bottling company called Franstel Bottled water. He is an ambassador to the United Nations Millenium Development Goals.
More Comedians in Nigeria and their Side Hustles
Basket Mouth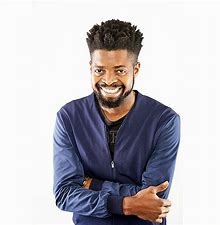 His stage name is Basket Mouth but his real name is Bright Okpocha. He is a talented comedian. Basket Mouth is also an ambassador to Globacom Nigeria and Amstel Malta brand.
Bovi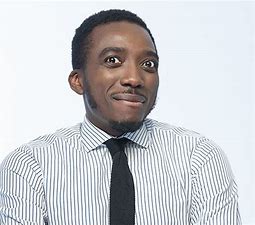 Bovi Ugboma is a wealthy comedian, actor and writer. He is also trending at the moment. Many brands seek to have him in their adverts. He organizes big shows and events. Bovi, from Delta State, also owns a YouTube channel. Also, he"s a Glo ambassador.
Okey Bakassi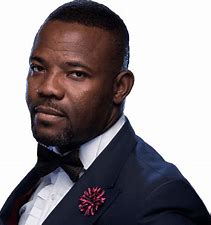 He is an OG in the comedy industry. This veteran started when comedy wasn't paying off. Okey Bakassi is a comedian, actor and TV presenter. Many may not know he's also into politics. He was one time Senior Special Assistant to the Imo State governor on entertainment. Okey Bakassi has organised a lot of big shows and events.
Gordons Is A Comedian in Nigeria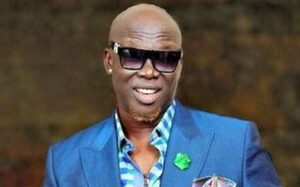 Godwin Komone is popularly known as Gordons. He is a comedian in Nigeria and a musical artist. Also, he's a TV host and MC. He is also from Delta State. Gordons has a humble beginning. But he worked hard to where he is now.
Akpororo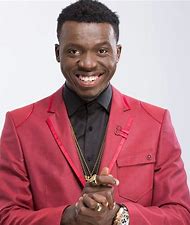 His real name is Jephthah Bowoto. But we know him as Akpororo. He is a stand-up comedian. Also, he's a vocalist and actor. He grew up in Warri but he's from Ondo State. Akpororo was once an Airtel ambassador. He's a nominee of many awards.
He has performed in many top shows. Meanwhile, he organizes his shows too. Akpororo performs in church events as well.