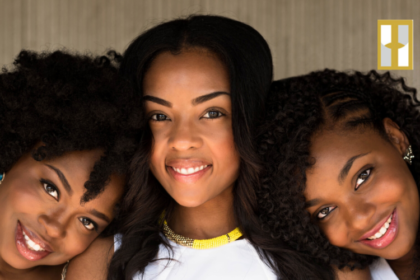 The application for the Know Innovate Transform Impact Challenge 2020 also known as KIT is now open. This project aims to use new ideas to transform the lives of women and girls in developing nations.
The female gender is no doubt exposed to a lot of injustice, discrimination and second class treatment making it almost impossible for them to flourish and attain certain heights in their communities and the world at large.
The KIT impact challenge in its bid to better the lives of women and girls is welcoming positive ideas from various sectors of life such as Health, Education and other Livelihood areas. Organisations involved in projects like this or those who have a strong passion to create meaningful opportunities such as the goal of the KIT impact challenge are welcomed to take part.
More About The KIT Impact Challenge 2020
The Know Innovate Transform impact challenge is one with global presence and recognition so the winners will benefit from a lot of things such as:
 Promotion across all KIT global platforms.
Access to KIT's international business development network.
Series of mentoring and coaching sessions with KITs global network of marketing, strategy, sales, finance and innovation specialists.
Expert support to develop an action plan for business growth and impact measurement capacity
Potential for ongoing collaboration and investment from KIT International
The rules to be a part of Know Innovate Transform impact challenge are pretty simple, first, your idea has to tick the following boxes:
Purpose-driven: improve opportunities in health, education or livelihoods.
Innovative: draw upon new or improved approaches or business models.
Scalable: demonstrate growth potential and measurable user/market traction.
Sustainable: have a viable business model.
Adaptable: show potential for application across multiple consumer groups and contexts.
Future Ready: can use technology, skills and business models that respond to changing times and needs.
Environmentally Aware: support the well-being and future of the planet.
Then your team has to show that they able to do the following:
Innovators: able to demonstrate the application of innovation processes.
Design-thinkers: have a passion for exploring options and testing ideas with users at the centre.
Ambitious: dedicated to growth, improvement and success on a broader scale.
Collaborative: with the desire and capacity to connect with our global team.
Aligned: with the vision and values of KIT International.
Finally, judging officials at Know Innovate Transform impact challenge 2020 will be carrying out their duties based on certain criteria so see to it that your team's submission is based on it.
Evaluation Criteria
The problem that you are responding to and the changes that you would like to see.
How is your solution innovative and how do you know it works?
What makes your solution environmentally friendly?
How could your solution reach more people?
To Apply, simply click here. The application closes on the 24th of July 2020.
Culled: Opportunity Desk