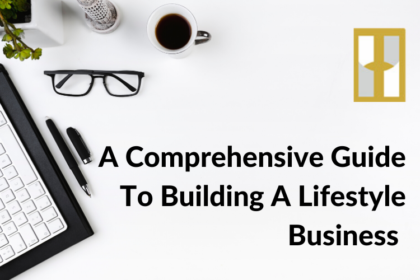 Starting a lifestyle business is not a walk in the park, but nothing valuable is. You will need passion, grit, patience, and a lot of knowledge. That's where this article comes in handy. Notice we didn't mention money? Well, lifestyle businesses are set up with more than money in mind, so the first things to consider will not be money. Want to own a lifestyle business or a digital lifestyle business? Then this article will show you how to start a lifestyle business.
Not everybody who starts a business or is self-employed is an entrepreneur. Some people are small business owners, some are entrepreneurs, and some are lifestyle business owners. David Karp, founder and CEO of Tumblr has this to say. "An entrepreneur is someone who has a vision for something and a want to create." So, this makes it important to know how to start a lifestyle business. It will help you fulfil your dreams.
Introduction To Starting A Lifestyle Business
For this article, we will focus on lifestyle business owners. Who is a lifestyle business owner and what is a lifestyle business? Who makes these definitions anyway, and why don't we just refer to everybody as entrepreneurs? Not only these, we'll ultimately learn how to start a lifestyle business.
All of these and more are what this article will unravel. Have a look at the table of contents to see what the topics are. After reading this article, you will have the details on how to start a lifestyle business. And you will do it excitedly too.
Table of Contents
What is a lifestyle business?
Who is a lifestyle business owner?
Features of a lifestyle business
Examples and types of lifestyle businesses
The difference between a startup and a lifestyle business
Benefits of owning a lifestyle business
The importance of work-life balance
Startup Vs Lifestyle Business
How to start a Lifestyle Business
Conclusion
According to Entrepreneur.com, lifestyle businesses are the ultimate when it comes to work-life balance. This should excite you if attaining work/life balance interests you. And it gives you a bit of a clue on what a lifestyle business is. So then, what is a lifestyle business and how do you start a lifestyle business?
What Is A Lifestyle Business?
A lifestyle is simply your totality. It is what defines who you are, what you do and why you do them. Lifestyle can also be termed as habits that make up an individual. People can't be separated from their habits easily. And that's why passion is a key ingredient in lifestyle. Because it has become a large part of their being, they do it so well over and over again. And they derive joy doing it.
Before we decide on what lifestyle entrepreneurship is, let's first determine what it isn't. Lifestyle entrepreneurship isn't sitting on a beach, lazing around doing nothing and making money. It isn't a get rich quick route to take, to show off your achievements. Lastly, it isn't a legally accepted way of defrauding people interested in you, your products or services.
Knowing how to start a lifestyle business is a first step in owning one. And this affords you the chance of building a lifestyle brand around the life that you love. It helps you create time for the moments in life that you want to experience and cherish. Your daughter's recital, your son's stage play or the opening of your wife's new gallery. You can be at these events as a lifestyle entrepreneur.
Lifestyle Business Explained
Being a lifestyle business owner is great! The perks, freedom and fulfilment that comes with owning a business are appealing. As a lifestyle entrepreneur, you're not just a business owner. You're a business owner whose business revolves around your life, family and the things you love. And with the internet, you're still able to reach a worldwide audience.
Simply put, it's the act of creating a business(es) that allow you time to live your life in the best way you want to. They give you a steady source of residual income and allow you to work without putting too much of a demand on your physical presence. Usually, you build a business around something you are passionate about. Also, a lifestyle business takes advantage of the internet and creates a level playing field for the lifestyle business owner in terms of reach and sales.
Who Is A Lifestyle Business Owner?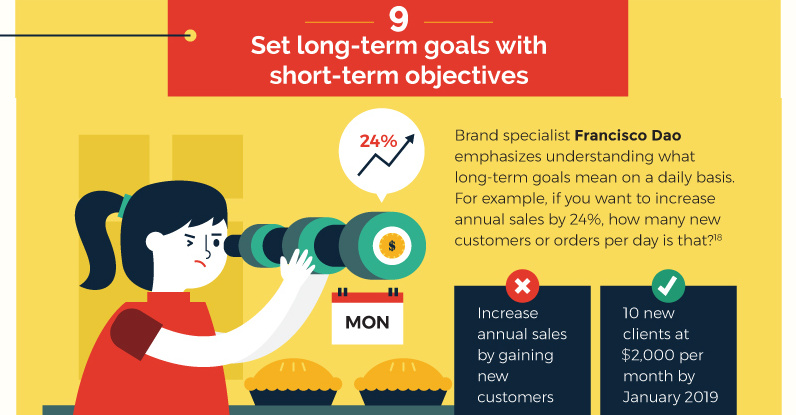 As a lifestyle business owner, your focus is not on starting a business to scale up and make money. Making a profit is a focus, just not the primary focus like other entrepreneurs. You are focused on creating a business that lines up with your passion. And this will serve as a driving force in your chosen niche. These words from Steve Jobs, founder of Apple confirm this. "You have to be burning with an idea, or a problem, or a wrong you want to right. If you're not passionate enough from the start, you'll never stick it out." This is one of the attributes that stand you out.
If for example, you have a passion for fashion, then you can visit fashion shows and post about them. The money you make from publicity and endorsement can sustain your lifestyle while allowing you to do the things you love. So, your business exists to sponsor your lifestyle and give you the freedom you need.
In plain terms, a lifestyle business owner is somebody whose business(es) centres around his/her life or passion; making it easy to manage and live life as he/she wants to.
There are similarities between a self-employed person and a lifestyle entrepreneur because they both own their company and time. But while the self-employed are concerned about scaling their business and increasing profit, this isn't the case for you as a lifestyle business owner.
Key Features Of A Lifestyle Business
Since there are similarities among different kinds of businesses, then we need to spell out the features. What are the features a business should have before it can be called a lifestyle business? When one is aware of these features, it'll bring a clear picture of what one desires to be or build. These include the following:
The freedom to pursue your passions
The most important feature is that the lifestyle business permits you to pursue your passion and interest. So you build the business around your passion and not the other way round. This is key because you aim to live out your passion to its fullest, and the business exists to give you the financial means of doing that and staying comfortable.
Also, there is so much positivity in having a passion. And a greater joy in pursuing it. It drives you and creates much excitement for you. And the sense of fulfilment that comes with it is enough reward. No wonder Oprah Winfrey advised thus: "Passion is energy. Feel the power that comes from focusing on what excites you."
Typically, you can start the lifestyle business with little or no funding. In other words, there is enough chance and need to bootstrap at an early stage. Most times, you might just need your phone, internet connection and sometimes a website at that early stage. Some people replace the website with a Facebook page, which is free and brings down the cost at that stage.
You don't answer to investors
This is another feature you must note in learning how to start a lifestyle business. You build your lifestyle company around you, around your passion, hence you have no plan of selling it off. There is no scaling into a corporation to get shareholders and the exit by selling your interest in the business. A quick note though, it is possible for a lifestyle business to have an add on that can be scaled and turned into a corporation.
An example will be Kylie Cosmetic by Kylie Jenner. The solution in such cases is to employ people to handle the business, using your brand power for marketing. And you continue to live and enjoy the lifestyle you have crafted for yourself.
It funds and compliments your lifestyle
Your business should be able to generate enough profit to fund your lifestyle. This is primarily why the business exists, to fund your passion and lifestyle and grant you the freedom you desire. When building a lifestyle brand, your why will be more important than your what.
Examples of Lifestyle Businesses
In learning how to start a lifestyle business, you must know the different ideas that exist. There are many lifestyle business ideas. You may fit into one or the other. And as a matter of fact, some can fit into two or more of them. Now that we are clear on who a lifestyle entrepreneur is, what he/she does and prominent features of a lifestyle business, let's look at some examples of a lifestyle business.
Influencer
Professional Writer
Consultant
Online Store
Owning a hotel/motel
Blogger
Influencer
This business became popular due to the rise and penetration of the internet. As an influencer, you can build trust and a following online through social media. Trust is a key factor in being an influencer. Once that is established, you can build a huge follower base. This trait makes you sought after by brands who would like you to "influence" the choices of your followers in their favour.
The cool part about being an influencer is that you can stay within your chosen field. So, if you are into beauty or fashion, you can influence for beauty products or new fashion gear by various or specific brands. Several influencers have gone on to open their fashion or beauty brands, after seeing the effects of their influencing.
Professional Writer
Writing for some people is as easy as ABC. They write with ease. It is part of them. And they do it with so much ease that when they are not writing, they are doodling. And there's much creativity in their writings that can't but make you marvel. These people will easily make a living off their passion when they learn how to start a lifestyle business.
You can earn money from your passion for writing while you continue to enjoy your passion. You can author fiction or non-fiction books, children books, books on your favourite birds or dogs or any of your favourite topic. As long as there is a niche for it and it is a topic that is already part of your lifestyle. These days, writers are in high demand. You could ghostwrite too. It's a whole new world of opportunities opened up to you.
You can decide to own a blog and post about your experience of various topics for people to read and learn. While you make an income through advertising, affiliate marketing and selling of online course. Let's say you love to travel, you can create a blog post on all the interesting places and cultures you have experienced for people to read.
You can also seek out endorsement opportunities from various travel companies, both local to your destinations and international. Lastly, you can take it a step further by being a vlogger, which is doing the same as a blogger, but with videos.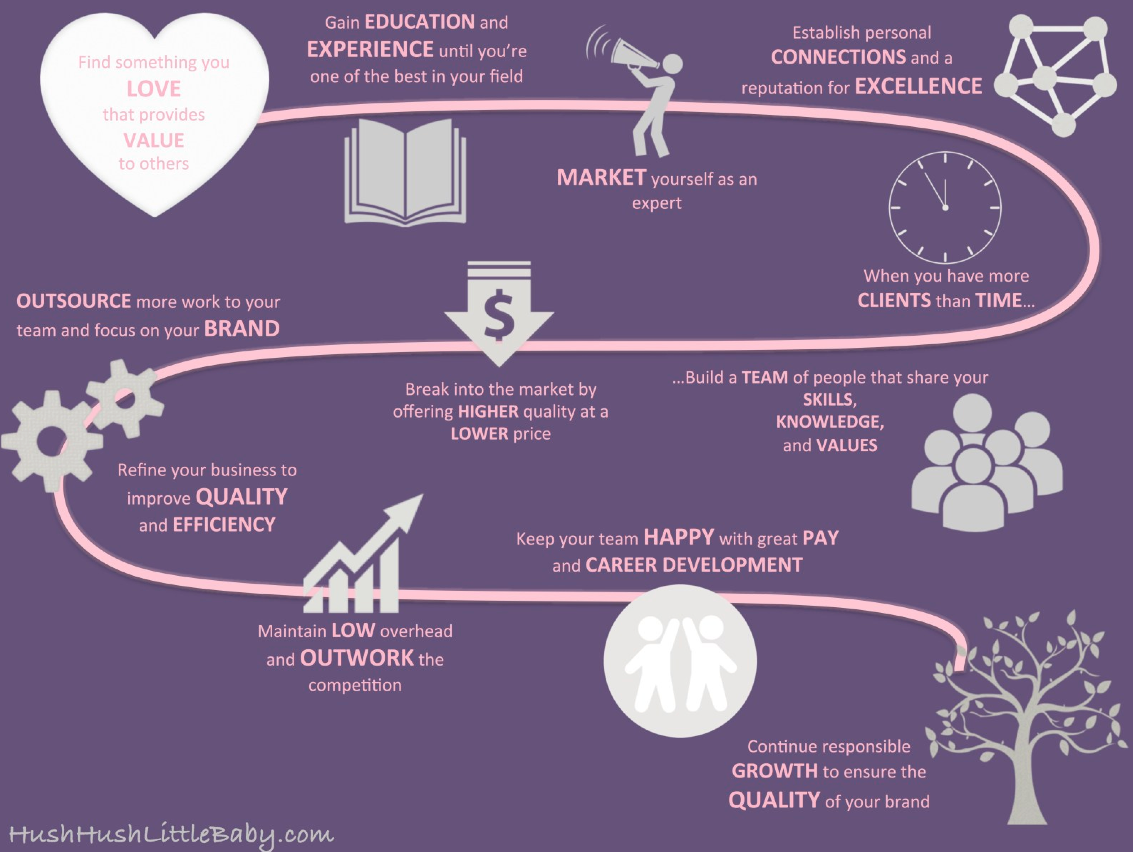 More Lifestyle Business Examples
Consulting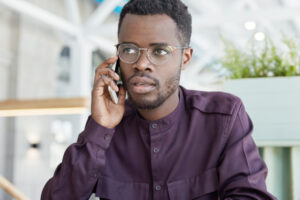 If you have expertise and knowledge on a specific topic, you can decide to be a personal coach or consultant to various people and companies. People who are seen as an authority on a subject matter can be called consultants. That is, you have a superior knowledge of a topic than others. And this knowledge is needed by individuals or a group of people.
This can be made possible by leveraging on the opportunities that the internet presents. So you can have online meetings, you can create an online course concerning your area of expertise and sell to people. Your area of expertise can be as diverse as financial (accounting or tax matters), personal development, parenting (of special needs children) or SMEs.
Online Stores
Buying and selling is one lifestyle business that will always thrive. And online trading is an extension of it made possible by the advent of the internet. This is very popular among most lifestyle owners within the fashion or beauty sphere. Even if they don't have their range of products, they end up dropshipping on other equally good products they create influence online for.
This gives them the benefits of making income and avoiding the hassles of not stocking the products. If you're interested in this lifestyle business, read about how to set up an online store with little or no money.
Owning A Hotel/Motel
Owning a food and breakfast hotel/motel is a great way to earn an income. If you love the hospitality business, that's even better. It gives you the time and chance to live a life you love and even save on rent!
No matter the situation, people must eat. Also, as people hustle around, they need places to stay as they travel for one reason or the other. And it might interest you to know that some hoteliers who are great cooks started off being the chefs. Building a lifestyle brand becomes easy for such because they loved what they're doing long before now.
Benefits of Starting A Lifestyle Business
According to Forbes, lifestyle business owners typically value time over money. And they seek an opportunity to achieve the work-life balance they desire on their own terms.
The benefits a lifestyle business has over others is what makes it more appealing to new entrepreneurs and upcoming business owners. Of course, you have to put in the work and make the business flourish. But in the end, these benefits make the work worth it. By the time you finish reading, you'll agree further that you need to learn how to start a lifestyle business. The benefits include the following:
The main benefit is the fact that you do not have to radically change your lifestyle, which is the purpose of starting a lifestyle business in the first place. If you have a passion for fashion, music or whatever, you can continue with it while building a business around it. You don't have to sacrifice your lifestyle for your success, or your success for your lifestyle.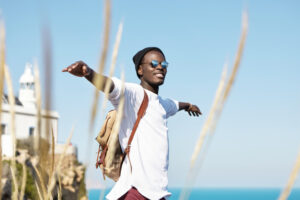 Freedom of time, as you can work when you choose. No need to call in sick or take an "official" leave if you need to attend to something else. So, wake up in the early hours and sneak in a few hours of work, do so late at night or in the afternoon. You decide your work hour and you make it fit around your life, helping keep your life moving smoothly.
You also have the freedom to decide from where you work from as a lifestyle entrepreneur. From home or a friend's place, at your vacation, at a party, the possibilities are endless. You are building YOUR business and can always put in work regardless of where you are, as long as it fits into your schedule.
You are in charge of the business, as such you can take decisions easily and faster. This improves the rate of your business reaction to situations. The red tapes attached to decision making at big businesses are non-existent in your case.
Since you own the business, you are not obligated to give a financial report to an investor or group of investors. You invested your money or bootstrapped to get the business to where it is. Hence, the pressure of managing and reporting to investors is removed.
Closely connected to the point above is financial freedom. You run a business that provides enough funds to sustain the lifestyle that you choose to live. This financial freedom allows you to pursue your passion and live your life freely and happily.
On the flip side, the disadvantages of starting a lifestyle business are:
Limited funds, as you have to personally or through family and friends, sponsor the business. This makes your decision making streamlined as you have to choose the important aspects to invest in.
Since the business is all about maintaining a lifestyle you desire primarily, huge profit might not be gained. Your focus is not majorly on profit-making and you also get to reinvest profits into the business.
Most times, you have to handle different aspects of the business. This is a result of the difficulty of hiring talents. Due to your limited funds, you might not be able to afford the level of expertise you require. Thus, you might have to learn to do different aspects of your business.
The Importance of Work-life Balance
Your lifestyle is way important to you, that's the reason you want to be a lifestyle entrepreneur. You want to have a balanced dose of being a business owner, but also not missing out on important family moments. Work-life balance helps you maintain a healthy level between your work, personal and family life. This helps to give you a sense of direction and purpose, It also influences the structure of your business and your general well being.
A lifestyle business is the ultimate in work-life balance, as you are engaged in a business that allows you family and personal time. The business also makes such a lifestyle possible.
Benefits Of Work-life Balance
A healthy and balanced life: Being overworked can affect various aspects of your life; your family, personal and work will be affected. A balanced work-life relationship will give you enough time to freshen your energy and thus perspective to life. Your business decisions benefit from your refreshed mind as do your health and family life. In the end, you become healthier, mentally and physically, as you can curb stress before it becomes a problem.
A productive mind: With the rest, you get from a work-life balanced relationship, you can better plan and execute as it concerns your business. Your

mind is refreshed

and sharpened and your attention to details is heightened. You can better analyze data, assess the problem and come up with solutions.
Tips For Improving Work-Life Balance
Get enough Sleep: As a business owner, you will work tirelessly to get your business off the ground. But as a lifestyle business owner, you should create time to have enough rest so as not to burn out.
Exercise as often as possible: Exercise is good for getting your energy levels up. It helps build stamina and a balanced lifestyle, to make you productive and healthy. It doesn't have to be strenuous, just light cardio exercises to keep the blood circulating and organs working.
Healthy diet: Cut down on the junk and high-calorie foods. This reduction will not only replenish your body and skin but help eliminate avoidable illness.
Take breaks from work: Even though your work is based on your lifestyle, you do need to take a break once in a while. This keeps you refreshed and refocused your perspective and energy.
More Tips To Improve Work-Life Balance
Spend time with friends and family: When you spend quality time with the ones you love, it will help give you perspective. So go on and create, experience and capture those moments to inspire you.
Go on holidays: You can sometimes get the needed boost from a completely different environment or experience. Explore the world, explore cuisines, discover new places of historic significance.
Start healthy hobbies: You might want to start biking, to explore and get inspired. Or you might want to learn how to paint or any other habits that you feel will relax and inspire you. Read what science says about showering to improve your creativity.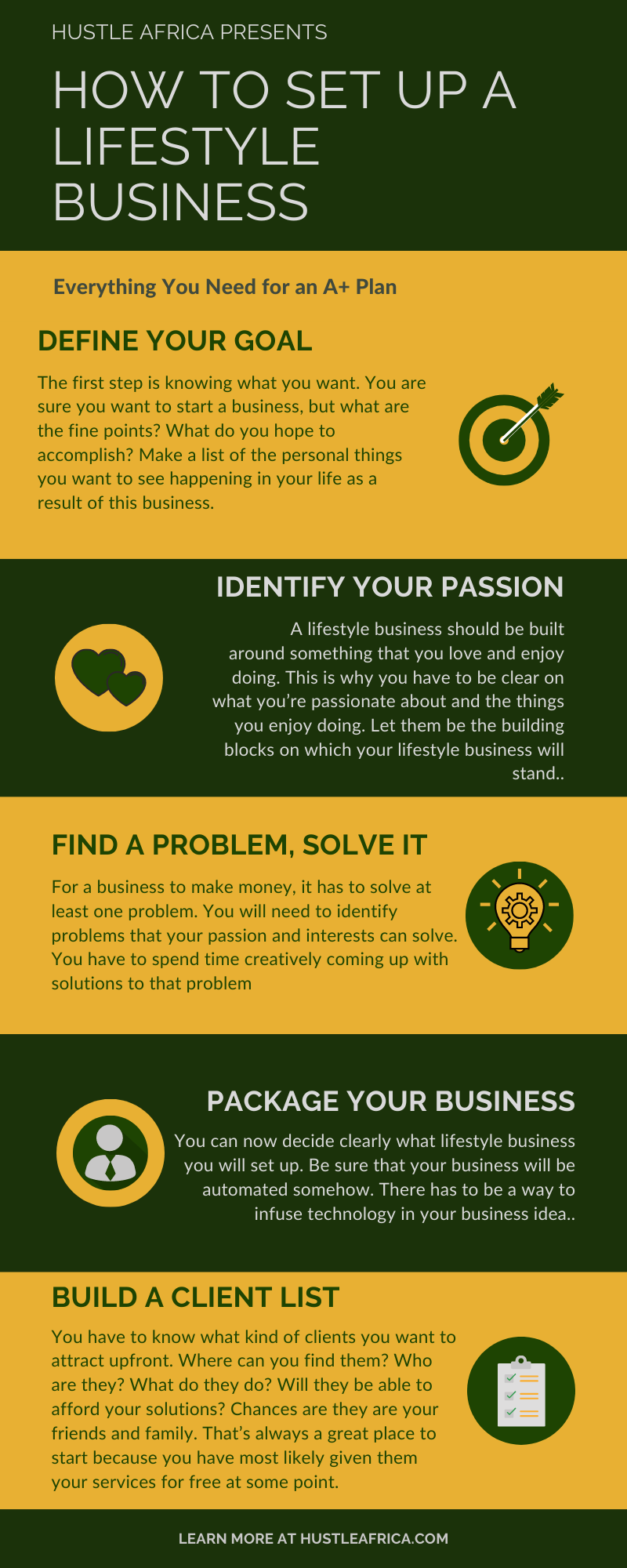 Owning A Startup Vs Starting A Lifestyle Business
How is a startup different from a lifestyle business? They may seem the same and even have some similarities, but they're not the same. Here is the major difference between lifestyle businesses and startups.
A startup's job is to grow big enough to provide a return to investors. But a lifestyle business's job is to provide a great quality of life to its owners.
A startup is established to make it grow at a fast pace and earn a lot of profit over that short period. But lifestyle businesses, on the other hand, do not go out seeking to attract additional funding or venture backing.
In a lifestyle business, the owner is responsible to no one but himself. A startup has the responsibility of making it big and earning money to be able to return the investment of the financiers and investors, as well as line the pockets of the owners. In the process, the owners and the employees of the business will have to do all they can, even putting their personal lives on hold, just to fulfil that responsibility.
How To Start A Lifestyle Business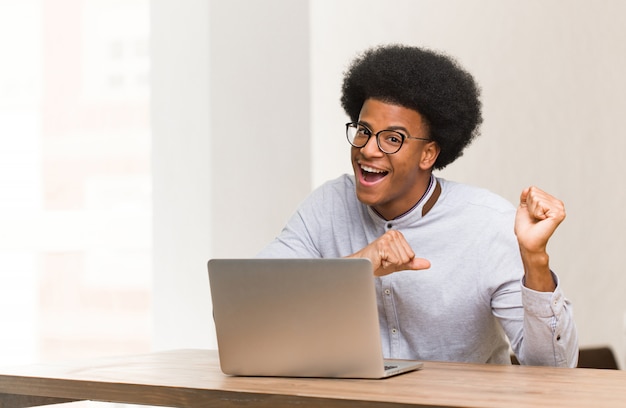 At this point, you may have decided to be a lifestyle business owner. You now know the pros, cons, features and benefits of owning one. The question still on your mind is "how do I start one"? There is no one size fits all. But the following will help you learn how to start a lifestyle business.
Start with the end in mind
 What exactly are you hoping your lifestyle business will solve for you? What do you want to achieve with it? Do you want freedom with your time? Are you looking for financial flexibility, so you can concentrate on your passion and creativity? Are those precious family moments important to you and you would rather not miss them?
Define your goals and have the result you seek in mind. This makes it easier in choosing your type of lifestyle business and the structure of the business. Now determine how much, financially, you would need to be able to live such a life in comfort.
What are you passionate and interested in?
Your lifestyle business should be built around your lifestyle and passion for one simple reason, consistency. It is easier to constantly and continuously engage in an activity that you are passionate about, the diligence and discipline come naturally. you need to decide, what are my passions and interests? Is it travel, fashion, an animal lover, sports, training, the environment? List out your interests and passions in descending order, with the most relevant first.
Decide the problems that your passion and interest can solve, look through and determine the profitable one. The idea is for your lifestyle business to be able to sustain your lifestyle. It can't do so if it is not profitable and you would be unable to live the life you desire. Make sure the projected profit from your business can meet up to your financial goals in step one above. Here's how to carve a niche for yourself in business.
More Ways To Start A Lifestyle Business
Decide on a lifestyle business plan and structure
The structure should be one that allows you the freedom to engage in the passion and interest you have penned down. Let's say you are passionate about fashion and have a great fashion sense, but have no capital to open an online store. You might want to consider the setup to be a personal shopper and shop for those who are too busy to or lack the dress sense. How do you take orders?
Do you market via social media and WhatsApp, do you set up your website, how do you get people to your website? Would your satisfied clients recommend you to others? Word of mouth advertisement is still a potent form of advertising and recommendation is key. Decide your structure and setup and put it in place so that your business can run seamlessly.
Once you set up the structure and your business is up and running, you should observe what works and what doesn't and adjust where necessary. At this stage, you are testing your business structure and putting the right model in place, so it can be automated. This is the stage where you get feedback from the clients you have gotten on the order, delivery and payment structure.
Every aspect of your business should be tested to see how they function. You want your business to be optimized for traffic and not crash or give off a bad user experience. This will chase away potential clients and even established ones, so be diligent in eliminating obstacles to the ease of doing business with you.
As humans, as much as we are rational, we are emotional creatures. Your job as a lifestyle business owner is simplified if you can connect with your client on an emotional level. Give them an experience they can never forget. Create values and a culture of customer service that puts them at ease and sees your business as "their brand". People will do things and go the extra miles for a business they feel they have a stake in. This also helps you in charging what you are worth and not being looked at as expensive or overpriced. Create an experience for your client, create magic!
Scale-up – Once you have a functional system in place, you can scale the business to the level that you need it to be to take care of all your goals in step one.
Conclusion
A lifestyle entrepreneur is different from an entrepreneur, as the focus of a lifestyle entrepreneur is more on the freedom to live a life of his/her choice.  The details on how to start a lifestyle business and owning it afford the owner great freedom. Talk of the time, location to work, finances and much more.
Also read: Set Up Your New Lifestyle Business In 10 Simple Steps