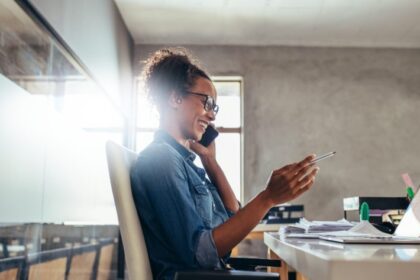 Anybody can create an online course. Anybody with marketable skills, that is. It doesn't matter the skill: baking, arts and craft, painting you name it. It can be taught via the internet. Thanks to the pandemic, the world has realized that we're not limited by distance. This is evident in how global brands have embraced remote work, and kids now go to school online. Part of dealing with the new normal is finding ways to thrive in this new world. That's why creating online courses is a really good idea. You can impact lives while you make cool cash on the side. This is what it means to be a lifestyle business owner. You creatively come up with ideas that add to your lifestyle and your pocket. Let's delve right into our article today. We'll be showing you how to create an online course for free.
Why?
Because money is not exactly easy to come by right now, and we're all about showing you the most cost-effective ways to build the lifestyle business of your dreams. Plus, money isn't the first thing you need to begin a business. Let's get to it, shall we?
How To Create An Online Course For Free

As long as you have skills or knowledge in a certain area, with a little creativity you can create courses online.
From baking to film, to writing, you can make any kind of course that some of the billions of people online can connect with and start learning. Coinciding with their decision to start learning something new, you start making money.
What are the important stages of creating an online course?
Pick a topic
Qualify the demand for the topic you want to teach
Create a profitable outcome for the customer
Research content for your course
Structure course into modules
Choose the best delivery method for each lesson
Film, record and edit the online course
Set up your online school
Distribution channels and perfect price models
Launch your course and market
 Let's dissect them below.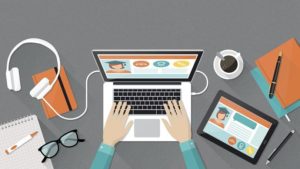 Pick a topic
Select a topic in which you are knowledgeable. You do not have to have university qualifications' because your video can be about cooking, baking, or tying gele. Write about your skills or experiences. It can be something as easy as 'how to move from the friend zone to the love zone?'
Is there enough demand for the topic?
How deep will you go into the topic?
Qualify the demand to users online on the topic you want to teach
Research the topic and find out the number of people interested in this course. You can use Google search to find out what people are looking for on the internet. Even if there is a lot of competition in the course, you have chosen, as long as people are searching for the keyword on Google, do not be put off. Tailor your course to suit a certain market. You could target students, housewives or market traders, depending on the subject of your course.
Qualify your choice of topic by how many people are talking about it, what questions are being asked, and make your course better than your competition's course.
Create a profitable outcome for the potential customer
The learning outcome determines how many people will buy and watch your course. What is the benefit to the watching? What will they learn? How can they use the skills that they learn?
Let your potential course watchers know what they will learn from your course. Let them know how they can monetize the skills that they learn from you. That is the only way to ensure that they will enrol.
What skills will they learn? What new knowledge will obtain? Will they be more confident after taking your course? Communicate this. This will ensure that your target market is attracted to your advert and are interested in taking your course and they are satisfied and this will help you have good reviews.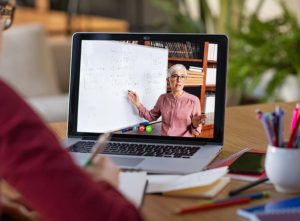 Research content for the online course you're creating
Use your research to select the right content for your target market. Focus on content that will help the viewer reach their market outcome.
Attach your content to the marketing outcome that you want to meet. Focus on answering questions with your content. Fill in the loopholes of your competitors by researching and answering questions that they do not answer.
Structure the course into modules
Group your content into and align the topics in such a way that you will train and equip the people who sign up to watch your course.
Take it systematically. Guide your viewers into each salient topic and then build as they learn each point.
The creation of a workbook that can be printed out will help your potential customers remember what you taught them in the course. This makes it practical.
Choose the best delivery method to be used for each lesson
Video is the best way many communicate in this season. Everyone has gone to YouTube for one thing or the other. Using an inspiring background and speaking in a clear voice will help the users learn and practice as they go.
You can also combine audio, video, and word content. Experiment and strike a balance between video and audio to engage your viewers and give them the best experience. All of this can be achieved using apps on your mobile phone.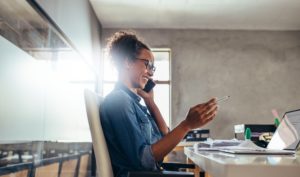 The process of filming, record, and edit the online course
Be as professional as possible in the production of your videos. Speak slowly and be clear in the delivery of all your points. Study Google courses. There is a mix of videos and questions after every session.
Get the apps you need to create every section of your course. If you do not want your face in the mix, you can record your screen. This is called screencasting. This is the most common among newbies. Edit your videos using Camtasia. This handles the finishing, that is, the addition of sound, text, pop-ups, and memes. Save as mp4 and upload. Cool! You're learning how to create an online course for free.
Set up your online school
Three ways to set up your online school/online course are:
Online course marketplaces
Learning management systems
Plugins on your website
This is the usual process employed by many who are building an online course for the first time. Using a learning marketing system like Thinkific is business smart. You can link to your website and share using content marketing. You can brand it with your logo and other branding materials that define your brand identity. These days, you don't need money to own a website. There are free websites and free domain services. All you need to do is take your pick.
Distribution channels and perfect price models
Define the purpose of your online course.
You can designate it as a product or a lead magnet. Make it an income stream. It can be a residual income stream.
If you are just starting, set a price that appreciates the value you have put in the course. Check out what your competitors are charging for their courses. Increase your price and offer more value in your course. Pricing your course lower looks like your viewers will not get more value from buying from your brand.
Launch your course and market
Marketing is king when it comes to online courses.
If you do not market, you will not be paid. Put in the work. Marketing crowns the effort you have put into making your online course.
When you have vetted your course and everything you want to teach is done, launch your course. Plan a long-term marketing strategy. Start publicising your course across social platforms, and other strategies. Create a process for enrolling students. Rinse and repeat.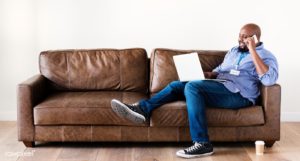 Some Of The Strategies To Use In Promoting Your Online Course Include:
Running Facebook and Google Ads
The use of early-bird discount promotions
Content marketing plan across several channels to sell your online courses
Using your email list to market to your clients
Collaborating with industry leaders and influencers to promote your online course
Running affiliate programs with bloggers in your niche
Distributing your content across social media using distribution apps
Tips:
Draw and execute a two-year distribution plan for your marketing to get your online course sold. Commit to marketing every month.
Kindly leave a comment for any questions you have on creating your online course. It is a classic way to work once and keep earning for as long as the topic is relevant. We cannot wait to see the courses that you create and see you succeed with flying colours.
Some of the advantages of having an online course:
It is a way to validate your proficiency in any area of study.
It shows the watcher that you can walk the talk and are an authority in your field of study
Having an online course is part of the portfolio of every industry leader or entrepreneur
It is a great way to sell your knowledge with thousands globally
There is an opportunity to make more money and more impact on others
It is a great way to generate leads.
Now that you have learned how to create an online course for free, what will you be teaching?
Also read: How To Market Your Business On Instagram And Make Sales Like A Boss