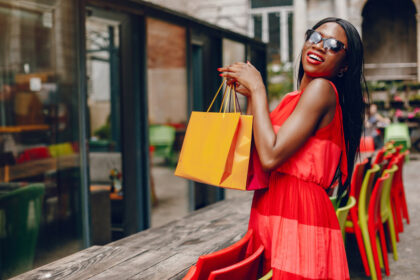 Starting an online store with no money is not as complicated as you might think. So many people think that the first thing to do to start a business is to get capital. But this is not true. Now more than ever, we will need to find creative ways to set up lifestyle businesses with as little capital as possible.
The world has moved generally online. And that's why you can do almost everything there. This of course makes life easier for all. So, it's a great idea owning an online store. Also, this will save many from lack of job. It will provide them with a reliable source of income.
In this article, we'll show you how to start an online store with no money. Here's a list of the things you'll do:
Begin with a business plan
Find the perfect products
Handle all the paperwork
Build your online store
Market your products using social media
The only thing we ask is to have a source of income. And once this is in place, it is a good step towards living a good life. Because. having a source of income ensures that you meet your basic needs. And it also gives you dignity of labour. You have something worthwhile doing. But one thing you must take note of is that businesses don't become successful or profitable overnight. So, starting an online store without money is a process that involves planning, learning and being patient.
Helpful Tips For Starting An Online Store With No Money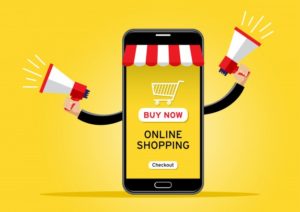 I would like the honour to teach you how to start an online store.
When you have an online store, you can sell many things. I want to make the deal sweeter. You can sell anything. From clothes, shoes, edibles to electronics. But it is important to have a ready market to buy the goods you want to sell. And this is because you'll be starting without money.
This might not require money but it will cost you many other things. Thankfully, you don't need real estate. Cool, right? Since it is an online store, you don't need a physical store. All you need is your laptop, a good internet connection, and the knowledge that you have acquired over the years. You don't have to hire any staff until you need to scale up.
Your Zeal In Starting An Online Store Should Be Strong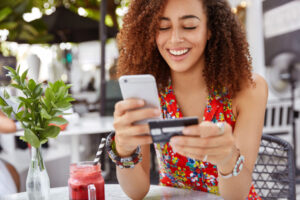 When customers start making payments with the cost of delivery covered, your ship is sailing. It is time to lift your oars and start charting the course of your online store. This is the stage where you need to embrace the business with all zeal. It does not matter how little your beginning is. Keep doing your thing.
Get a piece of the e-commerce cake
There is a reason the e-commerce sector of the economy keeps growing. And it gets revenue in the realm of billions of naira every year. You should be getting a piece of that cake every year.
Let's show you how
There are simple steps to starting an online business that you should be following. Let's guide you to build the online store of your dreams with your unique brand.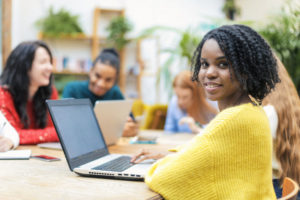 How To Start An Online Store With Little or No Money
Start with a business plan
Starting an online store takes planning and hard work to achieve. You may not need any other money to start your online store but you will need knowledge, hard work, commitment and determination. And these form the basis of your business growth. Every business needs proper planning so as  to kick off on a good slate. The more informed you are, the better.
Basics of your business plan
Find great products
Sort the paperwork
Each of these steps is your pathway to success in your online store business. They are important because once you sort them out, others fall in place. So , in order to start an online store without money, let's break it down. And of course as we do, the steps get clearer.
Steps To Build Your Online Store With No Money
Find great products
Research:
This is a good way to start a business venture. You need as much information as possible. When you are looking for a great product to sell, where do you go? Google comes handy for many. Some readily go to Instagram while a few search other social media. You can as well check Amazon or ebay for trending products. And you need to ensure your suppliers have those particular products. Wherever you search, the aim is to find the right amount of useful guide on products to sell.
After the research, you will come up with many people from different places looking for the product you searched for. This exercise is a simple one called social listening. You are trying to find out the number of people looking for a particular product. The goal is to help demand meet supply, and in the process, make a commission.
It'll be nice if you carve a niche for yourself too. Let's say you choose the domestic niche. And here we have products like pots, electric cooker etc. Try and stick to products in this niche because you know it and fewer mistakes will happen.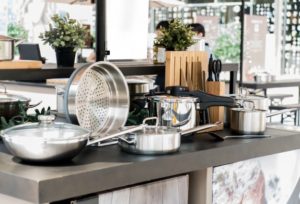 More Steps In Starting An Online Store
Product examples:
If you are interested in the perfumes, bath washes, and the toiletry niche it would be nice to stick to this niche too.
Your research is about others though not you. The goal is to find what people want and what they are willing to pay for. Since you don't have them readily in a store, you'll serve as a middleman between the seller and buyer. But of course, the buyer need not know. The seller will sell to you at a discounted price so you could make your own gain. And this is without selling at a high cost to the buyer.
When you find the products you want to sell, find people who want the same products. Do keywords research to discover the number of people who are searching for your products online.
Also, follow Facebook groups and read forums to know people looking for recommendations on what to buy. You can  also scan social media for people who want to buy anything. And then sort through till you find the people in your niche.
Read the reviews on online stores in your niche to learn what is working and what is not. Use this information to make your online store better. Settle on the products you want to sell and start looking for contractors for the products.
Do The Paperwork to Start An Online Store 
Your new store needs a relatable or expressive name. Check online to see if the domain name is available.
I would advise you go with a relatable name. A name is very important. You want it to stick in the memory of the hearer so that they can remember it. At any given time when  they hear it, they won't just remember but will recommend it to someone else. You want people to identify with your online store and trust you. And you also want to make huge sales at the end. This requires work and time too.
In Nigeria, you don't need to be registered to have an online store.
With the rising number of scams happening on Instagram, getting registered will give your business credibility. Getting a website will also make people confident about doing business with you. And also get your social media platforms up and running and focus on building credibility with your followers.
Supply Chain Is Needed When Starting An Online Store
You might have been wondering, how am I going to get the products to sell? Don't worry about getting products. Be the bridge to the products. You don't need to be the one who owns the products. All you need to be is the one who sells the products by connecting demand with supply. E.g If a client needs fittings of about 12 lamps that are a particular brand and has only seen three, that's a loophole. If you have the remaining 9 lamps with any of your suppliers, this is your loophole to make commissions on all 9 lamps. All you need are suppliers for anything from clothes, to luxury duvets, to groceries. You can sell anything, as long as you can supply the demand.
Suppliers and delivery channels: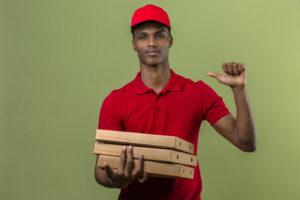 Talk to your suppliers about supplying buyers to them. Get in touch with logistic companies such as Gokada, Opay etc. You can even start with Jumia and simply supply the goods and do deliveries to Jumia stores to deliver the goods.
You can practice 'blind shipping' so that you keep your clients. Blind shipping is when your company name and address appears as the return address. Or you can use Jumia or Konga delivery companies. You can even use GIGM Logistics to deliver goods for as low as N900 (God is Good).
Set Up An Online Shop Without money
Use a free website such as Blogger or WordPress to advertise your online shop. Make it look good and make navigation easy. Use the online tools to help you set up an e-commerce store. Shopify and Woocommerce are best-known e-commerce stores.
As I said, you can start with Jumia and Konga. As the demand for your goods increases you can start using Gokada or Opay to make deliveries. Using these companies implies security for the client.
Remember your money is not involved, but you need to give your clients confidence by protecting their money the way you would protect yours.
Pictures, graphics and video representation
When starting an online store without money, these are very important as they make your products appealing. Build your online store using pictures of the products that you want to sell. Also, build attractive product listings so that people can see when they visit your store and make payments. Make sure that the actual products are similar in appearance to the online products. Your credibility is needed in this area. Make your displays 'what  you se is what you get'
Practice great customer care, and good referrals will grow your business exponentially. Protect your customer. Add a payment app that allows you to make payment with your card. Or with other apps that allow for international payments.
Update your store and get advanced features as your business grows. Starting an online store with no money is possible. Does it seem plausible to you yet?
Be Gung Ho' About Marketing When Starting An Online Store
Start selling aggressively. Now utilize your previous research and visit your Facebook groups and forums to start marketing. Reach out to the people making requests and asking for recommendations about where to buy your chosen products. Visit Google and research the people looking to buy your products and introduce yourself to them. Jumia and Konga have slots for selling using their website. Also optimise your website. Plan to do some Facebook advertising as you get money.
Get one happy customer, and you are off to a good start.
Promote your online business to the best of your ability. Be consistent with your promotions.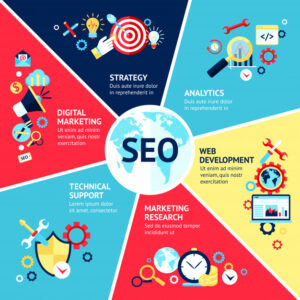 SEO Marketing 
Choose to start SEO marketing. It is useful for optimizing your website. And this will help customers find you via Google.
You can start doing your Do-It-Yourself SEO marketing to attract customers to your website. Do you want your website to be found among the many websites from different niches on the internet? Then you have to do SEO.
With the exercise of SEO on your content, the people looking for you will find you. Without SEO, they will be finding your competitors who have had their SEO done. It is a simple maths.
Strategies to improve your SEO
Consequently, when you improve your SEO, it makes your website discoverable.
What's the use of being online when people can't find you easily? Some of the easy ways to get SEO done is through blogging and guest posting. Posting of interesting and informative videos on YouTube is also a way. The best thing about the process is that you are starting an online store with no money. And this is the process of building website traffic organically. Why not start now?
Also read: What's A Blogging Strategy and Why Do You Need One?