According to Hootsuite, over 1 billion Instagram accounts are active every month. This same stats tell us that 90% of Instagram users follow a business, and at least 500 million accounts use their Instagram story daily. Let's talk about how to advertise on Instagram for free. That's promoting your business without spending money.
Many businesses are cashing out via Instagram by building trust and meeting the needs of their followers. The first step is building trust. If people do not trust you, they will not buy from you. If people do not believe you are competent, they will not buy your products. When you have trust, you will have engagement.
Instagram Tip: if you put lovely pictures and videos, Instagram will love you, so will its users.
4 things to do with your business on Instagram to generate engagement
Show people who you are.
Make Instagram your portfolio. Share photos and videos of you doing life with them.
Be relatable
Give people a wonderful experience, and they will always come back.
Increase content production. Less is not more on Instagram
Use Insta stories. A LOT.
Cross-pos from Instagram to other social accounts like Facebook, Twitter, etc
Let your content centre around people
Ramp up the hashtags
Tag, brands followers and locations
Work with influencers
Regular giveaways
How To Advertise On Instagram For Free: Some successful Nigerians with their business on Instagram
Others sell their market wares on Instagram. They are market women and men. Branding has set them apart from regular Instagram users. Laura Ikeji Kanu, the sister of millionaire blogger, Linda Ikeji, sells on Instagram. She sells clothes and products in the beauty and makeup range. Also, she dances on Instagram videos regularly and keeps her followers engaged. She keeps it real even as she engages buyers in the high-end products.
Tacha of Big Brother House 2019 sold 20,000 pieces of power banks a few weeks ago. It took her an hour to sell everything on social media. She made N6 million in one hour. She collaborated with a foreign company to make power banks. The wireless power banks we called Tacha Power banks. She is strategically using her popularity to make sales. Tacha's fans bought her power banks. She has followers with buying power.
What do you notice from the three examples above?
They built a brand
The creation of unique products and services
The commitment of time to build engagement and relationship with their followers
They created a demand by informing their audience in creative ways the uniqueness of their product
A list of things to learn to successfully promote your lifestyle business on Instagram for free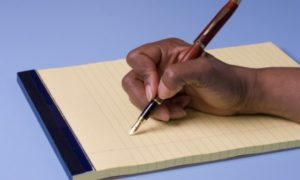 Here are a few things that you will have to learn when interacting via your Instagram page.
When you join Instagram, explore, and follow a few accounts that catch your attention. Take note of the reasons you followed the account. What are your expectations towards the brand? What do you enjoy? Do you like colours or pictures? Are the captions energizing? What do they inspire in you? Is your perception towards the account negative and positive? The accounts you declined to follow, what was wrong with them?
Have a solid content strategy
Defining your audience helps determine the content strategy to meet your goals. Who is your target market, and what is their demography? What are you doing to improve the brand awareness of your business on Instagram?
What topic, product, or service do you want to sell on Instagram? Are you taking any actions towards building the kind of followers who like and trust your brand? Are you optimizing your Instagram page so that you can make sales even when you are asleep?
Use a business page to advertise your business on Instagram
The use of a business page on Instagram will give you access to the reports on the page. It shows you the profile visits, video views, signups, and 'clickthrough's on your content'. This helps you know where you should improve your engagement. It also strategically lets you know where people are falling off in your buyer's journey. Then it shows you the number of conversions per engagement. It measures your results so you know your return on investment at a glance.
Unless you have a strategy, you will be lost when it concerns conversions. A strategy is a set of plans executed over 1-3 months to see if it grows, you are your business on Instagram. The goal with Instagram is the number of followers at first. As soon as you hit your first 500 followers, it becomes likes and comments. Soon afterwards, it becomes engagement and sales. All are a process of building brand awareness on your product, maintaining sales, and getting your customers to become your brand evangelists.
Give valuable information
When people like your colours, design, or niche (branding), they will follow. If you do not provide value that will satisfy a part of their goal for being online, they will un-follow you. Do your research and find useful content to share daily. If you are of benefit to your followers on social media, they will recommend you to their friends.
Use hashtags, educate, or inform your followers on Instagram. Communicate your humanity to your followers via your content. Train your customer care; always check that your customer is satisfied with the product. Then ask for referrals.
You can accept direct payment in your bank account when you are just starting up. As soon as possible though to build the credibility of your brand, start using Flutterwave or Paystack to accept payments for your business on Instagram. It quells the worries of your customers that you are a scammer.
The great thing about it is that people know you are not running away with their money. Furthermore, you can receive payments from anywhere in the world with those payment platforms.
The buyer's journey consists of the following steps:
Awareness:
Your post reach and follower growth rate will determine the level of your brand awareness on Instagram.
Engagement:
People who like and share your post will determine the level of engagement you get on social media. Make your posts likeable and shareable by people watching and helping to meet their needs.
Conversion:
When using paid ads to grow your Instagram page, you should pay close attention to your click-through rate, cost per click and email signups.
Clients
If your clients provide reviews without requesting for it, that is a positive sign. Add requesting for referrals to your strategy so that you can know how much the client is enjoying your product and share with others. Now you've learned how to advertise on Instagram for free, what's your strategy for promoting your business? Don't discount running paid ads altogether, because they help too. If you do all these, in no time, you'll be teaching others how to advertise on Instagram for free.
Also read: Why Your Online Presence Is Important And How To Improve It