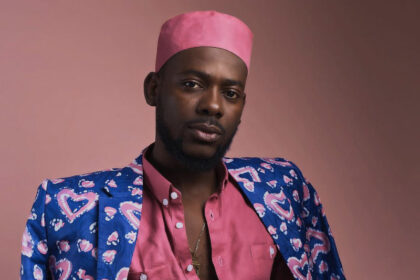 Adekunle Gold is many Nigerians' favourite. There is hardly anyone that can not relate to him. Even toddlers and kids can sing his songs by heart. Ever heard of Sade, or Pick Up? Then you are a fan if you don't know. Ag baby as he is fondly called is known for promoting his culture. Apart from this, he sings in his language. Adekunle Gold is fond of wearing locally made Adire and other local wears. That is not all. He bears his real name. Adekunle, a Yoruba name for "there are plenty crowns in this house". You will agree then that he is a man of the people.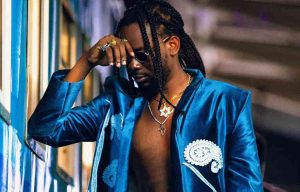 However, there is more. In what appears to be the most humble yet classy wedding ceremony, Adekule Gold married Simisola. This wedding was the talk of the town, not because of how much went into it. It was the trending gist for a while because it was down to earth. Unlike what everyone expected, there was no public announcement or shenanigans. It was even later that Nigerians got to know that the two got married. What? Celebrities of their class? Hip Hop stars like the duo doing a silent wedding ceremony? That is crap, some would say. But in reality, that was what happened. We all expected high-class and top-notch outing with a tough of the elite class, the political class, and hip hop stars from around the world. 
Here Are 5 Reasons Why We Love Adekunle Gold
Simi
Simi is no doubt the people's person. She is famous for her sonorous voice texture. It appears she can win over the heart of many. Many thought she had something with Falz. This was because they had amazing combinations. From Soldier to Foreign, to Chemistry, the duo had singles that shook the Nigerian music industry. This was what brought about the Falz-Simi relationship. But surprisingly, things took a different turn.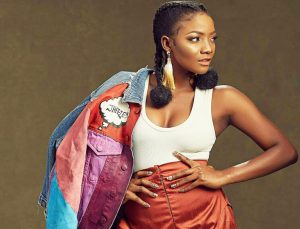 This was the first sign.
How the couple was able to live a simple life was a myth. How they managed to keep their relationship life out of the public was something commendable. Over the years, people have made conclusions. It has become a popular opinion that celebrity relationships don't last. There have been cases from which this conclusion was drawn. Toyin Aimakhu, Toke Makinwa, Tiwa Savage, Fathia Balogun, Mercy Aigbe, to mention a few are case studies. But, theirs has not ended in tears and will not in Jesus name.
Nothing is new under the earth, you may say. Matter of fact, some came out to say that every single Adekunle Gold recorded, had Simi's voice. In the same vein, in every of Simi's song, there is underlying Adekunle Gold's voice. Sincerely, this was true. In an interview, however, Adekunle Gold revealed that the girl he mentioned in his single, Sade, was a girl he had been liking for a while. However, things didn't work out between them.
Duduke or Something Different
2020 favoured Adekunle Gold and Simi, truth be told. Earlier this year, Simi released a single, Duduke. Duduke caught the attention of both young and old. She then went on to introduce the #DudukeChallenge. In a video that looked like a template, Simi danced to her own single but while pregnant. For a cash prize of N200,000 and a recording deal, people began to participate in the challenge.
Later on, her hubby Adekunle Gold dropped Something Different. It now looked as if the duo had planned to take over the music industry this year. Something Different hit the industry quote differently. People from outside Nigeria vibed to the song.
What Makes Them Different
A Private Relationship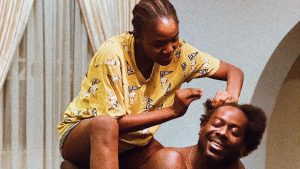 These days it's hard to keep a relationship private. For the average Nigerian, we always want to show off. Social media platforms are filled with displays of wealth, material things, and affection. But Adekunle Gold and Simi managed to live a meaningful life, outside Instagram and Twitter. For this, a lot of people respect the couple. Although others do not share sentiments with them, the difference is clear.
A Private Wedding Ceremony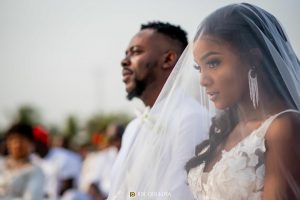 Not only did Adekunle Gold and Simi keep their relationship off the gram, but they also wedded without noise. How were they able to do this? Only the couple can answer this. But only twenty per cent of the music industry knew about their wedding. They only released pictures and videos of themselves after the day. It was indeed a success, irrespective of the small number.
A Private Pregnancy
It appears the couple is used to keeping sensitive information out of the public. Simi was pregnant and nobody knew until she decided to let the world know. This she did with a one or two-minute video that went viral. It has now become evident that this is intentional. They intentionally choose to keep their private lives off social media.
Adejare "Deja"
Again, Adekunle Gold and Simi waited five days after giving birth to their first child, Adejare, before making the announcements. How they manage to do this remains unfathomable. How they had the patience and reservedness to not announce the birth of their first seed is something else. Until Simi took to her Instagram page to make the announcement, no one knew. But after then, there was a three-page text message that Adekunle Gold sent to his wife Simi, telling of how he missed her and how much protective he is of Deja.
The arrival of Deja is magical. While others have suggested that they name her "Duduke", others have no issue with the Adejare.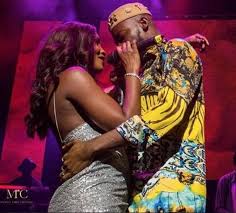 Barely after the announcement of the arrival of Deja, a man identified as Wisdom Obi Peters, has been saying all sorts. He first ridiculed the couple's music career and then went on to say disturbing things about the new baby. It was later revealed that he's a student of Uniabuja and has been making rape threats against AG and Simi's baby.
They have not said anything as regards the threats yet. But eventually, Ag baby is still our baby.
Also read: These Celebs Earned The Most Money In The World In 2020