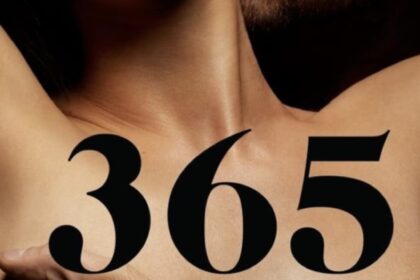 Netflix's new Polish film 365 Days or 365DNI is off to a strong start for the streaming service, currently trending at number 6 on the platform in the United States as of this writing. But the movie's rapid popularity may be more of a curse than a blessing for the hungry streaming service. Viewers have taken to Twitter to express their displeasure and discomfort with the racy, sexually charged new movie due to its controversial subject matter.
What Is 365 DNI About?
365 DNI follows a fiery executive (Anna Maria Sieklucka) stuck in a spiritless relationship when a powerful mafia boss (Michele Morron) abducts her. He then gives her one year to fall in love with him. It is based on an erotic book of the same name written by Blanka Lipińska. The movie seems to have struck a nerve with Netflix viewers. Complaints centre around the idea that the film is romanticizing Stockholm syndrome.
However, other viewers have favourably compared the film to Universal's billion-dollar Fifty Shades of Grey franchise thanks to its erotic tone and racy sex scenes, which include depictions of BDSM and voyeurism. Many viewers are clamouring for the other three books in the series to receive film adaptations as well. Given the film's prominent place in Netflix's regional Top 10 list, it's clear that 365 DNI, which translates to 365 Days, is drawing attention.
The Roots of 365 days
The film was originally released in Poland on February 7. It was grossed around $9.4 million overall. The story follows Laura (Sieklucka), a successful sales director. She works for a luxury hotel in Poland and was attempting to rejuvenate her stalled marriage.  She was kidnapped by Massimo (Morrone), head of the Sicilian mafia following his father's assassination. The latter kept her as a prisoner in his villa. Interesting yeah?  Others don't find it interesting.
The Reviews of 365 DNI
Twitter and Instagram specifically have seen different commentaries.
A twitter user Mide was disappointed at what he saw.  But, he didn't leave without leaving a word for the folks who advised him to go see the movie.
For those of you that advised me to watch 365 days on Netflix, my God will judge you.

This is day 5 of 7 that I have been fasting and you sent me directly to watch PORN!!

How dare you????????? pic.twitter.com/OpjXbyGaai

— M. I. D. E🎖🏅 (@its__MIDE) June 10, 2020
This was the crux of the complaints. People complained that the movie promoted the Stockholm Syndrome.
Pamela, on the other hand, expected something romantic but not explicit. She was rather surprised at how things took turns.
I can't be the only one who thought #365days on netflix was going to be an innocent romance film. 😂😂😂 Boy was I wrong that shit was more explicit than fifty shades of grey and reminded me of a book i read on #wattpad when i was 12 😂😂😂

— Pamela (@orangeblosssoms) June 9, 2020
There were, however, others who thought the movie was promoting rape.
365 days on netflix is one of thr worst movies i have ever seen. Do not waste your time. It's so rapey?? Idk why people think thats hot
You know whats hot? CONSENT

— stan anonymous 😍😍😍 (@Ilhamscorner) June 10, 2020
Gracy Mama on Twitter found it rather interesting. She is probably among the minority who give the movie a thumbs up.
365 DAYS is a MAD ASS MOVIE ON NETFLIX

LIKE I HAD TO PAUSE TO COME TWEET THIS 😂 😂 😂

— Aunty Grace (@Gracymama1) June 7, 2020
More reviews on the movie 365 Days On Netflix
"I can't be the only one who thought
#365days
on NetFlix was going to be an innocent romance film.
Boy was I wrong that shit was more explicit than fifty shades of grey and reminded me of a book I read on
#wattpad
when I was 12″ George Michael wrote on his timeline. 
Polish erotic film 365 DNI launched on Netflix yesterday to much fanfare
The film sees a businesswoman imprisoned by a mafia boss against her will 
People compared the English version to the series Fifty Shades of Grey
Critics claim the film 'romanticizes a forced relationship' 
Fans of the X-rated film said it was the 'hottest thing ever' and 'made Fifty Shades of Grey look PG'. But, critics have accused the creators of 'romanticizing' a dangerous relationship between a captor and victim. One person wrote: 'Please remember that there is a huge difference between fantasy and reality. If you are a guy, please don't get any ideas.  'No girl wants to be kidnapped and made to fall in love.'
Meanwhile, another viewer, who is based in the US, tweeted: 'It romanticizes harassment (which is so messy by the way), there's Stockholm syndrome (which is a mental condition from which a victim falls in love with her abductor and should not be normalized).'
The Twitter user pleaded with her fellow viewers to stop comparing the Polish movie to Fifty Shades of Grey, insisting that there are few parallels between the two other than the risque sex scenes.
'Sure the sex scenes are great and very intimate, but all of those happened after a few sexual harassment and uncomfortable scenarios,' she continued. 'I mean – stop comparing it to Fifty Shades of Grey.