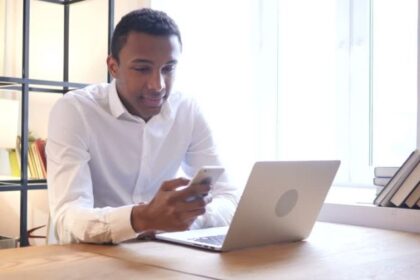 Working from home is not new. It is just common not as rare as it used to be. Many people ask for ideas about running a small business from home. Many people are working from home now. Even now, in Africa. Commuting and then the pandemic are two factors that have encouraged working from home. Add to that the fact that more young people are embracing freelancing to tackle unemployment in Africa. Here is a list of small businesses from home that you can set up.
Here are 9 kinds of small businesses from home.
Graphics design
The best graphic designers don't want to work for anyone. They understand the value of alone time to create masterpieces. The hustle and bustle in a regular office tend to sap their creativity.
Many offices are looking for great graphic designers to create content that dynamically communicates their brand and makes customers like and trust them.
If you do not want to work for any company, compile your work, and create a portfolio via your website. You can also add one or two pieces to your Linkedin profile. Any time anyone contacts you requesting for a graphic designer, you can direct them to your portfolio page and continue the conversation after they are satisfied with your work.
A simple graphic designing course is something anyone interested in digital marketing should have a knack for; it makes your work easier. Also, a software called Canva is very easy for anyone to use in coming up with simple graphics that communicate brands to our audience,
Freelance writing is a cool small business from home
Freelance writing is something everyone can do.
If you don't like writing though, you will not have the resilience to keep at it. When the going gets tough, you will drop out of freelance writing life. Also, every freelancer should do a course regularly to teach you the industry standards and what is new and what has changed.
Also as a great freelancer, you should have a blog where you showcase your writing. If you approach life from the position of an employer, many people will approach you saying they can write and when you see it, you know it is not good enough or it needs some more work.
Freelancers who have done courses are more confident when they speak with clients. The plain fact is that you get better writing when you write so try to write every day.
Start a course. Get a portfolio; pitch your skills to companies that need you.  Attend events. Find the writer meet-ups in your LGA and attend them. You will find opportunities at these events.
Social Media Management
Businesses need social media managers. Volunteer and learn the skills that you need to excel as a social media manager. It is not just about posting.
It is about reading daily. Your writing voice gets better the more you read, attend events. Gain experience and exposure. Reach out to people who want their social media channels managed. Put your best foot forward.
Get a strategy and a distribution plan. Choose the distribution channels you want to use. Study and research on how to do things better. Be focused on adding value to the people who are reading the channels you manage. People follow value, add value.
Create content. Schedule your content. Confirm that it posts, and then measure the content. Then re-strategize. Get marketing tools.
Web Design and Software Developer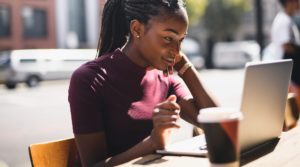 Do you know that most software developers earn at least a million from every single project they execute for foreign clients? This is legit money.
No yahoo. No scams. Clean money.
Our software developers are putting us on the map and you can become one of them by training to become a web developer. Google has so many schemes that train Africans to be web developers. Find one of them and enrol for a course on software development.
Web development and software development are the future.
Every person and brand wants a piece of the online real estate. Web development and give them the best user and navigation experience. A well-indexed site with great SEO using content marketing will fetch you good money and satisfied customers who give referrals. Visit sites like Udemy.com and Allison.com to learn more skills. Visit Google and take advantage of the software courses that they offer.
Consulting As A Small Business From Home
Any time you teach a skill you get better at it.
Consult in the areas of your skill acquisition. Human capacity development is an area that will always have demand. The more you know, the wider the area of coverage when consulting. People consult on various sectors from financial, to IT, to advertising and even education.
No one is the repository of knowledge and people will always need the training to be able to do their jobs better.
In this season, you can do online training on the topics on which you are an authority. You can create online training videos and have people subscribe to watch them on your website.
Virtual Assistant
With the rise of e-commerce platforms and the success of such stores over their brick and mortar counterparts, a need for virtual assistants arose.
A virtual assistant is one who responds to enquires or orders via social media platforms or websites. They send SMS messages or answer phone calls when clients call in to make orders.
Also, other responsibilities of a virtual assistant include taking notes during virtual meetings, scheduling meeting etc.
Many managers are looking for virtual assistants citing the motive as increased efficiency for the manager. Attend one virtual assistant training and start applying for a position as a virtual assistant.
Product Sale or Drop Shipping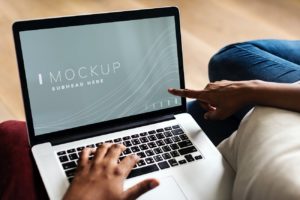 Dropshipping is a strategy employed where you make money by advertising products that already belong to other merchants and make money via commission as sales come in.
Dropshipping is easy. All you need to do is go online. Do some research. Find out what people are looking for on Google. Find out what Nigerians are looking for. Go on social media platforms. Discover what people living in Nigeria need. Make a business out of selling it.
Run Facebook ads selling what Nigerians are looking for and make huge sales. Buy products that are credible to ensure repeat buys and product referrals.
Homemade Products sales
Learning to make products for cleaning in the house is very easy. Some of the products that you can make are liquid soaps, bleach, etc. you can make them at home and sell to your clients. Keep the products excellent and priced at an affordable rate. This will create a stream of buyers who like and trust you.
Create a loyalty scheme where your clients can get 20% off if they recommend one person. Enjoy rapid growth with your new product.
Create quality products that can compete with established brands at a more affordable price. Collaborate with stores and sales outlets in your neighbourhood. You can start this with little or no money, and make your profit. Selling products from the comfort of your home is a great small business from home.
 Sell an ebook
You can write an ebook sharing information that people need.
You do not need to be an established writer to be a bestselling author. What you need to be is an author who sells a lot of f books. To sell many books, you must sell books that teach on topics that people need.
Place your book on Amazon and make sales as your book get purchased from people around the world. Remember to write for what your audience is interested in and not what you are interested in writing.
Also read: How To Build An Online Business Right In Your Home