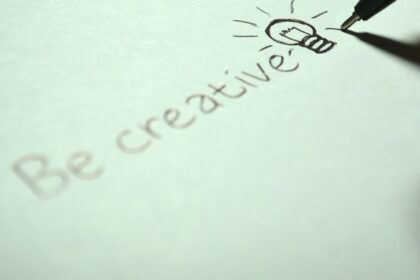 Any lifestyle business worth its salt wants to get the attention of potential clients. One of the ways to do this is through bold and stunning logos. Your logo has to stand out, catch and retain the attention of anyone who sees it. The idea is for the logo to be iconic. To achieve this, conscious thought must be put into the design from the get-go. While there are different types of logo designs, the type of design you use depends on what you want to convey: emotions, experiences and values.
So while that logo might look attractive as a design, is it representing your company? Does it say what you need to be saying about your company? Here's a comprehensive guide to the different types of logo designs. Now you can unlock what works, where, how and why.
9 Different Types Of Logo Designs
Lettermarks (Monogram Logo)
Wordmarks (Logotype)
Pictorial (Brand Mark or Logo Symbol)
Abstract Logomark
Mascot Logo
Combination marks
Letterforms
Emblem logos
Dynamic Marks
Lettermarks (The Monogram Logo)
This is the simplest. The design uses letters (also called typeface). The design element is applied to these letters directly, instead of the background, tables or any enhanced features.
The logo uses the minimalistic approach, as it usually is designed with the initials of the brand as the focus. A great example is AIT, this is easier to remember than Africa Independent Television. The simplicity of the approach should work to your advantage, so avoid getting stuck with a boring design. It's really about using the abbreviation of your company to your advantage. Sometimes, people remember the abbreviation much more than the full name and are more sentimental towards that. An example is  CNN as against Cable Network News.
For a monogram logo design, the font used matters a lot. Make sure you use one that represents your company thoroughly.
Wordmarks AKA Logotype
They are font-based (typeface based) and very similar to the Lettermarks. However, they are different from Lettermarks, as they use the companies whole name in the design. This is opposed to using abbreviation or initials, as is the case for Lettermarks, 
If your business has a great name, using a Wordmark logo might work best. It helps to put out the name of the business to the world more effortlessly if the business is new.
It also uses the minimalistic approach in design, thus the fonts need to be clean and simple. Your fonts should be more business-like if your business is more traditional, like a government agency. Fashion brands or agencies tend to be more stylish.
Good examples include Google, Peak Milk, Disney and Mobil.
Pictorial AKA Brand Mark Or Logo Symbol
Sometimes, as the saying goes, a picture is indeed worth a thousand words! Can you imagine twitter without their bird symbol? Or Apple without their apple symbol that has a bite taken from the side? These logos are pictorial or symbolic in nature, as opposed to being typeface. When properly used, they become synonymous with the generic name in their industry.
It is all about brand awareness and affiliation. Symbols make it easy and stylish for branding, not only on office items but on corporate gift items as well.
You should consider your company's message when choosing your logo. Do you want to pass a simple message or a deeper meaning? If you are a national or global company, consider the effect of your symbol across a wide audience. Ensure it doesn't have a negative effect within some cultures, don't tarnish your company's image or erode goodwill.
If your business name is long and doesn't fit as a logo, a symbol might do well for your business. If you are sector-specific, a symbol representing what you do might actually help flesh out adverts and leads to you.
Abstract Logo Marks
These are also pictorial or symbols in nature. Unlike Brand Marks, they are designed in a way as to avoid a literal interpretation. They usually have a symbolic meaning. They are specifically crafted for your company and end up being unique and identifiable. 
Some examples are the Microsoft logo, the swoosh from Nike and the Mastercard logo. You can use them alone, without the companies names and your messages will still be passed.
We use Abstract logos sometimes to avoid misrepresented by cultural diversities. Hence, most financial services tend to make use of abstract logos. It also helps a business stand out in an already saturated industry.
Mascot Logo
This tends to be the most inviting type of logo, as they are usually more family-friendly. This symbol/picture type logo makes use of an illustrated character, who ends up being your company's "spokesperson". They create a warm, vibrant and friendly feeling, tend to disarm the customers and draw them in with trust. At events, your mascot can become life-size and get engaging with your audience.
Some great examples are the now-iconic representation of Colonel Sanders, by KFC, and the Kellogg's tiger, Tony.
They work well in the food and beverage industry.
Combination Marks
They are the most used/common type of logo. These logos use a combination of both pictorial and typographic representation, to convey their brand awareness and existence. You can combine any logotypes, as long as they convey the ideas, intent and business philosophies of your company.
They use a combination of these various logotypes to reinforce your brand to people. You have both symbols and letters with which to pass across messages. The variety is great in creating corporate gift branding options.
UBA is an awesome example of this. Their monogram, UBA is simpler to say than United Bank for Africa. And their symbol (which represents their Standard Bank entity) can be placed together or separately and still represent the bank. Another great example is Lacoste, with its watermark and the crocodile symbol. And Amazon, its tiny symbolic arrow connects the A to the Z, signifying their product range and delivery services.
Letterforms
They are the conservative form of the Lettermarks. A single letter is used to represent your company, instead of an abbreviation.
When done right, they can be fun and are also scalable. They provide room for various designs and on numerous mediums (internet, gift designs, office printing and even documents).
Two famous ones are the arch from McDonald's and the well known "N" from Netflix.
Emblem Logos
The emblem is different from the combination mark, though they both have pictorial and typographic representation. The emblem has the letter mark or wordmark placed inside the symbol or surrounds it. This is unlike the side by side, up or down position in the combination mark. They work better for badges and crest. And give pictorial and name representation for the organisation at the same time.
The auto industry uses them more, as they convey a more traditional and professional message. Also in schools, government and traditional companies within the food and beverage sector.
Examples include CAC and UAC.
Dynamic Marks
They adapt to the situation for which they are used. They are a mixture of a pictorial and typeface mark. One major attribute is maintained, which makes them recognisable and then adjusts within the context of their usage. This keeps them fresh and fun.  Nickelodeon is a good example of this. It keeps the kids happy and gives them much fun. 
We have now gone through the various types of marks for the different types of logo designs. Let's have a review, so we keep it all in perspective. We have the;
The typeface, which makes use of the font (one) or fonts. Examples are the Letter Forms, Lettermarks (Monogram) and Wordmarks (Logotype).

 We have the Pictorial, which makes use of symbols to represent your company. Examples include Abstract logotype, Brandmark and Mascot.

In addition, we have the Combination marks, which also branches off into the Emblem mark.

And lastly, the Dynamic Marks. They are a type of combination mark that adapts to their design situation, giving a fresh feel every time.
And there you have it, a comprehensive guide to the different types of logo designs. It's time to study and unleash your identity in the world. So be deliberate, innovative and creative, but most of all, have fun.
Resource: 99 Designs