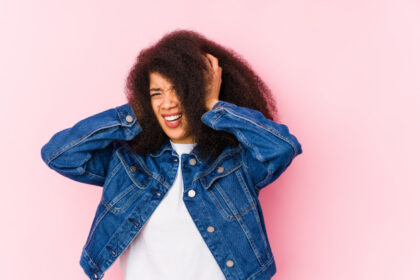 Experts tell us that the exact number of websites on the internet changes every second. But according to Netcraft's January 2020 Web Server survey, there are over 1 billion websites on the world wide web. Actually, make that 1,295,973,827. And you're wondering why we have to deal with information overload? There's simply too much information at our disposal and it's not great. As you must have heard before, too much of anything, even information, is bad. This article will discuss the definition of information overload and suggest how to battle it.
What Is The Definition Of Information Overload?
It is when you're exposed to large amounts of information, whether at work or privately. And it's not great mainly because it can cause anxiety.
A great example would be trying to learn a skill like search engine optimization. There's just so much information on the subject, some of it related and confirmatory. But some of the data is totally unfamiliar, and it just throws you off.  You're left feeling like you may never understand this subject, and that brings the anxiety because you would really love to master the skill.
It's the same with starting a business. Honestly? If you use the internet, you're prone to information overload if you don't watch it.
How Does Information Overload Affect Your Business?
Improving employee experience is a top priority for most businesses and yet, 36% of managers say they're suffering from poor health due to the excessive amount of information they have to process at work. 
In the following sentences, we cite statistics that account for the effect of information overload in the US.
36% of line managers at work are dealing with information overload. It is affecting their health and wealth. Many businesses are not sure how to deal with or eliminate this problem.
44% out of 7,500 employees reported that they feel burned out – Gallup Study
Information overload affects:
Health and well being
Brand reputation
Performance at work
Ability to attract and retain top talent
What causes information overload?
Start-ups and large organizations alike deal with information overload.
91% of US workers say that they sometimes delete work-related material without reading it. – Google
Moreover, the workforce deals with a large amount of data daily.
Information overload costs the US economy at least $900 billion years in lowered workforce productivity and little or no innovation – Basex
The current state of information overload in the Nigerian workplace
Information overload also means too much information shared in the workplace. It is in the following list below:
Too much information shared in the workplace
Irrelevant information exchanged at work
A lack of alignment in all the discussions going on in the workplace
Not enough time is given to the employees to process the information they receive
A lack of alignment and strategic vision in the workplace
How Does Information Overload Affect Your Business?
It affects your business in three ways:
The health and well-being of your workforce
The performance and productivity of your teams
The performance of your team
The brand and business bottom-line
The Health and Well-Being of Your Workforce
Take a look at the research:
36% of managers reported poor health due to the excessive information they were required to process in the workplace.
68% of those managers felt that information overload has had a negative impact on their personal and professional relationships.
25% of workers experienced significant stress and poor health due to the volume of information they're required to process.
How does this affect the workplace?
Information overload causes symptoms of stress, anxiety and insomnia in some cases.
23% of employees feel burned out all the time while 44% feel burned out sometimes – Gallup.
That is a whopping 67% out of 100 who are feeling burned out.
39% of IT managers can't figure out which information is correct, while 42% complain they are bombarded with too much information and 21% say they don't understand the information they receive. –  Burton Group.
The Performance and Productivity of Your Teams
Employees deal with roughly 115 mails daily. About 30% of this information stays unread and unassimilated.  In addition, time is wasted and the purpose is unmet.
It wastes time. Spending 30% of the total time for the day researching or gathering information necessary to get their job done is appalling.
Also, recent studies from the Brief Lab, show that everyone is distracted every 3 minutes every time a new email or message comes on their phone.
Information overload affects our brains and decision making in this way:
"As the amount of information and options they have to consider increased beyond their limit, brain activity suddenly fell off as if there was a short circuit. It's like exercising until the point of exhaustion. Once your body is maxed out, it shuts down". – The Brief Lab
The Performance of Your Team
You impede the success of even your best in-house talent when you give them information overload. Effective internal communication is a plus.
All the successful teams in the world have the quality of great communication in common. Everyone knows what each member of their team is working on and how their work interconnects. They know the expectations on them, and where to find the information they require.
Information overload causes employees to miss important information causing missed deadlines and a lack of alignment within the team.
The Brand Business Bottom-line
Information overload affects revenue flow.
Thus if you cultivate effective communication, it eliminates information overload. In essence, you are saving your organization a lot of money annually.
In the US, $900 billion is lost every year due to information overload.
The amount of money being lost in Nigeria to information overload can only be imagined.
Your customer service, marketing team, IT teams lose the profits the company could have made; when they don't work in alignment.
In the marketplace, momentum is an asset.
Information overload causes loss of money and poisons your work atmosphere. Frustrations and confusion among employee impact the atmosphere of any company.
Courageous employees will speak up about poor internal communication and co-operation. Others may speak outside the organization and start looking for inroads into other companies. Eliminate information overload in order to retain the best talent,
5 Ways to Stop Information Overload in the Workplace
Here are some effective tools and strategy you can use to eliminate information overload in the workplace
Use the Right Communication Channels
Choose one communication channel. It can be intranet and emails. In addition, you can also use SMS in case of an area that has no internet coverage.
I know a social media revolution is going on. As a company, do not message your employees about work through social media. Eliminate other tools, software, video conferencing software and internal company blogs for internal communication. Use those for communicating with clients.
One of the main sources of information overload in the workplace is the impressive amount of communication channels that businesses are using nowadays to communicate with their employees.
Keep relevant and insightful conversations to email and SMS. Coordinate properly between departments. Simplify everything for your employees – including remote employees – by using email and text.
Studies show that 60% of your employees ignore emails.
Do you know that when you share standardized messages to your entire workforce, they ignore your emails? However, the solution could be to segment your content. Some messages should be sent to the entire office staff. Others to exclusively management. The others should be sent to a segment or specific unit.
In other words, share content that resonates with them, topics that pertain to their roles within your organization and their location, and language. Put your employee experience first.
Tweak your company culture
Put your employee first. Don't overtask them. Allow your employees to share feedback about their internal communication. Encourage workplace dialogue.
However, your employees might have information overload and you may never hear of it if your company culture is not right. The first step to improving the employee experience is changing company culture if it is not working.
Also, talk to your management team, and garner their cooperation. If your management does not support the initiative to improve communication lines, this won't work. Make the employee experience a #1 priority for the management team.
Above all, information overload affects revenue, on the other hand, it affects the performance of your employees and their health. Take action and make getting it right a priority for the management team.
Evaluate Your Internal Communication
you should track the performance of your internal communications and change it if you need to. Measure the effectiveness of your internal communication on a regular basis. Put out a survey to your employees on what they think about the current internal communications strategy. In conclusion, you are to implement changes when you receive feedback because action speaks volumes.
Also read: Beverly Naya's 'Skin' Documentary: All You Need To Know