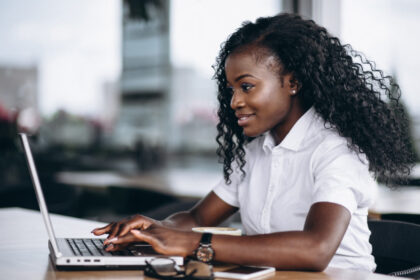 Many people think online presence means being visible on social media. It's not just that. Online presence is also great for your lifestyle business, especially when it comes to letting your customers know you're available. If you are considering getting your business digitalized, you need to know about your online presence. This quote by marketing guru Steuart Henderson  Britt puts it quite nicely:
Doing business without advertising is like winking at a girl in the dark. You know what you are doing but nobody else does."
This article will address what you need to know about your online presence. You'll understand its meaning, what it can accomplish for your business and how to make the best of it.
What Is Online Presence Meaning?

Online presence is explained by how easy it is to find a brand or company online. Online presence is important for building your brand's reputation, increasing brand awareness; and providing visibility to your products or services. Years ago, online presence meant you had a website. It was enough to have a pretty-looking website, cool photos and some content. But this is not the case today as it's become more multidimensional. A list of online presence components is something like this:
Website design and development
Search engine optimization
Digital marketing
Content marketing
Social media marketing
Web analytics
What does it mean to have an online presence?
It means that you have a website, you're present on social media platforms, and your business owns a blog. It also means that your business uses search engine optimization, digital marketing, and web analytics to get promoted online. And what whatever part of the internet where we look for you, we can be sure to find you.
Website
A business that enjoys a robust online presence is one that's fully branded. Branding sounds like something only the sleek big companies do, but no. Every business should have a thriving identity, a brand. Your business should have a name, a logo, specific images and content that represent the identity of your company. This is the first step on your way to building a robust online presence for your business.
Search engine optimization
Now that you have a website, you need to make sure that it is optimized for search engines. What this means is that your website is made perfect for search engines to find it. Once search engines like Google find that your website meets their standards, they'll begin to show it to searchers. This what happens when your articles begin to rank on the search engine.
Search engine optimization involves using keywords in your articles that describe what your business is about. When potential visitors use these keywords in their searches, the search engine will then show them your website. It's a pretty cool way to grow your business.
Digital Marketing
According to Neil Patel, digital marketing is advertising delivered through digital channels. Channels such as social media, mobile applications, email, web applications, search engines, websites, or any new digital channel. Promoting your business through digital channels will help to make sure that anyone looking for you can find you on the internet.
Content Marketing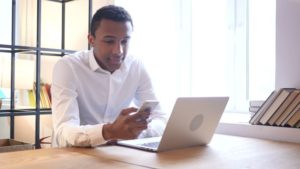 The Content Marketing Institute defines content marketing as a strategic marketing approach focused on creating and distributing valuable, relevant, and consistent content to attract and retain a clearly-defined audience — and, ultimately, to drive profitable customer action. One really cool way to do content marketing is to blog about your business.
It's a great way to tell people about your company, the strides you're making and why you do what you do. You're letting customers see that you're good at what you do, and that's why they'll trust you. Eventually, they'll give you their money, because they trust you. Big corporations are blogging. There's no reason why a lifestyle business shouldn't.
Social media marketing
Increase your visibility by networking through social media outlets. you may have to hear what people are saying and comment with relevant and helpful input. Just blurting out your information isn't enough. you have to participate and share. Pick two or three social media outlets to start out with perhaps the quality networks Twitter, Facebook, and LinkedIn.
After you create your account and checked the program functionality you'll want to look for friends or simply choose some anonymous people to attach with. you'll also post a pair of comments about something interesting or entertaining. Then as you learn more about how social media works you'll get your hands on specific groups, companies or individual. Just remember that if you participate within the networks other will reply to you.
Web analytics
When it comes right down to it, the online analytics tool of choice is Google Analytics. it's free and comparatively clear-cut. When installed on your website Google Analytics will generate detailed statistics about the visitors to your website. The tool will track the essential demographics of your visitors, what pages they viewed and for the way long, as well as, which programme the visitor wont to rummage around for you. After you place all the hassle into building your online presence it's really important to trace the results.
Having a robust and effective online presence is extremely important for online and brick & mortar businesses alike. Although it would seem complicated there are very specific steps to assist you thru the method. If you'd prefer to create, review or improve your online presence we are happy to help. Shoot us a mail here.
The sharing of content online can serve many goals such as:
Building authority in your niche
Collecting an inventory of individuals who value the data in your niche that you just can later sell to via email marketing
Building trust and credibility with people you'd like to invite to your tribe
Two types of online presence
Owned
Earned
Owned Online Presence
This includes your presence on social media platforms and the content that you put out on the internet. You have control over the content on your website and social media platforms.
Earned Online Presence
Even when you stay off social media, you might still appear in search engines. You have no direct influence over this content. What people say about you on social media is available in search engines. Your customers satisfied and disgruntled can say anything about you on social media. They can post about your brand on online review websites or on Facebook, Twitter and Instagram. They can even do videos.
When you see questions from customers or angry users, respond. Invite them to your inbox for a chat. Be calm and professional. Resolve the issue amicably. Be understanding with a mindset of solution creation. Responding in this fashion will show the internet community that you are interested in resolving any problems that may arise after purchasing a product from your brand, and will encourage them to buy from you. This will give you positive feedback in the eyes of your readers and silent followers.
 Online Presence Meaning: What Are The Benefits?
When you have an online presence, people can find you.
Statistics show that over 70% of people online visit a site to view a product before making a purchase.
They do research, visit a site, and view the product, read the online reviews to see the experience of other people with your product, then phone a family or friend before making a decision on what product to purchase.
Having an online presence will help others find your business
One of the most important steps to helping others find you is the creation of unique and original content. The next important one is the employing of techniques such as SEO to make you discoverable. You need to do both in order to have an efficient channel through which people can meet you.
It will add the value of creating an online marketing channel for your brand
As soon as your social channels are properly optimized, you will start making sales. Some sales will come through the social channels and others will come through the website or landing pages, keep it flexible and stay interactive on your chosen channels.
Social listening will give you a frontline space to hear from your customers directly
Social media helps you know and understand your customer better. It helps you tailor your products according to the needs of your customer.
Many online users will have the opportunity to like and trust your brand as they follow you daily
When you provide useful content daily that trains and develops your followers, they grow to like you and start engaging you by comments and inbox messages. These are sure signs that you are successfully building your tribe.
Quick tips for growing a strong online presence 
Have clear goals.
Build a solid platform.
Provide valuable content.
Be social and engaging.
Build real relationships.
Also read: Set Up Your New Lifestyle Business In 10 Simple Steps