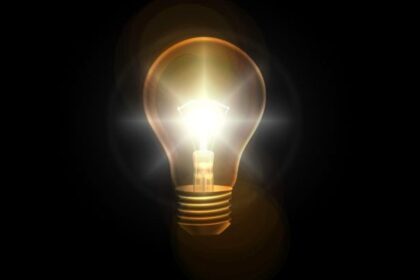 The importance of creativity in business cannot be overemphasized. It is especially important when it comes to meeting your company deadline and achieving bottom-lines.
"The creative adult is the child who survived." – Ursula LeGuin
Creativity is important in business. It is a huge part of what drives your company growth.
If your business must be able to compete globally, cultivating creativity is important. Creativity challenges the thinking of your team and inspires big ideas and helps create new opportunities.
The Importance Of Creativity In Business: 5 Reasons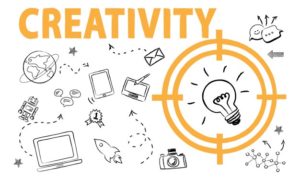 First, what is creativity?
Creativity is making your imagination a reality.
According to Picasso, everything you can imagine is real. Creativity is the ability to see the world in new ways, to connect the dots and create new solutions. A great example of creativity is when you solve a problem using new strategies, and this leads to increased productivity or revenue in your company.
Why is creativity important in business?
Creativity Increases Problem-Solving
Think out of the box. Business people who think this way come up with unique and innovative solutions to obstacles they encounter. This eagerness to solve problems can lead to new ways to accomplish tasks and adds to a more efficiently run business.
The most creative businesses are successful businesses.
You have to be willing to see what people are not seeing, provide solutions to problems that nobody has complained about. Let your mind always seek ways to simplify life fr the customers in your niche.
Creative business owners set the pace in their industry or sector
Constantly thinking outside the box and constantly providing solutions to problems will soon make you the leading voice in your industry. Innovation and creativity go hand in hand. And innovation is what sets your business apart from the others in your area of speciality.
To change the way your team thinks and build a lifestyle business that values creativity, try the following little tweaks.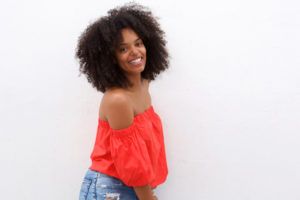 How to boost creativity in your lifestyle business
Attach an Incentive to the Most Creative Employee
You need ideas. Your company needs to be trying new things. Your team needs to be comfortable with failure. This will help your employees feel comfortable with exploring and experiment with new strategies and not live in the fear of punishment should they fail.
Give bonuses or awards to team members who worked on their ideas. This encourages creativity among employees. Businesses who reward creativity are showing that they value creativity. This encourages inspiring individuals and the ideas and concepts they bring to the table.
Hiring the right talent is not limited to exclusively creatives. Diversity as it relates to people with different viewpoints, cultural backgrounds and skills sets matter. Focus on building an innovative team within your organization. They will in turn tap into the creative energies and build new products, service and procedures within your organization.
Use smart brainstorming techniques.
When you do regular brainstorming sessions, it will show up in your work output and the importance of creativity in business will be greatly appreciated.
Encourage colleagues to build off their peer thoughts by agreeing with something their colleague has said and then adding something valuable to the discussion. Taking 'no' off the table allows all ideas a chance.
Let your employees work remotely.
Be clear about expectations. For instance, as long as employees complete their work in a timely manner and cooperate and coordinate with their team, everyone working when they feel most creative is a great way to get better results.
Fun and recharge time
Creativity also causes burnout.
Offer your employees timeout between projects and give time-outs so they can recharge and refresh.
Prioritize creativity.
Creativity solves problems. It creates new products and business models and creates new conduits of revenue. This should be protected.
How To Enhance Your Creativity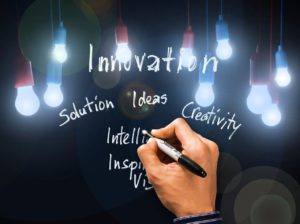 Curious people are creative people. Spend time with different people talking about industry problems and procuring solutions. You learn more when you see through the eyes of other people. Read a lot of material. Talk to experts, and also get new ideas. On the other hand, talking with others helps to boost your creativity.
When you do something you love, it is almost like a hobby.
You never lack for ideas and even when you have challenges, it is a pleasure to find solutions.
Find Inspiration From Other Niches
Go online and see what your competitor is doing. Find the gaps and fill it to add value to your audience. Do research.
Innovate in different niches. In other words, use what worked in other businesses to provide your own.
Go on a two-week sabbatical. You could be watching a movie or hanging out at the beach and new ideas pop into your head. You could be cooking, hiking, driving. shopping or watching the sunrise. Therefore, if your creativity is on break, relax and let your imagination run free.
Fast walk daily. It will help your metabolism and improve your creativity.
Stanford research has indicated that walking improves creative thinking. Many CEOs of top countries walk daily or do some form of exercise as part of their daily routine.
A lack of ideas or being unable to solve a problem can be extremely frustrating. Listen to great music. Your creativity gets a boost. It could work for you, too.
Ask for help or contribution from friends and family. Talk to your colleagues and ask for feedback. Another good point is asking people in your personal network for feedback.
Moreover, every person sees things differently. Asking other people to see your idea or concept is like having a fresh pair of eyes and different contributions.
Going on a holiday will cause you to see things in a different light. A change of scenery will cause you to come up with new ideas. Your creativity improves and you will have so many ideas to work with for a while.
Finally, the importance of creativity in business will show up in the company culture. When you give your employees time-out, they are protected from burnout.