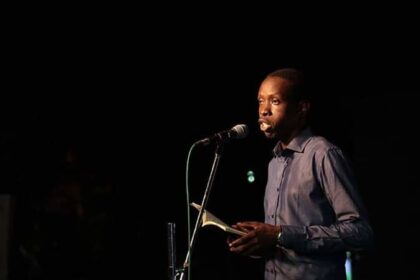 In a perfect world, the story of a startup would read like Harlequin romance. The business owner would say to the interviewer, "I got this money-spinning idea and I quit my job to pursue it. I had 5 million naira saved, and an investor gave me 100 million more." That would be in a perfect world. But this world is far from perfect, and stories like the above are few. What's probably more familiar is, "I quit my job with no savings, and no plan, but with a bit of luck, plenty of hard work, and several other factors, we're not doing badly."
Recently, author, poet and business owner Femi "Fairchild" Morgan shared a bit of his hustle story with me. With his permission, I'm sharing it too, because I think our experiences are ours to share. And as someone who also once quit a job with no savings or a plan, I know there are lots to learn from this narrative.
Within Nigerian literati circles, Femi "Fairchild" Morgan is an established authority. The author and Chief Hustler At Baron's Cafe is a celebrated poet and the CEO of a publishing firm, Fairchild Media. His company has published several works of art across the Nigerian literati circles.
Femi's journey to business began with lessons from his Grandma, who sold provision in a store at Shomolu. Young Femi watched her until opportunity smiled at him.
"My first business was selling grounded biscuits, milk, and sugar in nylon sachets. I made good money but I blew it. I saved it with my mother who would claim 'all the food you have been eating in this house." The classic African parent's response. But the young business owner was unstoppable. He sold poems to lovestruck boys in secondary school and sold books as a university undergrad. After uni, he kept up the business with his passions while he worked as a journalist.
Why Would Anyone Quit Their Job Without Savings Or A Plan?
Morgan says his first publishing business with his partner went awry. With trust betrayed, he decided to walk away. But this was after he had worked as a journalist at Tell Magazine. He also worked at a state-owned broadcasting firm and a few other establishments all within the arts.
He had always been passionate about the arts. So when he met another writing enthusiast, they came together to set up WriteHouse Collective.
"It was a book publishing, distribution, and culture development organization. It was doing well. We published great books and hosted great authors, writers, and musicians. But the partner played a dubious one on me and the business crashed. I was left with the option of using the rest of my life to fight or starting afresh. I walked away from it and started afresh."
Quitting couldn't possibly have been easy, but it seemed there was nothing to stay for.
Starting Again After Quitting Your Job Is Harrrrrd!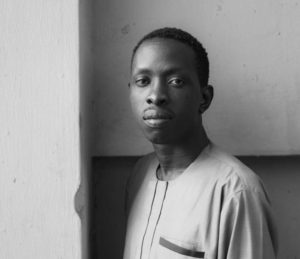 "Starting afresh was depressing," Femi writes.
"I had to travel out of Nigeria because of overwhelming suicidal thoughts. My aunty shipped me off to Dubai for a world media conference and exhibition. When I returned, I re-launched Fairchild Media and Baron's Cafe."
Fairchild Media is a creative enterprise that handles PR, Content Management, Creative Enterprise. Baron's Cafe is his publishing firm that also handles publishing consulting.
"We are still here and are still doing fine.  There are some assets and some money in the bank to show for it, but we are not there yet."
Fairchild Morgan has worked with the Federal Ministry of Information and Culture; the Lagos Book and Arts Festival, The IREP Film Festival, Owanbe Collective, RezThaPoet, and has published 8 books.
This story leaves you with a beautiful taste in your mouth. It is one of hard work, loyalty to one's passions, courage and tenacity. It is definitely not everyone's story, but if you're stuck at a job that sucks, this could be you. If this somehow inspires you to do something about your situation, we've got tips to help you take action. And if you feel like managing a job and a business, there's something in it for you too.
How To Quit Your Job And Start Your Lifestyle Business
Leave Smart
It's very important how you leave a job. You don't want to leave with bad blood between you and your employer, or your team. If you're going to start a lifestyle business, you'll be building a team too. And if you're going to a new job, you'll be joining a new team. You need a clean slate. These relationships are important. If it turns out that you need something like a recommendation, they'll be happy to give it if you kept the relationship. Do not leave like you don't care. Show them that you care.
Be financially  stable
Some people are absolute rockstars in the way they make something happen from nothing. We celebrate them, but it's a really tough thing to do. Part of leaving smart is having a stash no matter how small. You'll need money for your new business, and you'll need money to keep body and soul together. Quitting a job without savings might work out in the end, but it's not for the faint-hearted.
The rule of thumb is to make sure you have 3-6 months worth of your fixed-income saved up before leaving.
 Beware the contractual agreement
Contracts and agreements are very important. Before resigning, go back to the agreement you signed with the company to confirm the details.
In Nigeria for instance, some employers state in your contract that if you desire to leave the company, you can neither set up a similar company or work for a competitor for up to one year. You need to know what's in your contract so you don't breach it.
Can you start all by yourself?
If you are unable to confidently answer this question, then go back to the drawing boards. Consider your ability, availability, and resources. Will there be a need for a partner and a third party? Resigning your job might want to put you off the balance if you are not prepared.
 Be committed
This is no joke. Resigning your job for a business requires careful planning. Think it through, but most importantly, plan well.
Good luck!
Also read: Set Up Your New Lifestyle Business In 10 Simple Steps