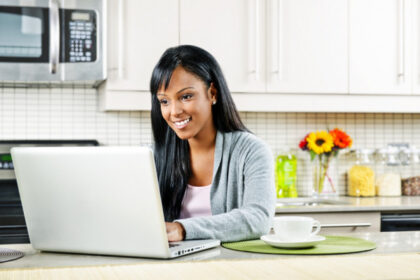 There's no shortage of business ideas, that's true. But not all of them will go on to thrive. Some business ideas are only ambitious, not practical. Your idea should be a mix of both. And the last thing you should do is invest in a business because everybody is doing it. So which are the hot business ideas in Nigeria right now?
Gone are the days when what you studied in school showed what work you'd do! We are in an era where you need at least an extra skill or a business to cope with financial concerns. You can help yourself. Many go into business but do not give thoughts to the pros and cons. Some are viable and highly profitable while some are not. You need to know the terrain where you want to start your business. After this, you can decide which of the hot business ideas you'll start.
Here's a list of 10 hot business ideas in Nigeria
Beauty and Cosmetics
Photography
Real Estate
Transportation(Ridesharing)
Cloth designing
Farming
Rental Services
Events/Décor
Food/Catering
Blogging
Beauty and Cosmetics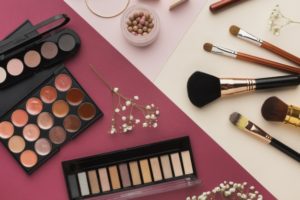 According to Business Day, the Nigerian Beauty industry is worth over N500bn. This is a fast-growing industry on its own. It allows people to have a source of income. In this business, you're making others feel good about themselves. The first thing is to know how it works in this business. Check out popular brands and see what they have to offer. After this, also check out beauty stores within your vicinity. These are people you'll 'compete' with.
Another deal in this line of business is the multi-level marketing opportunity that comes with it. Also, it'd be nice if you could work in the industry for a while. This will help you learn better. Then, you can decide if you wish to open a cosmetic store, run it from home or as an online store. Tara Fela-Durotoye is one great Nigerian in the industry you might want to follow.
Photography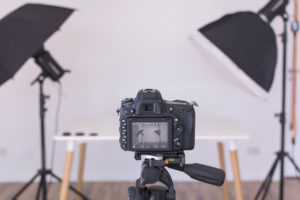 Photography is another booming industry. Do you recall that a picture is worth more than a thousand words? Pictures keep memories. It is a business you can start from your home and later set up a studio. Events come with pictures. There is hardly any weekend without a party in Nigeria. With the right training, you can position yourself to make a great life of it.
Like all other businesses, you need to get the right training. This will help you to become a pro, practise a lot and get the needed equipment. Pros in the business you'd like to follow are Kelechi Amadi and TY Bello.
Real Estate is currently a hot business idea in Nigeria
This is one of the hot business ideas in Nigeria but it has its risks like every other business. Despite this, it offers great financial gains and builds up the economy in a big way.
A big plus for the business is the fact that real estate appreciates all over the world. Land that is worth N5, 000, 000 today will be twice its value in two years or so. For every rent or sale, you can also make cool money from commissions. This needs little to no capital for you to begin. You can become a registered Realtor, move with the right circle, buy and sell on behalf of others.
Some billionaires are real estate investors. This shows how good it is. Ask Jide Taiwo & Co and you'll know how juicy it is.
Transportation(Ridesharing)
People choose various reasons to drive with ride-sharing companies. We have the likes of Uber, Taxify and so on. Some do it for the freedom to drive when and where they like. They're the boss, and they work for as long or for as little as they want. Also, they follow a plan that suits their needs. On average, a Uber driver makes between 80,000 – 120,000 Naira in a week.
Right now, it is a hot business idea in Nigeria. It gives you the freedom to work when you want ( nights or weekends). Also, it gives you the ability to earn some extra cash. While some drivers do this full-time, some only do it at night after the day job and on weekends.
Fashion Designing
This requires some skill. That is, you have to learn from a person who designs clothes well. While learning, you can start saving money. You can as well start thinking of how and where to get the capital to start. Once you're done with learning, then, you're good to go!
As a good cloth designer, you'll earn well. Let people know how good you are at what you do. People must sew clothes no matter what. Position yourself well and start earning.
More Hot Business Ideas in Nigeria
Farming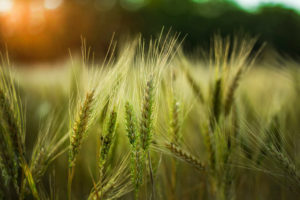 Farming is a great business idea even from time past. You can choose any aspect of it that you prefer. Learn about the various aspects. We have poultry, piggery, fishery, maize and cassava planting, among others. Choose the one with lower risks or you may even combine two or three. Ensure you get trained on your choice of farming.
All the foods we eat come from farm produce. So, you've got yourself a great deal. People must eat. Grow your plants or rear your livestock/poultry as the case may be. Then, look for the right market to sell them.
Rental Services
People need what they don't own from time to time. Some of the things you can start lending out include chairs, canopies, vacuum cleaners, cutlery, cooking utensils, music box, ladder, etc. Let people know you are into this business.  Once they know, demand may even be more than supply.
If you have a range of gadgets or equipment as mentioned above, you might start with those. As you grow, you can add more items which people need often, especially for parties. You can make leaflets and use social media to advertise your services.
This business idea may need a huge amount of money. It's all good if you can get a business loan without collateral.
Events & Décor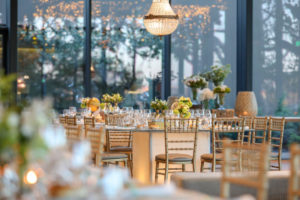 Are you the type that loves parties and events? This might just be for you! Imagine turning passion into a business. Wow! You can work with different clients. Also, the start-up cost is not too high. Ensure you plan well before you start. Try and understand the business as much as possible.
You may want to develop a website. This will be a great means to announce your services. Your site should list your contact info, services you offer and your charges. It must also list photos of the work you've done and credits from your clients.
Food & Catering is another great business idea for Nigerians
This is another hot business idea in Nigeria. Everyone eats no matter the economy. Some even enjoy cooking for others. You can turn that passion into profits by starting a home-based catering business.
You can run a great home catering business. With a few culinary skills, the right recipe, and the zeal to succeed, you can go a long way. Catering businesses can be run from home as full or part-time. Your recipes will speak for you!
Blogging
If you can write or can learn how to write, then, you can be a blogger. Also, you need to have an interest. Blogging is a good way to start an internet business. You need internet access, good research skills, a laptop and a lot of time. Your time is of utmost value to your success.
Set up a free blog with WordPress. You can as well set up your blog on a self-hosted server if you can afford it. Fill your blog with quality content that will drive traffic to you. Also, you need to gain their loyalty and monetize your blog with Google AdSense. You'll display adverts, join affiliate programs or sell products such as e-books, etc.
Which one of these ideas appeals to you? Share with us in the comments.
Also read: Set Up Your New Lifestyle Business In 10 Simple Steps