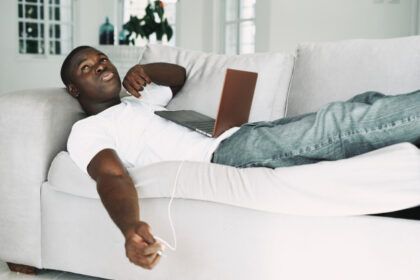 Are blogs still popular? Absolutely! One of the blogs people visited to learn blogging was Copyblogger and the blog is still around today.
Back in the day, everyone had a personal blog where they shared interesting blog posts; people laughed, comment and sent the links to friends. Blogs have come a long way since that time. These days, blogs are more niche centred. They focus on a particular subject or related subjects. And when bloggers are not doing that, they are blogging to grow businesses. Corporations now have blogs. Small businesses too. And because blogging is a great tool for marketing, it's still very popular.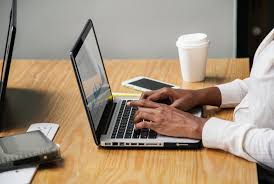 Are Blogs Still Popular? Yes! Here's Why.
A recent study by Data Box, "The Shift in Your Content Marketing Mix: 25 Marketers On What's Changed in 2 Years" showed that 68% of marketers find blogging more effective than they did 2 years ago.
So yes, blogs are still popular.
If nothing else, the news blogs are out of this world. I think there are about one hundred different news blogs all trying to write their news different and use different pictures or use pictures from the popular newspaper houses and give them credit or not give them credit. It is like the Mile 12 market when it comes to blogs.
Blogs might not be as interesting as they used to be because now all they want to do is get views and share news updates or breaking new. However, no one has time for being a fun blogger. All that matters is naira and kobo; and how to pay bills and smile to the bank.
Read about the future of blogging so that you know that blogging is not going away any time soon, it is here to stay and the surest way to grow your business.
Apart from news blogs, another niche that has eroded fun blogging is tech blogs and banking blogs. It is so bad that banks and telecoms have active YouTube channels now. They blog and share their YouTube links in their blog posts and newsletters to get traffic to their channels.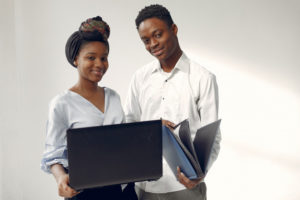 Some of the don'ts as it concerns blogging
Some of the don'ts as it concerns blogging is the peddle company news. It is boring and will not be interesting to blog readers. Also, do not churn out pre-planned SEO content that is monotonous and repetitive. In conclusion, not promoting or distributing blog content is also a don't.
Blogging has changed
When blogging began, it was merely a strategy for the mainstream corporate world.
While travel, cooking, technology, political and personal blogs were picking up and having a continuous flow of readers, company blogs were only read by staff and people who were interested in learning about the organization. It was an outlet for online PR for financial institutions.
Blogging was a smart way to appear in front of an already interested audience and an effective way to build authority and credibility.
Blogging is an effective marketing tool
Statistics say that 68% of marketers find blogging more effective than they did two years ago.
How do you do this?
You must change your strategy.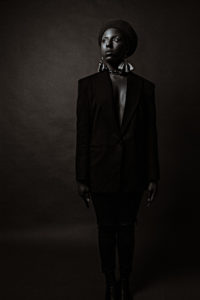 i. Go for quality blogging
Build relationships. Talk about topics your audience is interested in. give valuable advice and position as someone reliable and trustworthy.
Talk to your customers and build conversations. Offer your readers something valuable so that conversations can start brewing. Answer the questions that online viewers are asking on Google.
ii. Easy to speed-read
Put lists in your posts.
People have no time and are looking for facts. Keep your readers engaged and your reading easy on the eye.
Put your content into well thought out headers. Write short sentences. Use one thought per sentence.
iii. Unique content
Firstly, create content with your voice. Share expertise and knowledge that online visitors are asking on google.
Be a master at crafting unique content. Keep it conversational. Finally, imagine you and your reader are in a room chatting and drinking a long glass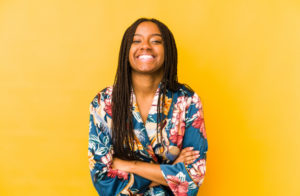 Are blogs still popular and how do you get great content?
Read widely.
The more you absorb, the easier it is to write unconsciously and flow seamlessly. Read blogs, social media, fictional books, read far and wide. Be open to exploring the world of books.
Be a people watcher. In other words, listen to people talk. Eavesdrop on the people around you; see how they view the world. Analyse other people's thought processes without judgment. All of this is content.
iv. Keep your conversation going
Respond to comments. Some brands write great content and don't respond to the hundreds who respond.
One of my mentors once said feedback is the breakfast of champions. She helped me see that when someone gives you feedback, they don't hate you; they are telling you how they see you. Embrace it. Learn from it and paint a masterpiece.
When someone asks a question on your blog, it is an opportunity to get feedback. When they comment, respond with kindness. It is impossible to build relationships without kindness.
When you don't respond, it is just plain RUDE.
Do better. Keep the conversations going!
v. Make it easy to subscribe
Collect emails. Collect emails and build your tribe.
Have an opt-in box that collects email when you are ready to leave your blog.
You need to make your blog easy for readers to subscribe to. Collect segmented emails. For those who want to read your blog in their email. On the other hand, for those who want to receive a newsletter when you post.
This is relationship building.
vi. Use link building
Link internally and externally because you want your readers to have resources.
When you link to external sources, data or studies, it gives weight to the topic being discussed. However, linking to other bloggers also helps you build relationships in your niche.
When it comes to content marketing and influencer collaboration, it increases your efforts and widens your coverage.
vii. Intensify the focus
Also, Blogs that provide exceptional depth in their quality content coverage rise in the rankings. Research and give content that adds value to the reader. A keyword is important but more rewarding is the writing of in-depth quality posts.
How to intensify your posts
• Write long-form posts to help explore your topic.
• Use two different angles of POVs. Show that you understand the two sides of the coin so to speak.
• Write ultimate guides. Readers are always looking for information and you get to be detailed.
• Ask your customers what they want
Are blogs still popular? Yes, and they are not going anywhere.
Also read: 10 Authentic Ways To Get Funding For Your Startup