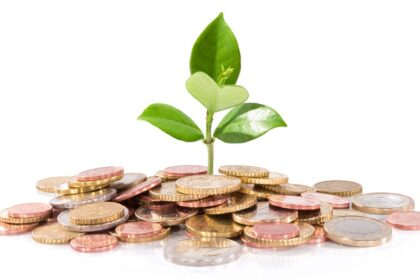 People wonder if it is possible to start a business with no money. In most cases, a person does have to spend at least some cash to get a business started. Even if the only money they spend is on registering the business. Many entrepreneurs also find that success comes easier when they have money to invest in their businesses. Without it, securing the supplies and equipment will be hard.  Tackling unexpected expenses can be difficult, if not impossible. Getting funding for a business is not rocket science.
Money plays a significant role in starting a business. In most cases, entrepreneurs find it necessary to make at least a small monetary investment in starting their businesses. Although there are ways to start a business with little money, a business person is usually required to at least obtain a business license, for which a fee is charged. Even if a person finds a way to start a business without spending any money, likely, he will eventually have to invest in it to help it grow and thrive.
One of the most frequent questions entrepreneurs ask is, "How do I find the money to start my business?" There isn't any magic.  Contrary to the popular myth, nobody is waiting in the wings to throw money at you. Just because you have a new and exciting business idea does not guarantee money.
On the other hand, there are many additional creative options available for starting a business that you might not find when buying a car, home, or another major consumer item. If you have the urge to be an entrepreneur, I encourage you to think seriously about each of these, before you zero in on one or two, and get discouraged if those don't work for you.
Where To Get  Funding For A Business
1. Crowdfunding is one way to get funding for your business
Even though crowdfunding is a relatively new way to raise money for a startup, its popularity is on the rise. When crowdfunding you're soliciting funds from a crowd of people.
To get started with crowdfunding, you have to first present an idea that you want to receive funding for. From there, people can choose how much they want to give towards that project.
What's in it for the people funding the project? Most crowdfunding sites operate on a reward base model. Those who invest their money into a project are given rewards that go up in value according to how much money is invested.
2. Bank Loans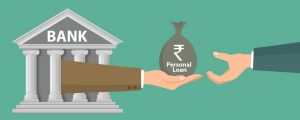 Getting funding for a business is not an onerous task. One of the most common ways for startups to raise money is through a bank loan. When applying for a bank loan, it's important to note that you make be asked to have your loan guaranteed by the Small Business Association before it gets approved. We've had the best luck with this as it will be approved or denied within 24-48 hours. It's good because you will know either way and don't have to play the guessing game."
The Small Business Association is a government agency that will guarantee up to 80% of the value of the loan if you meet their criteria. Another way to be approved for a bank loan is to offer some other form of collateral, such as your home.
3. Venture Capital is another way to fund your business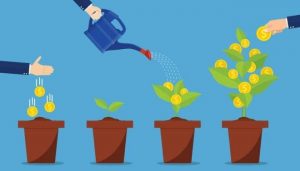 The goal of a venture capitalist is to aim to invest early in a business that shows high potential for growth. Venture capitalists traditionally receive equity in the business they're funding. These days they may request a combination of equity and debt financing.
Approximately 3 out of 4 businesses with venture capital funding fail. Venture capitalists rely on a big win making up for a lot of losses, and because of this they typically only invest in businesses with high growth potential. Venture capital funding may not be a viable option for you if the market you're in is fairly modest.
4. Bootstrapping your business helps you fund better
To succeed in your first time out in your business startup, you must ensure that you have some saved up funds. These you must be able to access. They can also be funds you can obtain from friends or family. The process of utilizing personal saved up funds or funding from friends and family is known as bootstrapping.  Obtaining funding from family and friends is a unique way to kick off your startup. Friends and family are usually flexible when it comes to servicing your loan debt much more than other external sources. So, if you approach the right friend or family member that supports your idea, you can get some, if not all the funds you require to start up your business.
5. Get a business partner
You might not have the money to fund your startup on your own, but perhaps you know someone who could help you. If you're considering taking on a business partner, it might help to know that 28% of the Inc top 500 businesses received seed funding from a co-founder.
When selecting a business partner make sure you share the same business goals because they will have as much control as you over the direction of the business. It also helps to have a buyout agreement in place if the business relationship goes sour. This agreement should outline that the other partner must agree to a proposed buyout within a set time frame or buyout the partners themselves.
6. Angel Investors
These are individuals with surplus cash and a keen interest to invest in upcoming startups. They also work in groups of networks to collectively screen the proposals before investing. For the record, they can also offer mentoring or advice alongside capital.
Angel investors have helped to start up many prominent companies, including Google, Yahoo, and Alibaba. This alternative form of investing generally occurs in a company's early stages of growth, with investors expecting an up to 30% equity. They prefer to take more risks in investment for higher returns.
Angel Investment as a funding option has its shortcomings too. Angel investors invest lesser amounts than venture capitalists.
7. Seeking Funds from Business Incubators and Accelerators
Businesses that are just starting can access funds provided by business incubators and accelerators. The programs offered by them can be found in major cities across the globe. Slight differences separate the terms "business incubators and accelerator". 
8. Source Funds by winning contests
Another amazing way to source for funds is through engaging in competitions or contests that require entrepreneurs to showcase or pitch their business module against other competitors vying for the same funding for their businesses. As a contestant, you are required to present a comprehensive and detailed business plan if you are looking to win over investor confidence.
9. Acquire Loans from Microfinance Providers
Don't know how to go about getting funding for a business? Microfinance was set up to give access to capital to small-scale entrepreneurs that lack access to conventional banking capital or loans. Individuals with poor credit ratings see microfinance institutions as a respite whenever they are out of favour by conventional banks. Non-Banking Financial Corporations (NBFCs) give out loans to individuals who seek loans, without necessarily imposing any legality like conventional banks and credit repair services do.
10. Government Programs that Offer Startup Capital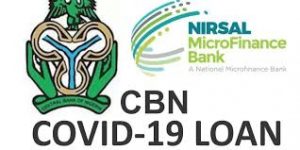 Government programs that offer startup capital are an excellent way to source funding for your business. You are required to submit a plan that can be accepted by the grant committee. Once your plan has been scrutinized and approved, you will be provided with the funds to start up your business.
Also read: Top Nigerian Lenders Who Grant Business Loans without Collateral