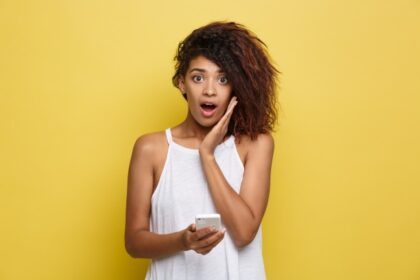 The kinds of people expected to ask the question, 'can I make money from blogging' are company owners, entrepreneurs, old bloggers, newbie bloggers, and writers.
They can come from any demography, men, women, boys or girls in the 15-65 age range. They can be in junior, senior or managerial positions in companies.
Blogging is something anyone can do, you simply need the passion to keep researching, churning out great content and an eye for quality pictures.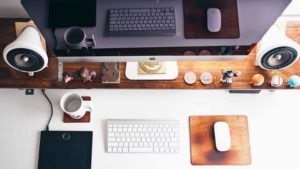 How can I make money from blogging?
When you want to make money from blogging, you need a mind shift. You need to think like a marketer. You could be thinking, how can I get my article in front of many eyeballs daily and still serve quality content?
The distribution angle of the blog is your job, you need to be thinking of what the advertisers can benefit from you. Also, you need to think of how the advertisers compensate you. You need to think of how to keep your audience constantly engaged with valuable content that is entertaining or increasing their knowledge base.
You need to be nurturing your audience so that if you put out an event for women in entrepreneurship, you know at least a hundred women who will show up so that your sponsorship money from the advertisers will be worth it.
The twist: value goes both ways
When it comes to making money via blogging, it is both ways. You should benefit, your readers should benefit. The advertisers should benefit too.
Don't just think about making money; think about how the advertiser will make money so that you can get repeat sponsorship every quarter or every year according to the sponsor that you are dealing with.
There are many ways to make money from blogging, read the many ways here. When you are done, do come back to read the rest of the post.
Let's focus on how to get sponsorship ads on your website.
Companies are always looking for ways to get their products out there to their target audience. If you have a tech audience on your blog, many companies are looking for ways to reach out to people on your audience. Keep building your numbers and getting to know the people who are connected to you.
Some of your ads will come to you via ad networks, the best kinds of ads will come to you via people who follow your blog. Or via people who can recommend you when their companies need your unique skillsets or access to a community that you have built.
Put out information on what you do.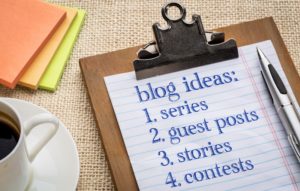 • You do ads on your sidebar
Ads on your sidebar are usually placed there for a month. The ad should usually contain a link back to the website of the people advertising. It is not paid per click like Google Ads but pays per time subscribed. The best ads are the ads beneath the header. The sidebar ads are also a very conspicuous place for people to advertise their products. Choose prices suitable for the category that your blog falls into.
• You write sponsorship posts
Tag posts that you write for organizations as sponsored posts. Let your readers know the difference between sponsored posts and the type of post that they come to your blog to read. Sponsorship posts have a cost, find out the industry standard and create an advertising kit that you can send out to advertising agencies.
• You can also pitch companies that want what you have to offer
When you know what your skills are, whether social media, freelance writing or software developer skills, let your tribe know. Let your community know what you do. Pitch companies who need your web writing skills or online writing skills, send them the link of your portfolio.
Then get writing until your business scales up. Many companies' abroad love to work with African software developers and trust our software developers more and Africa is building credibility with international markets in the tech industry every day. Software development is a skill that will keep paying the youth for years to come.
• Do yearly events for your community
Attend the yearly or quarterly event in your state or country for networking. With your experience, you can also host events for women for networking with a specific purpose. Inform companies interested in your demography to sponsor and let them know what they stand to gain by sponsoring an event.
Write eBooks for sale:
You don't need to know anything about writing to write eBooks. Check Google search engine to see what people are looking for then write eBooks that answer their questions.
You can simply come up with a concept; hire a ghost-writer to write the book. Then you can hire a proof-reader to edit the book. Then you can hire a publisher to put the book out on writing platform. Most book app also helps in the sales of your ebook such and Amazon, Bookbaby for international markets. Then Bambooks or Okadabooks for West Africa.
So how do I make money from blogging? There are many ways. Some you can find in the post and some are yet to be written articles. The best way to know how in totality is to subscribe to our blog. We look forward to sharing opportunities, training and freebies that you will value.
Also read: 7 Reasons Why Blogging Is Important For Your Business