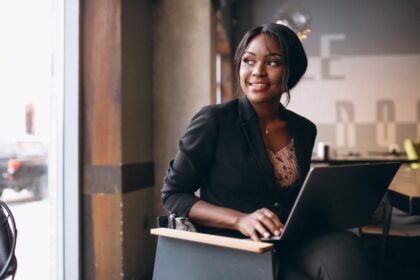 It's no longer news that blogging has morphed from documenting your life online to a powerful tool for business growth. These days, blogging comes under a pretty serious thing called content marketing. And we're here for all of it. As a business owner, if you're thinking of growing your business through blogging, you have to have a blogging strategy. And we're going to tell you just how to create one.
If your business is not leveraging on the internet for growth, you just might be left behind.
According to Hubspot, 55% of marketers say blogging is their top inbound marketing priority. Did you also know that these marketers are 13x more likely to see positive ROI than marketers who don't invest in blogging?
If you have done nothing at all, know this:
Businesses have been increasing their revenues, brand awareness and massive conversions on the internet. They make use of their published digital content to target their audience and customers. They are committed to the daily distribution of educational, informative content that is valuable to an end-user.
When your blog has a purpose, it has a higher chance of delivering on its goals.
As a business, you want to create and manage a blog that would serve as a platform to deliver high-quality content that is worth its weight in gold. This would build the image of your brand as a thought leader and expert in your area of niche.
To achieve this, you need a strategy.
Steps to creating a blogging strategy for your brand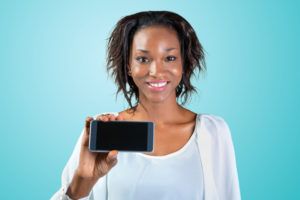 1. Define the purpose of your blog
2. Focus on your target audience
3. Keep one eye on your competition
4. Do SEO and Keyword search
5. Come up with a distribution plan
6. Find smarter ways to reuse your existing content on your blog
7. Promote your blog content
Define the purpose of your blog
The first step to getting a good blogging strategy is, knowing the purpose of your blog. What is your blog about? What problem is it solving?
How do your readers stand to gain from following your blog? Will it change the life of your reader? What does your business stand to gain? In what direction are you leading? Is your content interesting? Does it increase the knowledge base of your leader?
Keep your eye on your audience
The bottom-line is satisfying the craving of the readers on your blog. Do all that you do thinking on how your blog topics and the direction of your blog will affect the readers of your blog? How will it change their life?
Create content that answers the wants, needs, challenges of your reader. Create a solution what hurts them, connect with them. Focus on getting them to convert. Some tools to help in your researching how your readers think online are Quora, Medium, Linkedin, Twitter and reading the comments on blogs in your niche.

Keep an eye on your competition. It's a blogging strategy
Read your competitor's blogs monthly. You can find out what works and what doesn't and save yourself time by studying their blogs. Whatever content go viral, innovate and put out there. Create a list of 5 close competitors and study their content, how they rank and the keywords that help them rank. Look for gaps and create content that answers those gaps to your audience.
Perform SEO and keyword research
The whole point of a blogging strategy won't mean much if you don't get SEO right.
The purpose of SEO and keyword search is to make sure that you are found on the internet. You want to know what people are looking for on the internet in your industry and rank for it. When you know the keywords or phrases that your target audience is typing into search engines on Google, you can include them in your blog posts naturally and get found by your target audience.
Get your first ten words or phrases you want to rank on the search engine results page (SERP). This will help you execute the right search engine optimization (SEO) and keyword research before you write any blog post. Focus on pleasing your audience first before thinking of the google search engine.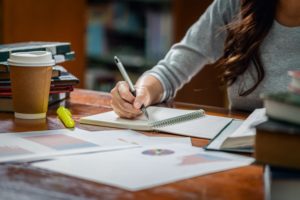 Decide where you'll distribute your blog content
Distribute your content via social media using Twitter, Linkedin, Medium and Facebook.
Also, distribute your content using mail sites to distribute content weekly or monthly. Also get experts, industry leaders and influencers to share your content on their website and Facebook pages.
Update and repurpose your content.
Creating content for your blog is tedious. This is so especially when you focus on well researched and planned posts that project your brand as an authority.
When you hit blocks like this, simply rewrite the first two paragraphs of your content and find a way in which it is useful to your audience and focus on that point. It is kind of like updating your previously written posts. It ranks faster than new posts.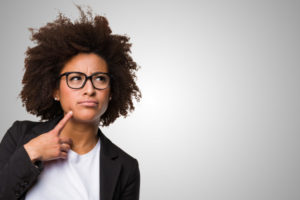 Promote your blog content. Be strategic
Make your content available to the audience who will read and share it.
After this, get key influencers in your niche; contact them with the intention to work with them. Let them be honest, dependable and prominent. Know what they are doing to support, share and promote your blog since you have likely paid them to promote your content to their audience. Give proper attention to anyone who shares your content. They are your blog ambassadors. Interact with their content, read and share.
Welcome to the year you grow exponentially with the help of a superb blogging strategy
When you invest and grow a blog that is leading when it comes to influencing people via words, you will attract more people, especially those who are growing because of the content you post on your blog.
Be committed to creating content that solves the personal and career challenges of your readers. Answer their unasked questions.
This will help garner trust and support among your followers. It will help the bottom-line of your business. Once you are running a purposeful blog, it will streamline your activities. Feed your readers right and you will grow.
Implement your blogging strategy daily, and monitor results always.
Also read: 7 Reasons Why Blogging Is Important For Your Business