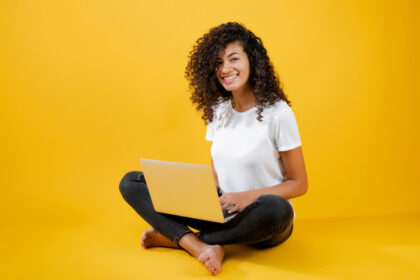 What is the future of blogging?
This seems a difficult question but it is an important one to answer.
Where do blogs come in, in the value chain of digital marketing and social media marketing? Technology has used this to change the way companies and people behave. Blogging has improved life as it used to be some 10 years ago.
For example, newspapers are available digitally everywhere on the internet; while brick and mortar newspapers are struggling and some have even closed down. By the way, what the newspapers do now is blogging. They simply add pictures, videos and other technology newbies to 'spice' it up.
Another great example is Netflix and how movies are available everywhere on the internet for subscriptions. It wasn't always the case though. As you know, people once borrowed videocassettes from video stores. Video stores are practically extinct today.
The Future Of Blogging: Will blogging go extinct?
I think not.
Based on the examples above, blogging has a pretty strong chance of remaining for the next twenty years. Although vlogging is the favourite one, blogging also has a pretty strong case it is making.
The future of blogging will be determined in a large part by two major factors and the directions they head in, in the next decade.
• Technology
• Consumer behaviour
How tech will affect the future of blogging
Technology has grown in bounds and leaps in a way that no other sector has grown in the last ten years. Across Africa, even as other sectors of the economy trudged along, as usual, technology has a mind of its own.
The technology sector grew and its millennial crowd who are the lovers of technology grew along with it. Even when policies tried to slow it down in Nigeria, technology pushed through and provided jobs for hundreds of thousands across Nigeria.
Technology is about the latest update; that fine app that makes your video brighter and shinier or that tool that makes your book look more professional. Technology is all about finding easier ways to do things faster or smoother.
Technology Updates
With all the new creations such as YouTube that feeds the consumers videos that they love, nothing has successfully replaced blogging.
Social media changed the way people communicate, share content and interact for entertainment purposes online; but it didn't replace the concept behind blogging.
Many people prefer social media to blogs as it concerns entertainment. These same people prefer blogging when it comes to finding something about a brand. It is a link that you can easily share to your loved ones and area of influence.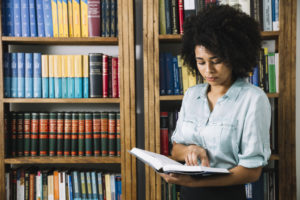 Social media is like a moving organism.
You see something you like for a minute, and it's gone. If you want to find something you saw on social media last month, you can't.
Unless you remember the brand name, it's gone for good. Once you search, viola and you have found it. Social media is a helper to the blog world. Every blogger and company owner knows this.
That fast-moving traffic is a blessing because we want to show our wares and good to the passing traffic of over 1 billion people to Facebook, Twitter, Linkedin and all the other networks who have been created solely for entertainment. This is a traffic of people we would have in the past spent billions of dollars to reach.
Blogs will be around for a long time
Blogs are pretty safe until someone comes up with something that replaces it, that all the bloggers and social media strategists can jump on. Even if that happens, it will take a couple of years to catch fire in all quarters.
The future of blogging is safe.
Consumer Behaviour: How you and I behave
When social media first came, I posted an update online every morning. I mix that up a bit today. I still pick up my phone every morning as I wake up but my routine has changed. Everyone responds to technology differently.
I live in Lagos Nigeria. Although videos are not new on the internet, there are advancements to the internet connection that has made it easier to watch YouTube videos. Even YouTube did a lot of work to make it easier to stream videos in Africa. Although it is so much better, we still have a ways to go.
Most Nigerian mothers watch YouTube videos now instead of the daily WhatsApp prayers that they send us. I receive at least one WhatsApp prayer from my aunt.
I won't seat down to read a 6000-word blog post but I can dedicate two minutes to read a 1000 word blog post that teaches me something I need to know in my industry. On the other hand, I can watch a one hour webinar that teaches me a new skill I need to know for my career.
The future of blogging is safe for now
Content marketing is an entire job position that was built on blogging. It is something that helps you grow your company brand awareness and is useful for you. It is the easiest way for you to find something to buy online.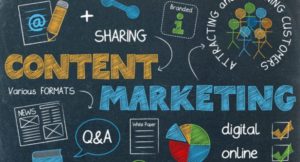 The importance of content marketing
All you need to search for say a lawnmower is to visit Google and put lawnmower on search. You get search results and the first thing you see an article that tells you about the latest lawn mower products.
Also included in the article are how you can get an upgrade from the ones that were used twenty years ago. The article details where you can get it and that there is a bargain price available on Amazon and you are already going to Amazon to take a look.
A buying decision was instigated right there.
That is what content marketing does. It influences buying decisions. Companies will always need blogs. People will always need blogs.
New Inventions are an addition to blogging
All the other mediums such as podcasts and videos can be added to your blog. These accompaniments are said to boost conversions by 80% because hey, instead of just a picture of the lawnmower, there is a video to show how it works at the end of the article. By all means, add infographics, videos, pictures, links to podcast and YouTube.
So is the future of blogging in danger? Does blogging as we know it ends soon? Leave us a comment below or share this post along with your thoughts on social media.
Also read: Why Your Small Business Needs To Start A Blog Immediately